---
Essential Corporate News – Week ending August 14, 2015
Global | Publication | August 14, 2015
Content
Introduction
Welcome to Essential Corporate News, our weekly news service covering the latest developments in the UK corporate world.
London Stock Exchange: Changes to the AIM Rules for Companies arising from the CSD Regulation
On August 7, 2015 the London Stock Exchange (LSE) published AIM Notice 41, which provides minor changes to derogations from Rule 36 of the AIM Rules for Companies (AIM Rules). Corresponding guidance on Regulation S, Category 3 was also published in Inside AIM.
Rule 36 of the AIM Rules provides that securities admitted to AIM must be eligible for electronic settlement. Previously the LSE allowed derogations from this rule, which enabled certain US securities which were historically ineligible for electronic settlement in CREST (Regulation S, Category 3 securities) to be admitted to AIM. However, Article 3(2) of the CSD Regulations requires transactions in transferable securities that take place on a trading venue such a AIM to be settled electronically. Consequently, the LSE expects all Regulation S, Category 3 securities to be eligible for electronic settlement by September 1, 2015. Derogations will no longer be available after this date.
The guidance published in Inside AIM advises new AIM applicants intending to issue Regulation S, Category 3 securities to apply for a derogation from Rule 32 (which covers transferability of shares) prior to admission and to clearly disclose on the AIM application form that they are Regulation S, Category 3 securities as these will be identified on the trading system with the letters "REG S".
FCA: Censure to Co-operative Bank for listing rules breach
On August 11, 2015, following a joint investigation with the Prudential Regulation Authority, the Financial Conduct Authority (FCA) published a final notice (the Final Notice) publicly censuring the Co-operative Bank plc (Co-op Bank) for breach of the Listing Rules and Principle 11 of the Principles for Business.
The FCA found that Co-op Bank had breached LR 1.3.3R (which requires issuers to take reasonable care to ensure that information they publish is not misleading) as a result of statements made regarding its capital position in its financial statements for the year ending 31 December 2012 (the Financial Statements). The Financial Statements included statements relating to Co-op Bank's ability to maintain adequate capitalisation at all times (including under severe stress scenarios) and to its maintenance of a capital buffer to absorb capital shocks and ensure sufficient capital was available at all times to cover its regulatory minimum requirements. The FCA found that these statements were false and misleading for the reasons set out in the Final Notice.
The FCA noted that the listing regime relies on disclosure and transparency to allow investors to make fully informed decisions and that it is of fundamental importance to achieving the FCA's objective of making the relevant markets work well that listed companies make disclosures that are not only timely but also accurate. It also noted that statements made about capital are crucial to readers of banks' financial statements and are a key guide to the health and future stability of a firm. By making misleading statements about its capital position, Co-op Bank fell significantly below the standards expected of listed companies.
The FCA also found that Co-op Bank breached Principle 11 of the Principles for Business (which requires firms to deal with their regulators in an open and co-operative way, and to disclose to the relevant regulator anything relating to that firm of which it would reasonably expect notice) by failing to notify the FCA of intended changes in two senior positions in a timely manner and the reasons behind those changes.
The FCA noted that Co-op Bank committed the breaches negligently (rather than deliberately or recklessly) and did not profit or avoid loss as a result, however there was significant risk of loss to investors and other market users in relation to the Listing Rules breach. The FCA also considered the previous disciplinary history of the Co-op Bank in reaching its decision.
The FCA concluded, although the breaches merited a financial penalty, in the exceptional circumstances of the case it considered a public censure was appropriate and proportionate. In this context the FCA noted that it had given serious consideration to the impact a substantial financial penalty would have, including in light of the fact Co-op Bank is currently engaged in a turnaround plan, and it considers it of great importance that the turnaround plan is successful and that Co-op Bank's capital resources are directed towards improving its resilience.

Contacts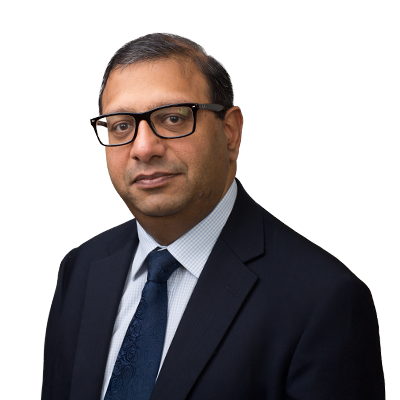 Head of Corporate, M&A and Securities, Europe, Middle East and Asia