---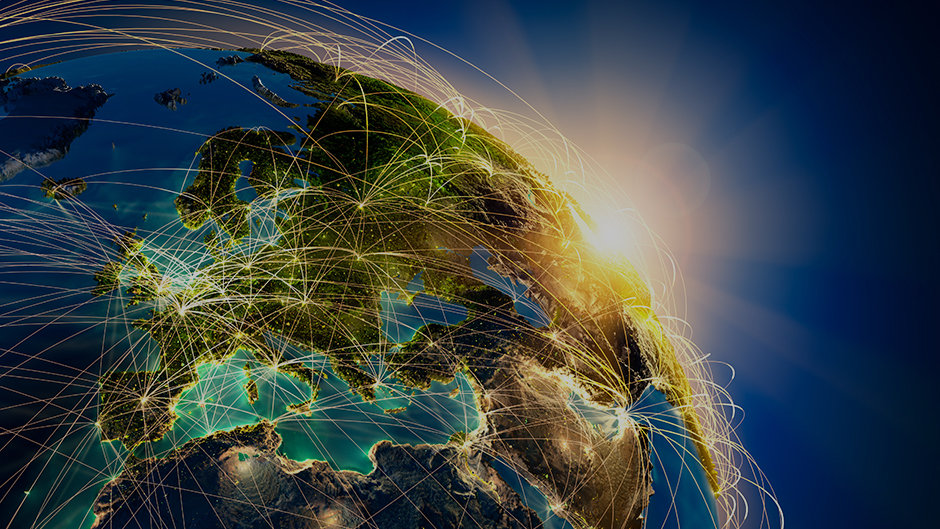 Iran sanctions reimposed and in full effect
Global | Publication | November 13, 2018
As of November 5, 2018, all of the US sanctions that were lifted or waived in connection with the Joint Comprehensive Plan of Action (JCPOA), the 2016 nuclear deal among the United States and its allies and Iran, have been reimposed and are in full effect. As a result, non-US companies can be subject to significant sanctions, and even blocked from accessing US markets, if they engage in certain activities involving Iran or certain Iranian persons (as well as entities owned 50 percent or more by such persons), related to key sectors, such as energy; banking; shipping and shipbuilding; and insurance, reinsurance, and underwriting.
In addition, limited relief that was provided to US companies and their non-US subsidiaries during the JCPOA and subsequent wind-down periods has been revoked. Further, hundreds of persons who had been removed from the sanctions lists maintained by the US Department of the Treasury, Office of Foreign Assets Control ("OFAC") have been redesignated, which affects both US companies, which can face significant civil and criminal penalties for dealing with designated persons, and non-US companies, which can be subject to blocking sanctions for engaging in significant transactions with such persons. OFAC announced that "these are the toughest US sanctions ever imposed on Iran" and "[t]he United States is engaged in a campaign of maximum financial pressure on the Iranian regime and intends to enforce aggressively these sanctions that have come back into effect."
The implications of these developments are also troubling for EU operators who, as a result of the amended EU Blocking Regulation that came into effect on August 7, 2018, are facing the difficult choice of complying with EU law or the reimposed US sanctions.
The key provisions of the reimposed sanctions and some practical implications and key takeaways are outlined below. For additional background regarding the US's withdrawal from the JCPOA, see our previous briefing.
I. Executive Order 13846
A. Sanctions reimposed and in full effect
As we previously reported, President Trump announced on May 8, 2018, that the United States was withdrawing from the JCPOA, marking a dramatic shift in US policy toward Iran and providing 90- and 180-day periods to wind down Iran-related activities that were authorized under the JCPOA. On August 6, 2018, President Trump issued Executive Order (EO) 13846, which: (1) reimposed relevant blocking sanctions, correspondent and payable-through account sanctions, and menu-based sanctions applicable to non-US persons (regardless of the involvement of US persons, US dollars, or US items); and (2) broadened the scope of the sanctions that were in effect prior to January 16, 2016 (Implementation Day of the JCPOA).
Pursuant to EO 13846, the following sanctions became effective on August 7, 2018:
In addition, the following JCPOA-related wind-down authorizations, impacting the activities of US persons or involving the United States (i.e., primary sanctions), expired on August 6, 2018:
activities related to the importation of Iranian-origin carpets and foodstuffs
activities undertaken pursuant to specific licenses issued in connection with the Statement of Licensing Policy for Activities Related to the Export or Re-export to Iran of Commercial Passenger Aircraft and Related Parts and Services (JCPOA SLP)
activities relating to contingent contracts for activities eligible for authorization under the JCPOA SLP
As of November 5, 2018, the following additional secondary sanctions have been reimposed:
sanctions on Iran's port operators, and shipping and shipbuilding sectors, including on the Islamic Republic of Iran Shipping Lines (IRISL), South Shipping Line Iran or their affiliates
sanctions on petroleum-related transactions with, among others, the National Iranian Oil Company (NIOC), Naftiran Intertrade Company (NICO) and the National Iranian Tanker Company (NITC), including the purchase of petroleum, petroleum products or petrochemical products from Iran
sanctions on transactions by foreign financial institutions with the Central Bank of Iran (CBI) and designated Iranian financial institutions under section 1245 of the National Defense Authorization Act for FY 2012
sanctions on the provision of specialized financial messaging services to the CBI and certain Iranian financial institutions
sanctions on the provision of underwriting services, insurance, or reinsurance
sanctions on Iran's energy sector
OFAC has advised that Iranian trade partners can continue to buy petroleum and petroleum products from Iran without risking sanctions under EO 13846 if they receive a "significant reduction exception." There have been press reports indicating that the following jurisdictions will receive US sanctions waivers for Iran oil imports: China, Greece, India, Italy, South Korea, Taiwan and Turkey.
In addition, the wind-down authorization for activities previously authorized under General License H expired on November 4, 2018. As a result, non-US companies owned or controlled by US companies[vii] will no longer be permitted to engage in Iran-related transactions that were otherwise prohibited, and their US parent companies will no longer be permitted to engage in limited categories of activities to support such business.
Furthermore, on November 5, 2018, in OFAC's "largest ever single-day action targeting the Iranian regime," over 700 persons were designated or identified and added to OFAC's Specially Designated Nationals and Blocked Persons (SDN) List, including people who had been removed from the SDN List in connection with the JCPOA. As a result, transactions by US persons or within the United States involving such persons are now prohibited. In addition, non-US persons can face secondary sanctions for engaging in significant transactions with such persons. Additionally, persons and associated blocked property that were previously identified on the EO 13599 List have been moved to the SDN List. Under the JCPOA, such persons had been removed from the SDN List, but were still considered blocked persons because they met the definition of the terms "Government of Iran" or "Iranian financial institution." As of November 5, 2018, significant transactions by non-US persons with persons moved from the EO 13599 List to the SDN List, other than non-designated Iranian financial institutions, could be subject to secondary sanctions.
B. Expansion of US sanctions
EO 13846 also expanded US sanctions on Iran in certain ways, including the following:
Providing new authority for blocking sanctions on persons that, on or after November 5, 2018, provide material support to or goods and services in support of certain persons, including those involved in the energy, shipping or shipbuilding sectors of Iran
Providing new authority for correspondent and payable-through account sanctions on non-US financial institutions that are determined to have conducted or facilitated any significant financial transaction with certain persons on or after November 5, 2018
Expanding the menu of sanctions that can be imposed on persons that knowingly engage in certain significant transactions, including those relating to petroleum, petroleum products or petrochemicals from Iran
Expanding the scope of transactions by US-owned or controlled companies that are prohibited to include transactions with persons blocked for being part of the energy, shipping or shipbuilding sectors or Iran or for being a port operator in Iran, among other transactions
II. EU response and implications for EU companies
The EU has been critical of the US withdrawal from the JCPOA, and prior to the reimposition of US sanctions, the EU High Representative and the foreign and finance ministers from France, Germany and the UK issued a joint statement reinforcing the EU's commitment to implementing the JCPOA.[viii] In the statement, the EU reiterated its aim to "protect European economic operators engaged in legitimate business with Iran" and commitment to "the preservation and maintenance of effective financial channels with Iran, and the continuation of Iran's export of oil and gas".
As part of its response to the action taken by the US, the EU has recently amended Council Regulation (EC) No 2271/96 (the "Blocking Statute"). The updated Blocking Statute in essence prohibits EU companies from complying with the reimposed US secondary sanctions, unless they are exceptionally authorized to do so.[ix] It also enables EU operators to recover damages arising from compliance with certain of the reimposed US secondary sanctions listed in the annex to the Blocking Statute from those persons complying, and nullifies the effect in the EU of any foreign court rulings based on compliance with the listed sanctions.[x] However, the Blocking Statute is limited and does not list all of the US legislation that imposes sanctions against Iran. It is important that EU companies understand the scope of the Blocking Statute and do not to assume that all reimposed US sanctions are covered.
Separately, the EU is attempting to preserve and maintain effective financial channels for non-US trade with Iran through the creation of a new clearing house (referred to as a "special purpose vehicle" (SPV)). The SPV is intended to allow legitimate financial transfers between European and Iranian companies by not involving the US financial system and in theory not implicating US sanctions that restrict Iran's export of oil and gas. Questions remain as to the effectiveness of such an SPV, particularly in circumstances where it would not protect European companies from the exposure to US secondary sanctions.
In a blow to the EU's efforts to continue supporting the JCPOA, SWIFT, the Belgium-based international financial messaging system, recently confirmed that it will comply with the reimposed US sanctions by suspending "certain Iranian banks" access to its cross-border payment network. While it would depend on the facts in each case, this decision may potentially leave SWIFT open to proceedings under the Blocking Statute and could test the appetite for enforcement by authorities among EU Member States.
The EU's response to the reimposed US sanctions presents a number of compliance challenges for EU companies with regards to their activities in Iran. EU-incorporated subsidiaries of US companies, excluding branches, face a particular challenge as they both fall within scope of the Blocking Statute and – following the revocation of General License H – are once again subject to the general prohibition on engaging in Iran-related transactions under US primary sanctions. Other EU companies face a potential conflict of laws conundrum whereby they are faced with the choice between complying with US secondary sanctions relating to Iran and risking penalties under the Blocking Statute or complying with the Blocking Statute and potentially risking violating certain US sanctions. This balancing of risk will be made more difficult if the current political climate results in EU Member States becoming more active in taking enforcement action under the Blocking Statute.
III. Practical implications and key takeaways
OFAC has made it clear that the US intends to fully enforce the sanctions that have come back into effect. While most of the sanctions affect non-US companies since the US trade embargo and primary sanctions remained largely in effect under the JCPOA, both US and non-US companies should assess the new risks and compliance challenges presented by the reimposed sanctions. In particular, companies that have any touchpoint with Iran should ensure that those activities do not run afoul of the reimposed sanctions or create potential secondary sanctions exposure. Now more than ever, given the US's vigorous enforcement position, companies need to make sure that they have appropriate controls, policies, and procedures in place, including rigorous due diligence and screening mechanisms, to ensure compliance with the reimposed sanctions.
Further, companies need to carefully consider their existing and future contractual sanctions rights and obligations to ensure they remain in compliance with such provisions, and that the provisions remain effective and appropriate for the particular business (including, if applicable, in relation to the Blocking Statute).
As always, we will continue to monitor these developments and issue additional briefings as warranted.
---
[i] See, e.g., subsection 1(a)(i) of the Executive Order.
[ii] See, e.g., subsection 1(a)(i) of the Executive Order and subsection 1245(a)(1)(A) of the Iran Freedom and Counter-Proliferation Act of 2012 ("IFCA").
[iii] See, e.g., section 5 of the Executive Order and subsections 1245(a)(1)(B)-(a)(1)(C) and (c) of IFCA.
[iv] See, e.g., section 6 of the Executive Order.
[v] See, e.g., section 5 of the Executive Order and subsection 213(a) of the Iran Threat Reduction and Syria Human Rights Act of 2012.
[vi] See, e.g., subsections 2(a)(i) and 3(a)(i) of the Executive Order.
[vii] Section 560.215(b)(1) of the Iranian Transactions and Sanctions Regulations deems an entity to be "owned or controlled" by a US person if the US person holds a 50 percent or greater equity interest by vote or value in the entity; holds a majority of seats on the board of directors of the entity; or otherwise controls the actions, policies, or personnel decisions of the entity.
[viii] See, "Iran Nuclear Deal: joint statement by UK, France and Germany."
[ix] See, Article 5 of Council Regulation (EC) No 2271/96
[x] See, Article 6 and 4 of Council Regulation (EC) No 2271/96