---
Conduct Healthcheck
Global | Video | December 2020 | 03:22
Video Details
John

Hi I'm John Coley, Head of EMEA for our Risk Consulting practice at Norton Rose Fulbright. I'm joined today by my colleague, Iain Hawthorn to tell you about a new product we have launched, the Conduct Healthcheck, and how it could help our global financial institution clients as they continue to navigate through the COVID-19 pandemic.

Now 2020 has been a massively challenging year for businesses of all shapes and sizes as a result of the pandemic. And for financial institutions across the globe it's been particularly challenging as they've had to:

Change their operating models and ways of working rapidly and over an extended period whilst maintaining the delivery of fair customer outcomes
Handle increasingly complex customer circumstances (financial difficulty, vulnerability, mental health challenges, potentially that in combination); and
Grapple with a raft of various regulatory guidance that's been published over the course of the year that they need to adhere to

As the pandemic has progressed clients may be thinking about how they've responded across each of these areas, are they dealing with customers fairly on a consistent basis, are there potential issues that may be building up that could create harm that we may need to remediate in the future.

And it is these factors in combination have led us to develop our conduct healthcheck.

So Iain, can you give a further flavour of what the product is and who it's relevant to?

Iain

Thanks, John. So the conduct healthcheck is a product that's relevant to financial institutions that have retail customers – banks, insurers, consumer finance businesses to name a few and importantly it is jurisdiction agnostic. So it is equally as relevant to financial institutions with retail businesses in the EMEA region as it is in the Americas and Australasia.

The product itself starts with clients completing an online questionnaire, which launched on 30 November and will be open until early in the New Year.

The questionnaire comprises about 40 questions and takes about 20 minutes or so to complete. It focuses on a number of areas including – COVID-19 governance, assessing and responding to regulatory guidance, how customer impacts are assessed and future plans.

Once the questionnaire closes in early January, we'll produce and send clients a report summarising key themes, trends and sector-specific insights which we'll provide to each respondent on a free of charge basis. In addition, we'll provide businesses who have responded with an insert to the report outlining areas of suggested follow-up we could assist them with, which will be based on their individual responses.

John

Thanks, Iain that's great.So to recap and summarise our Conduct Healthcheck product for clients:

The product comprises an initial online questionnaire
In the New Year we will provide each respondent with a report summarising themes and findings on a sector-specific basis, and this will be made available free of charge
Each respondent will also receive a bespoke insert summarising potential suggested follow-on work for them to consider Should you have any questions on the product or any other risk consulting matters more broadly, please do get in touch with us.
To help our clients navigate the conduct challenges and risks they are facing in respect of the pandemic, our Risk Consulting team has developed a new product, the Conduct Healthcheck.
To find out more about the Conduct Healthcheck, watch our short video in which John Coley and Iain Hawthorn explain what the product is, who it is relevant to, and the value it can add to firms.
The initial questionnaire, which covers seven assessment areas and should take around 20 minutes to complete, can be found here. The questionnaire will close on January 8, 2021.
---
Contacts
Head of risk consulting, Europe, Middle East and Asia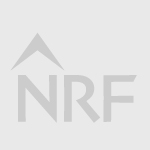 Senior Compliance Manager
© Norton Rose Fulbright LLP 2020