---
Norton Rose Fulbright appoints Nick Abrahams as global technology and innovation head
Global | Press release - People | March 9, 2018
Global law firm Norton Rose Fulbright announced today that Sydney partner Nick Abrahams has been appointed the global head of the firm's technology and innovation industry group.
Mr Abrahams has deep commercial expertise and global networks in the technology space, and has had a diverse career working in and out of the law. He is heavily involved in the technology sector as a lawyer, advisor, non-executive director, former Dotcom entrepreneur and investor. He was previously head of the firm's technology and innovation group for Asia-Pacific.
A corporate partner based in Sydney, he regularly advises on tech-related M&A/investment, IT procurement, telecommunications, content and data privacy/cyber-security matters. He has worked on over AU$3 billion of TMT-related transactions globally since 2012. Mr Abrahams also co-created the world's first AI-enabled privacy chatbot (built on IBM Watson) and co-founded Australia's leading online legal service, LawPath.
His experience in the field was gained from hands-on industry experience both with major law firms in Australia and Tokyo and with organisations such as the ASX-listed Spike Networks Limited in Los Angeles where he was a chief operating officer in the group and with Warner Brothers, also in Los Angeles.
Mr Abrahams is the only private practice lawyer on the Australian federal government's consultative working group on Cyber Safety; and has been appointed by the NSW Finance Minister to the NSW government's Procurement Advisory Board. He was also on the Committee for Sydney's Financial Services Knowledge Hub and is the past president of the Australian Communications and Media Law Association
He is a non-executive director on ASX-listed Integrated Research (market cap approx. AU$600 million). He is a director of the Institute for Economics and Peace. The Institute is ranked in the top 15 Most Impactful Think Tanks in the world (with revenues < AU$5 million). He is a governor of the American Chamber of Commerce and on the board of the Vodafone Foundation.
Global chief executive Peter Martyr commented:
"I would like to wish Nick every success in his new role and to congratulate him on his appointment. His extensive experience of working within the technology sector will be invaluable to clients. Our global technology and innovation team of more than 500 lawyers worldwide is at the forefront of helping businesses across every industry sector to capitalise on the opportunities presented by disruptive technologies."
Mr Abrahams commented:
"Right across our firm, we are focussed on working with the big global technology companies as well as those fast growing scale-ups that are going to be the global players of the future. We are leveraging our global capabilities in disruptive technologies like artificial intelligence, autonomous vehicles, blockchain, fintech and cryptocurrencies to ensure our clients get best-of-breed advice from our market leading lawyers around the world."
Norton Rose Fulbright aligns its global business according to six major industry groups, one of which is technology and innovation. The others are energy; financial institutions; infrastructure, mining and commodities; transport; and life sciences and healthcare.
Contact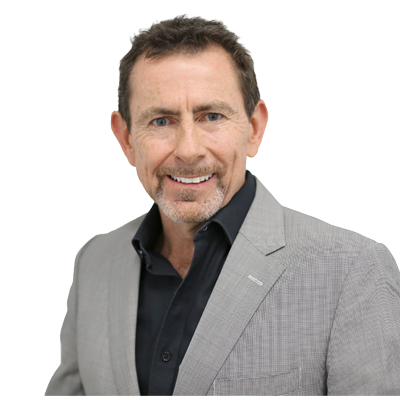 Global Co-leader, Digital Transformation Practice
Email
nick.abrahams@nortonrosefulbright.com