---
Norton Rose Fulbright advises project sponsors of the first PPP infrastructure project for the Solomon Islands
Singapore | In the media | December 2019
Global law firm Norton Rose Fulbright has advised Korea Water Resources Corporation (K-water) and Hyundai Engineering Co. Ltd. (HEC) as project sponsors on the 15 MW Tina River Hydro Development Project in the Solomon Islands. The deal marks the first large-scale infrastructure project for the Solomon Islands to be developed as a Public-Private Partnership (PPP).
The project, which comprises the construction of a 72-metre high concrete dam, three 5 MW turbines in the powerhouse, a 3.3 km headrace tunnel and a dam-created reservoir, will curb Solomon Islands' reliance on imported diesel by lowering power prices for communities across the country, where the price of electricity is among the highest in the world . The project will also pave the way for the country to reduce its greenhouse gas emissions by 2.5 times its 2025 target. Tina Hydropower Limited is the special purpose vehicle formed by K-water and HEC.
The financing is provided by Asian Development Bank, the International Development Association, the Green Climate Fund, the Economic Development Cooperation Fund of Korea, the Abu Dhabi Fund for Development and the Australia-Pacific Islands Partnership Trust Fund on a concessional basis. The total project cost is expected to reach US$240 million over the next five years.
Led by global head of infrastructure, mining and commodities Nick Merritt, the deal team also included Singapore counsel Laurie Pearson and associate Michael Kim.
The Norton Rose Fulbright team advised Tina Hydropower Limited on the entire suite of project agreements and financing documents (including the loan and grant agreements from the concessional financiers) and the political risk insurance provided to the sponsors by the Multilateral Investment Guarantee Agency.
IFC was transaction and project advisor to the government.
Nick Merritt commented:
"Being the first PPP project for the Solomon Islands, this project is the first-of-its-kind and required careful coordination of the interests of many stakeholders, including land owners, local communities and concessional lenders. It also utilized a fairly complex lending structure; the concessional lenders provided the financing to the Solomon Islands Government, who in turn on lent funds to the project company, with a risk allocation akin to conventional project financing. The Tina River Hydropower project is a significant and impactful project for the Solomon Islands as it delivers more affordable electricity to its communities and demonstrates the viability of large projects and partnerships in the Solomon Islands, opening doors to more meaningful investments like this. We are pleased to have been able to leverage on our projects expertise to contribute to its success."
Norton Rose Fulbright's Asia project finance team has a strong record of managing complex, cross-border projects and project finance transactions across a broad range of sectors. The team has extensive experience in project structures in Asia and globally, advising lenders, sponsors, developers, institutional investors, contractors and operators in major domestic and cross-border energy and infrastructure projects.
For further information please contact:
---
Contacts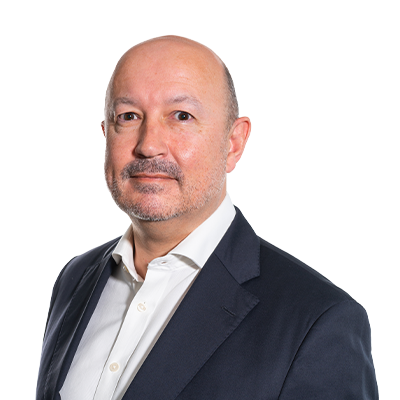 Global Head of Infrastructure, Mining and Commodities
© Norton Rose Fulbright LLP 2020