---
Norton Rose Fulbright bolsters project finance team with leadership and partner appointment
Global | Business | May 29, 2018
Global law firm Norton Rose Fulbright announced today that it has appointed experienced project finance partner Jo Crew as its new Australian head of project finance and head of infrastructure, along with the appointment of banking and project finance lawyer Chris Patten as a new partner in Brisbane.
Ms Crew has extensive experience advising both sponsors and financiers on all aspects of the development and financing of major infrastructure and energy projects and acquisitions. Her new leadership roles recognise the substantial contribution she has made to the firm and its clients as a senior partner at Norton Rose Fulbright.
Mr Patten joins the firm from the Allens banking and finance team in Melbourne. He has 13 years' experience with Allens in project and infrastructure finance, corporate and structured finance, acquisition finance and derivatives. He has strong relationships with financiers, infrastructure funds and corporates and has been involved in many of the significant project development and infrastructure acquisition financings in the Australian market over the last decade. He began at the firm on May 28.
Norton Rose Fulbright managing partner Wayne Spanner commented:
"Our global capability in project finance is market leading and has been further strengthened by our combination in the US last year with Chadbourne & Parke. The strength of our global practice was recognised when we were named 'Law Firm of the Year for Project Finance 2017' by Project Finance International. Jo's appointment as Australian head of project finance and head of infrastructure and Chris' appointment as a new partner reflects the firm's intention to further invest in this area in Australia."
Ms Crew commented:
"Chris' appointment, together with our recent project finance senior lawyer hires in Australia of Lisa Koch (a senior consultant from our London office) and Karel Potgieter (a senior consultant from Baker McKenzie in South Africa), have added depth and bench strength to our existing core capability in project finance. I am delighted to have been appointed to lead this dynamic, market leading project finance team, which we believe is uniquely placed to bring the benefits of international best practice experience to the Australian project finance market."
Mr Patten commented:
"The strength of the global banking and project finance platform of Norton Rose Fulbright and the growth trajectory of the practice in Australia attracted me to the firm. I am very excited about the benefits that the Norton Rose Fulbright platform will be able to deliver to my clients."
Lateral partners to join the firm in the last year include Andrew Battisson, Natasha Toholka, Penelope Ford, Phillipa Beck, Gavin Scott, Ann Donohue, Natalie Lonergan, Jasmine Sprange, Martin Irwin, Adam Edelman and Shamim Razavi (from our Indonesian associate firm, TNB & Partners).
---
Contacts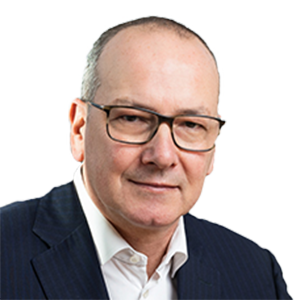 Global Chief Strategic Alignment, Innovation and People Officer
© Norton Rose Fulbright LLP 2020