---
Judging of new Norton Rose Fulbright PNG Legal Scholarship in final stages
Global | Firm | August 1, 2017
Global law firm Norton Rose Fulbright has advised it is close to announcing the inaugural recipient of its Norton Rose Fulbright PNG Legal Scholarship 2017, with members of the judging committee meeting with shortlisted applicants in the past week.
The scholarship provides the recipient with up to K10,000 in payments and reimbursements for major costs related to their study and to reward high achievement in their final year studies. Norton Rose Fulbright created the scholarship to support PNG law students who had already shown a commitment to their undergraduate studies.
The judging committee reviewed the applications based on which best addressed the topic of an essay on 'The legal profession's role in the socio-economic development of PNG' and demonstrated Norton Rose Fulbright's business principles of Quality, Unity and Integrity.
The members of the judging committee for this year's scholarship are:
Karo Lelai, Principal, Norton Rose Fulbright PNG
Tania Tokam, Senior Instructor and Lawyer, Legal Training Institute
Wayne Spanner, Managing Partner, Norton Rose Fulbright Australia
According to Mrs Lelai, the judging committee has been very impressed by the applications received for this year's scholarship.
'The quality of applications was very high overall, and the four shortlisted applicants were very strong, so we decided to meet with those four in addition to evaluating their written applications', she said. 'All four students were very impressive, and a credit to their families and the School of Law at the University of PNG (all are UPNG students).
'I would also like to offer Norton Rose Fulbright's thanks to Ms Tania Tokam from the Legal Training Institute for agreeing to be a member of the judging committee and for providing valuable insights on how best to evaluate the applications and ways we might improve the scholarship in future years. As this was the pilot of our PNG legal scholarship, we have been eager to consider how we can improve our approach in future, and Tania has definitely assisted with this.'
In addition to the core scholarship, the judging committee was also given discretion to select up to two additional applicants to receive a highly commended award of K1,000 each.
Wayne Spanner, one of the judging committee and managing partner of Norton Rose Fulbright in Australia, said 'Given the very high quality of applications from the four shortlisted candidates, instead of awarding up to two highly commended awards we will be awarding three. This means all of the shortlisted candidates who do not receive the scholarship will receive a highly commended award.'
For further information please contact:
Alex Boxsell, Senior Brand & External Communications Manager, Norton Rose Fulbright in Australia
Tel: +61 (0)2 9330 8165 Mob: +61 (0)414 985 556
alex.boxsell@nortonrosefulbright.com
Notes for editors:
Note regarding our PNG practice
Norton Rose Fulbright PNG is an associated office of Norton Rose Fulbright Australia. We have a long history globally in working on cross-border transactions and projects involving PNG assets and interests. We have done significant work for the PNG Government, PNG private enterprises and international enterprises investing in PNG over many years. Prior to opening our office in Port Moresby, this work was undertaken with PNG counsel advising on PNG law aspects.
Norton Rose Fulbright
Norton Rose Fulbright is a global law firm. We provide the world's preeminent corporations and financial institutions with a full business law service. We have more than 4000 lawyers and other legal staff based in more than 50 cities across Europe, the United States, Canada, Latin America, Asia, Australia, Africa, the Middle East and Central Asia.
Recognized for our industry focus, we are strong across all the key industry sectors: financial institutions; energy; infrastructure, mining and commodities; transport; technology and innovation; and life sciences and healthcare. Through our global risk advisory group, we leverage our industry experience with our knowledge of legal, regulatory, compliance and governance issues to provide our clients with practical solutions to the legal and regulatory risks facing their businesses.
Wherever we are, we operate in accordance with our global business principles of quality, unity and integrity. We aim to provide the highest possible standard of legal service in each of our offices and to maintain that level of quality at every point of contact.
Norton Rose Fulbright Verein, a Swiss verein, helps coordinate the activities of Norton Rose Fulbright members but does not itself provide legal services to clients. Norton Rose Fulbright has offices in more than 50 cities worldwide, including London, Houston, New York, Toronto, Mexico City, Hong Kong, Sydney and Johannesburg. For more information, see nortonrosefulbright.com/legal-notices.
For more information about Norton Rose Fulbright, see nortonrosefulbright.com/legal-notices.
Contacts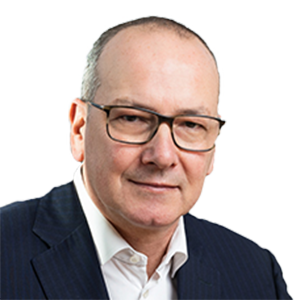 Global Chief Strategic Alignment, Innovation and People Officer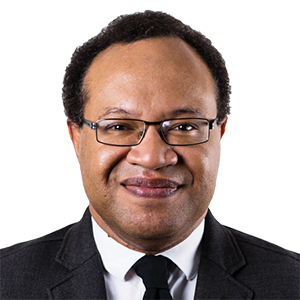 © Norton Rose Fulbright LLP 2020