---
Chief Strategy and Operations Partner honored with NAPABA 2021 Trailblazer Award
United States | Press release - People | September 29, 2021
Chief Strategy and Operations Partner Gina Shishima (Austin and New York) has been recognized as a 2021 Trailblazer Award winner by the National Asian Pacific American Bar Association (NAPABA).
The Daniel K. Inouye Trailblazer Award is NAPABA's highest honor recognizing the outstanding achievements, commitments and leadership of lawyers who have paved the way for the advancement of Asian American and Pacific Islander lawyers. Shishima was the first woman of color and Asian American to be named to the firm's US Management Committee. She has also led the US IP Group, Diversity and Inclusion Committee and the IP transactions/patent prosecution team.
Gina joined Norton Rose Fulbright in 2000. She is an accomplished IP and patent lawyer with a Ph.D. in molecular biology. Her expertise is in patent matters involving biotechnology, pharmaceuticals and medical apparatuses and has decades of experience advising universities, hospitals and pharmaceuticals companies.
In addition to serving on the US Management Committee, she is also a member of the firm's Global Executive Committee helping to shape and implement firm strategy and policies.
In making their selections, NAPABA looked for significant contributions to the Asian American Pacific Islander legal profession and community, Shishima is on the board of directors for Asian Americans Advancing Justice (AAJC). She serves as a co-chair of NAPABA's Awards Committee and a subcommittee of the Partners Network, as well as being on the board for the Center for Women in Law. Previously, she was on NAPABA's Board of Governors and also served as a co-chair of NAPABA's Women's Leadership Network. Shishima was among a group of lawyers who founded the Austin Asian American Bar Association, whose council she served on for a number of years, in addition to serving on the governing group for the Asian Pacific American Section (APIS) of the Texas State Bar.
Past recipients include Vice President Kamala Harris, Senator Mazie Hirono, Neal Katyal (US Solicitor General), Dale Minami (civil rights attorney), Ivan Fong (GC of 3M), Larry Tu (GC of CBS, Dell), Second Circuit Judge Denny Chin, District Court Judge Lucy Koh, Don Liu (GC of Target, Xerox) and fellow Norton Rose Fulbright partner Brian Sun. Shishima and other awardees will be celebrated at the NAPABA Convention December 9–12 in Washington, DC.
Contact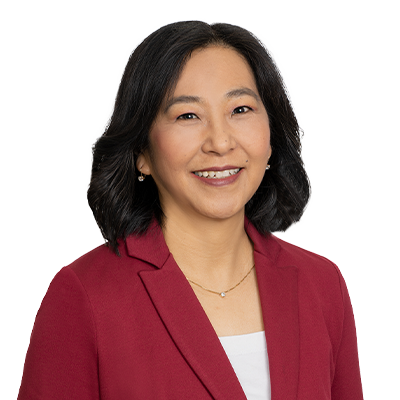 Chief Strategy and Operations Partner, United States
Email
gina.shishima@nortonrosefulbright.com