---
Norton Rose Fulbright hosts ASIC, CBA and ASX cutting-edge blockchain discussion
Global | Knowledge | April 28, 2016
Global law firm Norton Rose Fulbright hosted a wide-ranging and practical discussion by senior representatives of ASIC, Commonwealth Bank of Australia and the ASX on blockchain technology and regulation. Held on 27 April, the 'Unlocking the blockchain' session focused on the potential applications of blockchain and distributed ledger technology and the key legal and regulatory considerations for those wishing to use the new technology.
Norton Rose Fulbright APAC head of technology and innovation, Nick Abrahams, and consultant Tessa Hoser joined the panel alongside Michael Eidel, Executive General Manager Cash-flow & Transaction Services, Commonwealth Bank; Amanda Harkness, General Counsel, ASX; and Mark Adams, Senior Executive Leader, ASIC.
Mr Abrahams commented:
"Blockchain will radically impact the financial services sector. With the work done by the ASX, CBA and, even our regulator, ASIC, Australia has truly taken a global leadership role in exploring the opportunities of this disruptive technology. As with any innovative and disruptive new technology, the regulatory developments that sit alongside its adoption are front-of-centre in the minds of many of our clients. Our expert panel led a detailed discussion about how to unlock value from blockchains, what is happening now and some of the regulatory issues arising."
Mr Eidel focused on the importance of identifying how blockchain will help to remove client's pain points in end-to-end processes. "Trade finance and simplification of the many layers in supply chains are likely to be among the first sectors where cost efficiencies and better customer outcomes could be achieved by using blockchain technology," Mr Eidel said.
Mr Adams noted that ASIC had already met with over 50 start-ups and other interested parties regarding the blockchain sector.
From an ASX perspective, Ms Harkness noted that ASX's investment in Digital Asset Holdings was part of a project aimed at bringing the efficiencies of blockchain technology into its settlement of listed shares transactions. She said that the collaborative networks that have been established in the blockchain community seemed to represent a different way of developing real-world applications for that technology.
Wrapping up the event, Ms Hoser commented:
"Key issues remain in establishing appropriate regulatory settings, both domestically and internationally, regarding blockchain technology, but there are promising signs of collaboration between the various regulators. The ability to use distributed ledgers to hold information for "know-your-customer" checks could result in quicker and safer identification processes in a range of transactions."
For further information please contact:
Alex Boxsell, Senior Manager Corporate Communications, Norton Rose Fulbright in Australia
Tel: +61 (0)2 9330 8165   Mob: +61 (0)414 985 556
alex.boxsell@nortonrosefulbright.com
Notes for editors:
Norton Rose Fulbright 
Norton Rose Fulbright is a global law firm. We provide the world's preeminent corporations and financial institutions with a full business law service. We have 3800 lawyers and other legal staff based in more than 50 cities across Europe, the United States, Canada, Latin America, Asia, Australia, Africa, the Middle East and Central Asia.
Recognized for our industry focus, we are strong across all the key industry sectors: financial institutions; energy; infrastructure, mining and commodities; transport; technology and innovation; and life sciences and healthcare.
Wherever we are, we operate in accordance with our global business principles of quality, unity and integrity. We aim to provide the highest possible standard of legal service in each of our offices and to maintain that level of quality at every point of contact.
For more information about Norton Rose Fulbright, see nortonrosefulbright.com/legal-notices.
---
Contact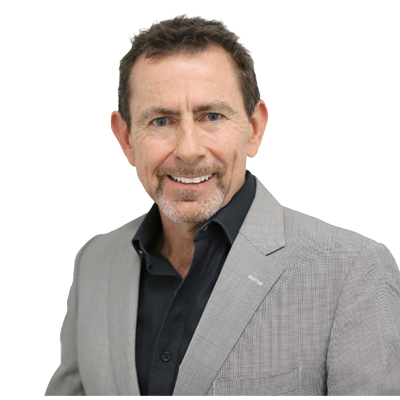 Global Head of Technology and Innovation; Partner
© Norton Rose Fulbright LLP 2020