---
Norton Rose Fulbright builds on renewables track record with advice on largest wind farm in NSW
Global | Business | December 13, 2016
Global law firm Norton Rose Fulbright has advised as sponsor counsel on the development and financing of the 270MW Sapphire wind farm in northern NSW.
Once constructed, Sapphire will be the largest wind farm in NSW. It is also the largest wind farm to reach financial close in Australia this year (financial close occurred on December 9).
Sapphire has been developed by leading renewables developer CWP Renewables and will be owned by Partners Group and CWP. The project will be constructed by a consortium of Vestas and Zenviron (which is a joint venture between Zem Energy and Monadelphous). The debt financing has been provided by Clean Energy Finance Corporation, Commonwealth Bank of Australia, SMBC and EKF, the Danish export credit agency.
The wind farm was successful in the ACT feed-in tariff reverse auction earlier this year with 100MW of its output covered by the ACT FiT.
Norton Rose Fulbright advised the sponsors on all aspects of the development and financing of the project . The team was led by projects partners Simon Currie and Jo Crew.
Simon Currie commented:
"NSW recently announced a goal of net zero by 2050 and wind energy will play a vital part in achieving this goal. Sapphire is well located with a good wind resource and close to existing electricity transmission lines. All of our team members can be very proud of their role in helping this project reach financial close."
Jo Crew commented:
"It is very pleasing to have advised on the two largest wind farms to reach financial close in both 2015 and 2016. These complex projects harness our substantial experience working in the financial institutions, energy and infrastructure sectors, and we look forward to advising on similar projects in coming years."
Simon Currie and Jo Crew were assisted by partners Mark Waddell, Noni Shannon, Mike McKee and Nigel Deed; special counsel Simone Alphonse, Joanna Taylor and Raymond Lou; senior associates Claire Whitney and Kelly Davies; associates Aaron Mundy, Catherine Ding, Nicole Woods, Tom Bramah and Sarah Mulcahy; and lawyer Jacqueline Fetchet.
Norton Rose Fulbright also advised on the largest wind farm to reach financial close in 2015, the Ararat wind farm in Victoria. Our teams around Australia are also advising sponsors and lenders on large scale wind farms which will reach financial close next year.


For further information please contact:
Alex Boxsell, Senior Brand & External Communications Manager, Norton Rose Fulbright in Australia
Tel: +61 (0)2 9330 8165 Mob: +61 (0)414 985 556
alex.boxsell@nortonrosefulbright.com
Notes for editors:
Norton Rose Fulbright
Norton Rose Fulbright is a global law firm. We provide the world's preeminent corporations and financial institutions with a full business law service. We have 3800 lawyers and other legal staff based in more than 50 cities across Europe, the United States, Canada, Latin America, Asia, Australia, Africa, the Middle East and Central Asia.

Recognized for our industry focus, we are strong across all the key industry sectors: financial institutions; energy; infrastructure, mining and commodities; transport; technology and innovation; and life sciences and healthcare.

Wherever we are, we operate in accordance with our global business principles of quality, unity and integrity. We aim to provide the highest possible standard of legal service in each of our offices and to maintain that level of quality at every point of contact.

For more information about Norton Rose Fulbright, see nortonrosefulbright.com/legal-notices.
---
Contacts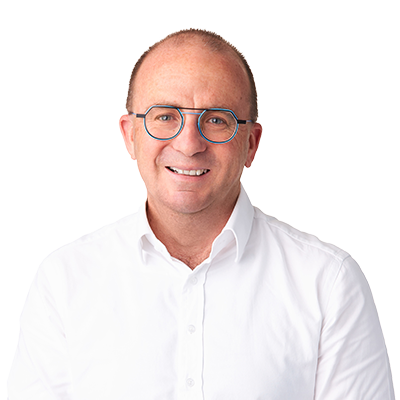 Partner and Head of Office
© Norton Rose Fulbright LLP 2020