---
Norton Rose Fulbright advises Kneip on acquisition by Deutsche Börse
Global | Press release - Business | April 2022
Global law firm Norton Rose Fulbright advised Kneip Management S.A., the majority shareholder of Luxembourg-based fund data manager Kneip Communication S.A. (Kneip Communication), on the acquisition of Kneip Communication by German capital markets exchange Deutsche Börse.
The deal, completed on 31 March 2022, saw Deutsche Börse purchase 100% of Kneip Communication. Kneip Communication will form the basis for creating a new fund data hub based in Luxembourg, enabling Deutsche Börse to expand its fund service offering.
Established in 1993, Kneip Communication provides fund data management and regulatory reporting solutions for the asset management industry, managing investor disclosure and data publication for more than 10,000 funds in over 40 countries. Deutsche Börse Group is an international exchange organisation market infrastructure provider, with a business offering extending across the entire breadth of exchange trading.
Norton Rose Fulbright's FinTech teams in London, Luxembourg and Germany advised Kneip Management on all aspects of the transaction.
Sean Murphy, global head of Norton Rose Fulbright's FinTech practice, said: "This is an exciting deal, which will provide an opportunity for Deutsche Börse and Kneip Communication to create a leading European fund data champion in Luxembourg."
Sean Murphy and Sophie O'Connor were the lead partners for the deal in London, supported by counsel Christopher Baird, counsel Victoria Scopes, associate Oscar Ko and trainee associate Andrei Calmatui. The Luxembourg team was led by partner Torsten Sauer, with support from partner Stéphane Braun, counsel William Tanguy, associate Pawel Buniowski and associate Henrique Arcoverde. The Germany team was led by partner Nils Rahlf, who was supported by senior associate Jan-Peter Heise. Tax and employee incentives advice were provided by EMEA head of tax Dominic Stuttaford, partner Florent Trouiller and senior associate Raphaele Kamoun (from the Luxembourg tax team), and partner Matt Findley.
Norton Rose Fulbright is one of the world's leading FinTech law firms. Its multidisciplinary Tier 1-ranked practice comprises over 300 lawyers across the globe and advises clients on the legal, regulatory and policy challenges related to the development and deployment of technology in the financial services sector.
Contact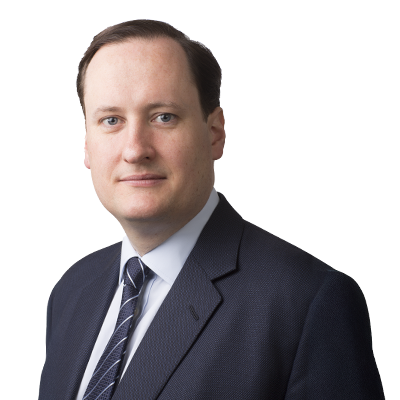 Global head of FinTech
Email
sean.murphy@nortonrosefulbright.com