---
Norton Rose Fulbright advises MANN+HUMMEL on carve-out and sale of its high-performance plastics business to Mutares
Germany | Press release - Business | May 2022
Global law firm Norton Rose Fulbright has advised MANN+HUMMEL Group on the proposed carve-out and sale of its high-performance plastics business to private equity firm Mutares SE & Co. KGaA. In line with its vision of 'leadership in filtration', MANN+HUMMEL will focus on its global filtration and separation solutions business.
In addition to complex collective legal issues, the intended carve-out transaction covers a total of 10 countries and includes a large number of individual measures, including asset transfers, share transfers and the establishment of companies in India, Brazil, USA, Japan, South Korea, China and France. The parties have agreed not to disclose the purchase price or further details of the purchase agreement. The transaction is still subject to approval by the antitrust authorities.
With the acquisition, Mutares strengthens its automotive & mobility segment. MANN+HUMMEL's business with high-performance plastic products is well positioned in the market and supplies well-known original equipment manufacturers in the automotive industry worldwide. The acquisition is expected to be completed in the second half of 2022. As part of the acquisition, MANN+HUMMEL's production facilities in Bad Harzburg and Sonneberg in Germany, as well as Laval in France, with a total of around 1,500 employees and expected total sales of almost €500 million, will be transferred to Mutares.
MANN+HUMMEL is a global leader in filtration technology. Headquartered in Ludwigsburg, Germany, the Group develops intelligent filtration and separation solutions in its two business areas: transportation and Life Sciences & environment, enabling clean mobility, clean air and clean water.
As a listed private equity holding company with offices in Munich (HQ), Amsterdam, Frankfurt, Helsinki, London, Madrid, Milan, Paris, Stockholm and Vienna, Mutares acquires medium-sized companies in situations of transition based in Europe that show significant operational improvement potential and are resold after stabilization and repositioning. In fiscal year 2021, Mutares Group generated consolidated revenues of €2.5 billion with an average of approximately 14,000 employees worldwide.
Norton Rose Fulbright provided comprehensive advice to MANN+HUMMEL Group in connection with the transaction. Frankfurt partner Karsten Kühnle and counsel Stefan Kutscheid coordinated an international team of advisors in numerous jurisdictions, including Brazil, China, France, India, Japan, Korea, Spain, the Czech Republic and the United States.
The Norton Rose Fulbright team was led by Frankfurt partner Karsten Kühnle (Corporate/M&A). He was supported by partners Dr. Stefan Feuerriegel (Real Estate, Hamburg), Jean-Pascal Bus (Real Estate, Paris), Tino Duttiné (Tax, Frankfurt), Dr. Benedikt Gillessen (Equity Capital Markets, Frankfurt), Daniel Marschollek (IP, Frankfurt/Munich), Claudia Posluschny (Labor Law, Munich), Dr. Sylwia Bea (Insolvency and Corporate Law, Frankfurt), Dr. Christoph Ritzer (IT/Data Protection, Frankfurt), Dr. Bernhard Fiedler (Banking, Frankfurt), Tim Schaper (Antitrust, Hamburg), Laure Joncour (Labor Law, Paris), Karine Montagut (Corporate/M&A, Paris), Bryn Sappington (Corporate/M&A, Dallas), Sun Hong (Corporate/M&A, Shanghai) den Counseln Stefan Kutscheid (Corporate/M&A, Frankfurt), Dr. Michael Born (Debt Capital Markets, Frankfurt), Marie-Adélaïde de Fleurieu (Corporate/M&A, Paris), Marie-Thérèse Eugénio (Labor Law, Paris), Manuel Merling (IP, Frankfurt), Sven-Christoph Riepke (Real Estate, Hamburg), as well as Senior Associates Dr. Ariane Theissen (Corporate/M&A, Frankfurt), Sarah Heufelder (Tax, Frankfurt), Denis Dräger (Corporate/M&A, Frankfurt), Jan-Peter Heise (Corporate/M&A, Frankfurt) as well as associates Melina Rohrbach (Antitrust, Hamburg) and Felix Reiner (Corporate/M&A, Frankfurt).
On the MANN+HUMMEL side, in addition to Felix Tanneberger (Head of Corporate Strategy and M&A), Daniel Haußmann (Director PMI), Christine Buchmann (Head of Legal Europe), Dr. Loretta Lang (Corporate M&A), Dr. Ingo Amthauer (Labor Relations & Labor Law), Thomas Schmidt (Head of Group Tax), Anika Fischer (Corporate Tax Manager), Tereza Bělochová (Group Tax Manager), Marcus Ehnle (Head of IP), Ingo Koch (Manager IP), Christof Biallass (IP Counsel) and Gunnar Skoeries (Group General Counsel).
Mutares was advised by the law firm White & Case.
For further information please contact:
Contacts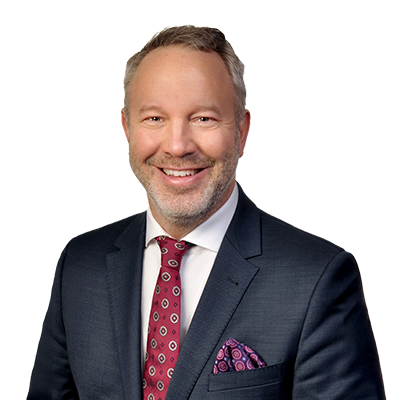 Head of Frankfurt
Email
karsten.kuehnle@nortonrosefulbright.com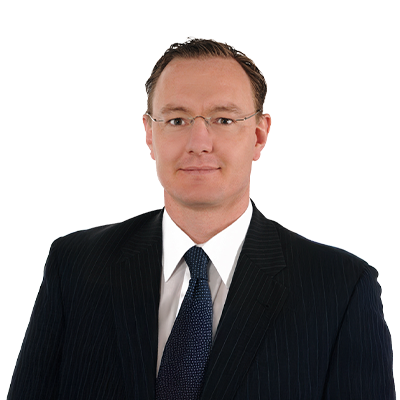 Counsel
Email
stefan.kutscheid@nortonrosefulbright.com