---
Eamonn Moran
Senior Counsel
Norton Rose Fulbright US LLP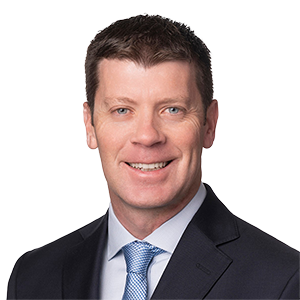 Eamonn Moran
vCard
---
Related services and key industries
---
Biography
Eamonn Moran leverages his experience as a former counsel in the Office of Regulations at the Consumer Financial Protection Bureau (CFPB) to guide clients in complying with state and federal consumer protection laws and regulations. Eamonn helps lenders, fintech and regtech companies, marketplace lending platforms, payments companies and systems, card issuers and networks, banks, investors, and other financial services providers navigate issues arising under state and federal financial services laws. At the heart of his work is regulatory compliance. He leverages his experience at the CFPB to assist clients in their engagements with federal and state regulators including with respect to UDAAP risk and state licensing issues.
Eamonn's fintech practice constantly evolves and grows as clients adopt new technologies and pursue innovative business lines. Eamonn provides extensive and cutting-edge regulatory legal services for innovative companies across the fintech and financial services industries. He specializes in helping clients with innovative financial platforms and products comply with existing law. Eamonn helps innovative companies adapt and thrive in the evolving payments space. He has extensive experience handling the regulatory aspects of a broad range of payment services and technologies, spanning traditional systems and cutting-edge payments products. Eamonn counsels clients on all aspects of payments law and related regulatory matters, including on instant payments, debit card interchange, money transmission, and consumer protection. He has also handled matters involving mobile banking, mobile payments, mobile wallet products, and bank-fintech partnerships, including marketplace lending and Banking as a Service (BaaS) offerings. In addition, Eamonn advises on novel issues connected to blockchain, digital assets, artificial intelligence (AI), and big data. He has crafted pragmatic, business-minded legal solutions to complex issues at the intersection of payments technology and financial regulation.
Eamonn is a frequent speaker on consumer financial services and fintech topics and is often called on by the national media for commentary regarding the CFPB, state regulators, and developments in consumer financial services and fintech.
In his role as counsel in the Office of Regulations at the CFPB, Eamonn played a key role in developing and drafting multiple mortgage originations related rulemakings. Eamonn was substantially involved in the CFPB's Truth in Lending Act – Real Estate Settlement Procedures Act Integrated Disclosure (TRID/Know Before You Owe) rulemaking and the Ability-to-Repay and Qualified Mortgage rulemakings. Eamonn worked on various CFPB implementation efforts regarding the Dodd-Frank Act Title XIV rulemakings. He also handled guidance for industry and other CFPB offices on legal and regulatory issues arising under TILA, HMDA, EFTA, FCRA, and RESPA. Eamonn was also a member of the CFPB's Small Dollar Lending Working Group.
Prior to joining the CFPB, Eamonn spent several years in various roles with the federal government addressing and responding to the financial crisis. He served as a senior attorney advisor at the United States Department of the Treasury, where he worked in the Office of the Special Inspector General for the Troubled Asset Relief Program (SIGTARP). In this role, Eamonn served as both a member of SIGTARP's Office of Chief Counsel and SIGTARP's reporting team, the latter of which was charged with reporting comprehensive information about the agency's investigations and oversight to Congress on a quarterly basis.
Before joining the Treasury, Eamonn was a counsel for the Congressional Oversight Panel (COP) for the Troubled Asset Relief Program (TARP), a bipartisan panel within the United States Senate which was chaired by now Senator Elizabeth Warren. In response to the then escalating financial crisis, on October 3, 2008, Congress provided the Treasury with the authority to spend $700 billion to stabilize the U.S. economy pursuant to the Emergency Economic Stabilization Act of 2008. Congress created the Office of Financial Stability (OFS) within Treasury to implement TARP. At the same time, Congress created COP to "review the current state of financial markets and the regulatory system." COP was empowered to hold hearings, review official data, and write reports on actions taken by Treasury and financial institutions and their effect on the economy. Through regular reports, COP oversaw Treasury's actions, assessed the impact of spending to stabilize the economy, evaluated market transparency, and fought for effective foreclosure mitigation efforts.
Eamonn began his career as a real estate finance associate at a New York City law firm and as a research associate at the Center for Banking and Finance at the University of North Carolina School of Law.
Insights
Publication | March 24, 2023
Blog | March 07, 2023
Publication | March 07, 2023