---
Robin Brooks
Senior Consultant
Norton Rose Fulbright LLP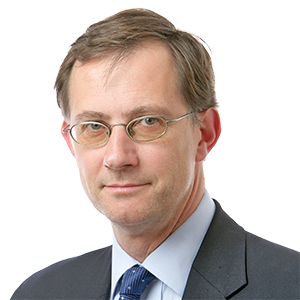 Robin Brooks
vCard
---
Related services and key industries
Key industry sectors
Regional practices
---
Biography
Robin Brooks is a corporate finance lawyer based in London and has over 30 years' experience of international M&A and advisory work. He retired in April 2018 after 30 years as a partner but continues to be available to clients as a consultant to the firm.
Robin has advised on a number of high profile transactions in emerging markets, including advising a major Scandinavian company on its acquisition of a steelworks in the Czech Republic and related environmental projects. He acted for the Administrator of Agrobanka on the sale of part of the business of the Czech bank Agrobanka a.s. to GE Capital and on the issues surrounding the administration and valuation of IPB. He advised Komercní Banka generally and in relation to its issues with letters of credit. He also worked on Russia's first significant international public offering of GDRs and the subsequent listing of that company on the Luxembourg Stock Exchange.
Robin has also been involved in a number of acquisitions and disposals in Europe, including advising BMW in connection with its bid for Rolls-Royce Motor Cars and the subsequent arrangements with Volkswagen regarding the Rolls Royce trade mark. He advised BMW in relation to Rover Cars generally including the sale of Rover to the Phoenix consortium as well as on the £1.9 billion sale of Land Rover to Ford. He advised easyJet on its acquisition of Go airlines and advised a major German bank on a US$1 billion joint venture with a leading US company. He advised BMW for a number of years in relation to F1 matters generally relating to its ownership and subsequent disposal of the Sauber F1 racing team.
He has advised F&C Asset Management PLC for many years in relation to its transactions and has been involved in numerous transactions for listed entities, including contested transactions involving investment funds.
In recent years he has focussed on governance and ethical issues and has participated in a number of significant investigations and risk assessments around the world. Including NRF's advice to the Board of TeliaSonera AB in relation to certain of its Eurasian investments. He has advised on ethical implications of a number of M&A transactions.
In recent years he has regularly advised Boards and Audit Committees on governance issues particularly as regards emerging markets or difficult jurisdictions and has been involved in training on these issues at all levels.
Robin is a member of the Law Society of England and Wales and the City of London Solicitors' Company. He is co-author of the Kluwer Law Book on International Privatisations and Sweet & Maxwell's book on Conflict of Laws in the Securities Industry. Recently he has been involved in the development of Norton Rose Fulbright Group's training in relation to M&A and in particular training for transactions involving difficult jurisdictions. He regularly talks on ethical issues relating to international transactions and is a keen supporter of organisations dedicated to support for Human Rights.