---
Jason Moss
Partner
Norton Rose Fulbright LLP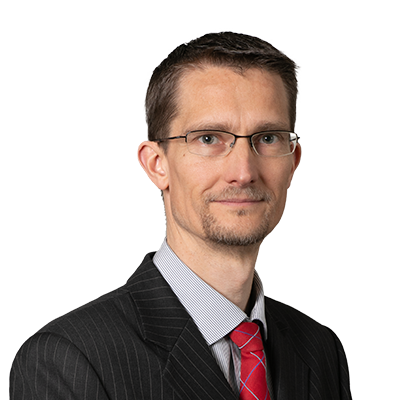 Jason Moss
vCard
---
Related services and key industries
---
Biography
Jason is a partner in the London office's principal mergers and acquisitions team and acts for a number of private institutions and corporate clients on their investments, mergers, acquisitions and disposals across a number of sectors (including in the energy, infrastructure and real estate sectors). He qualified with the firm in January 2001 and also advises on corporate restructurings, joint ventures, equity offerings and continuing obligations. Jason often advises on transactions which require large multidisciplinary teams across a number of jurisdictions and has been advising a number of his clients for several years on their strategic transactions and merger and acquisitions.
---
Admissions
Solicitor, qualified in England & Wales
Representative experience
M&A and private investment
Nomad Foods – led the team acting on the acquisition of Aunt Bessie's Limited from William Jackson & Son Limited for approximately €240 million and on the purchase of Green Isle Foods Limited, the producer of Goodfellas frozen pizzas, from Green Isle Food Group Limited for approximately €225 million.
HSBC – advised the global bank's investment banking division on its exit from and reinvestment in the Iris Software Group alongside HG Capital.
Denham Capital Management LP - advised the US energy and commodities private equity firm on its investment in and subsequent exit from $185 million partnership with Fotowatio Renewable Ventures, a leading global operator in photovoltaic and thermosolar energy based in Spain and its investment in Onewind Australia and its management team and the subsequent restructuring and partial realisation.
Prism FP – advised the specialist trade execution for regulated investments provider on all aspects of its second fundraising and restructuring.
Endeavor Energy LLC – acted for the emerging markets specialist fund on its investment in, and support of the management team for, the $552 million Amandi Project in Aboadze, Ghana.
Goldman Sachs International – advised Broad Street Principal Investments Europe Ltd, a private equity arm of Goldman Sachs International, on the purchase of Navico Holding AS, a private Norwegian multinational company engaged in the manufacture and distribution of marine electronic products for the commercial and recreational markets. The acquisition included assets in Europe, North America and Mexico, Asia and Australia.
Europa Capital – has advised a number of their funds on their North European equity investments and exits since 2004 (in excess of 30 separate transactions).
Mercer – acted in relation to their acquisition of The Positive Ageing Company Limited from the founders and other employee sellers.
Crompton Greaves – advised the international power group headquartered in India on their reorganisation and proposed demerger of one of its business for sale to First Reserve, the US private equity house.
Offshore Hydrocarbon Mapping Plc – acted for Sector Speculare IV in respect of their holdings, and subscription for further shares, in OHM and the sale by OHM to Sector two subsidiaries which together provided the retained group's marine controlled source electromagnetics (CSEM) data acquisition services.
STAR Capital – advised STAR Capital Partners on the management buy out of and simultaneous and combined acquisition of SAS Flight Academy and GE Commercial Aviation Training for a combined enterprise value of $275m.
Lil-lets/Simple – advised management of Accantia Limited (owner of the Lil-Lets and Simple hygiene and cosmetics brands) in relation to the secondary MBO of the group by Duke Street Capital for £225 million.
RFIB Group Limited – acted for the insurance brokerage on its auction process and on the subsequent investment by FF&P Private Equity Limited (the Fleming Family's private equity investment vehicle) in RFIB Group Limited.
RJD Partners – advised RJD Partners on exit issues relating to the sale of its entire interest in Academy Music Holdings Limited to Gaiety Holdings Limited.
European Special Opportunities Fund – advised on its seed investment in Crown Ocean Capital Limited, a special opportunities Cayman hybrid hedge fund and private equity vehicle.
Emprise Services – acted for (then) Royal London Private Equity (now RJD Partners) on the £26 million secondary MBO of Emprise Limited.
Energy
Quinbrook – advised the low carbon and renewable energy specialist on a number of its acquisitions and investments in the UK, including the Eider and Peak Gen projects.
Goldman Sachs PIA – advised funds managed by Goldman Sachs on their investment in Danish multinational energy provider, DONG Energy (now Orsted), for a total amount of US$2.25 billion.
Capital Dynamics – acted for the renewable power specialist on the creation of, and subsequent acquisitions for, renewable energy platform which has now amassed over 10 separate portfolios and a number of other structuring and M&A deals.
Responsibility Renewable Energy Holdings – on its joint venture with DI Frontier inn relation to their development, ownership and operation of the 2.7 MW Rwaza I run-of-river hydro electricity generation project in Rwanda.
AES Drax - advised The AES Corporation on the corporate re-organisations and restructuring following its acquisition of Eletricidade de Caracas, a power generating company in Venezuela, for $US1.67 billion.
Vattenfall AB - acted for Vattenfall AB on the sale of Vattenfall Heat Poland S.A. to Polskie Górnictwo Naftowe i Gazownictwo S.A., one of Poland's leading oil and gas companies, for 3 billion PLN (€715 million).
Drax - acted for Drax Holdings Limited on its corporate reorganisation and debt restructuring with senior creditors.
Rentech – advised the US energy technology company on its first investment in the Biomass sector in the UK.
RES - advised Renewable Energy Systems Limited on the acquisition of four joint venture stakes in Ireland and Northern Ireland and its related €225 million portfolio financing.
AES Barry – acted for AES Barry on the sale of the Barry power station assets to Centrica.
Real Estate
HB Reavis – advised the international real estate developer on its debut UK acquisition, development, financing and pre-letting, and the subsequent £300 million sale (by way of a forward funding) of 33 Central to Wells Fargo for its European Head Quarters.
Battersea Power Station – advised the Employees Provident Fund of Malaysia on the acquisition aspects of the £400 million Battersea Power restructuring and redevelopment project.
EcoWorld Investment Co Ltd – acted for the developer and investor on a joint venture with Ballymore to bring forward three large-scale London residential development opportunities with a total gross development value of approximately £2.2 billion.
SNIPUT – advised SNIPUT, a Jersey registered property unit trust, on the acquisition from Allied London of No.1 Spinningfields, Manchester, a 300,000 sq ft, 20 storey tower, one of Manchester's largest and highest-valued office buildings. SNIPUT comprises Schroders Real Estate, IImarinen (one of Finland's largest pension funds) and a Japanese bank.
Europa Capital – on the acquisition of Barnard's Inn in London with Hobart Partners and on the corporate acquisition and restructuring of the group which owns the shopping centre known as Corby Town Centre and Oasis Retail Park.
BVK-CBRE Globaler Immobilien-Spezialfonds – advised the specialist German pension fund on its acquisition of a major shopping centre in Surrey, UK.
Europa Capital – advised on numerous acquisitions, joint ventures and investments, including the acquisition of the Piccadilly Gardens Unit Trust and the establishment of the British Logistics Partnership.
The Bishopsgate Long Term Property Fund Unit Trust – advised Baring Asset Management on the establishment of an unregulated Jersey Property Unit Trust (JPUT) to invest up to £400 million in long term UK and European assets.
Europa Capital – advised on the joint venture for and establishment of a member of co-investment platforms with Ediston.
Eikon Real Estate LP – acted for the real estate fund specialising in Greek and Central and Eastern Europe investments on its second closing and further fund raising.
IMC
Ladol Integrated Logistics FZE - advised Ladol on its joint venture and related investment with Samsung Heavy Industries to develop leading facilities for vessel integration, conversion, repair and maintenance of FPSOs in the largest privately financed logistics base in Nigeria.
Archangel Diamond Corporation / De Beers - acted for Archangel Diamond Corporation, a De Beers subsidiary, on its acquisition of, and joint venture arrangements relating to, a 49.99% equity interest in LUKOIL's subsidiary Arkhangelskoe Geologodobychnoe Predpriyatie for up to US$225 million.
PD Ports - advised Hoare Govett and Collins Stewart in relation to the structuring and acquisition by PD Ports plc of PD Ports Group Limited from Prestige Acquisitions Limited, as part of a £450 million accelerated IPO of PD Ports plc on AIM.
Petropavlovsk / Peter Hambro Mining / IRC – advised on the restructure and demerger of IRC from Petropavlovsk to enable IRC to list as a standalone entity on the Hong Kong Stock Exchange, after acting on the recommended merger of Petropavlovsk (then Peter Hambro Mining) with Aricom plc (now IRC) and advised the enlarged group on its US$1.4 billion listing.
Corus Steel - advised Corus on joint ventures with respect to a rolled steel production plant in Russia and the manufacture and sale of metal faced sandwich panels in Romania and Moldova.
Johannou & Paraskevaides (Overseas) Limited – advised JPO in connection with its equity arrangements in respect of its holding in Jordan International Airport.
RBS – acted for RBS PPP Investments SCA SICAR for the sale and purchase of shares in Axiom Education (Rochdale) Holdings Limited and loan notes of Axoim Education (Rochdale) Limited to DIP PPP UK Limited.
Other Capital Markets
Summit Germany Limited – on its IPO on AIM in 2014 and its earlier take-private and subsequent restructuring and refinancing.
Green REIT – advised J.P. Morgan Cazenove and Davy in connection with the €310 million IPO of the Green REIT, Ireland's first REIT.
Workspace – acted for one of the UK's first REITs on the issue of 6 per cent retail bonds due 2019 and on numerous other transactions.
(Y.Z.) Queenco Limited – acted for Queenco in connection with its offer to purchase from the holders of Queenco Leisure International Ltd., the London and Tel Aviv Stock Exchange listed, emerging markers entertainment centre and casino developer and operator, the shares of QLI not already held by the Offeror.
---
News
May 21, 2021
April 12, 2021
November 07, 2019