---
Ffion Flockhart
Global Co-Head of Information governance, privacy and cybersecurity; Partner
Norton Rose Fulbright LLP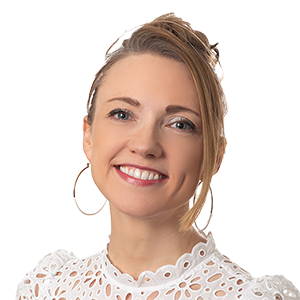 Ffion Flockhart
vCard
---
Related services and key industries
---
Biography
Ffion Flockhart is a lawyer and co-head of our global data protection, privacy and cybersecurity practice, based in London.
She advises on the various aspects of cyber risk management and coordinates our global crisis response team to help our clients mitigate the impact of adverse cyber incidents. With a focus on large listed companies, Ffion has handled incidents in a range of sectors, principally financial institutions, transport, infrastructure, energy, technology and retail.
Ffion's broad experience is drawn from having overseen the response to hundreds of incidents, some involving legal and regulatory issues in more than 100 jurisdictions and notifications to millions of data subjects. Her day-to-day work involves overseeing forensic (including PCI) investigations, liaising with government authorities, dealing with notification requirements, liaising with the relevant regulators, advising on the interaction with commercial counterparties as well as helping defend mass claims.
She also has extensive connections within the forensics and broader cybersecurity community, helping to ensure that our advice is always current, practical and takes account of the latest threat intelligence, which is of critical importance in an ever-evolving threat landscape.
---
Admissions
Solicitor, qualified in England & Wales
Solicitor, Advocate (Higher Courts Civil Proceedings)
Publications
Maritime Risk International – "Time to take stock of cyber risks", October 2017 (Authored by Ffion Flockhart, Steven Hadwin and Rahul Mansigani)
Insurance Day – "It's time for the market to act on cyber risk and D&O", July 17, 2017 (Authored by Ffion Flockhart & Steve Hadwin)
Financier Worldwide Magazine – "D&O Risk Liability Annual Review, May 2017
PLC Magazine – "Cyber risk and director's liabilities: an international perspective", December 2016 (Authored by Ffion Flockhart & Steve Hadwin)
Financier Worldwide – "Forum: Tackling shareholder disputes", October 2016
Infosecurity – "Insuring safety in cyber", August 2016 (Authored by Ffion Flockhart & Steve Hadwin)
Financial Adviser – "Defending the digital frontier, May 2016 (Authored by Ffion Flockhart & Rahul Mansigani)
Corporate Disputes Review – "Hot topics – disputes", April 2016
Private Equity News – "Buyout firms seek safety net on deals", March 29, 2016
Global Reinsurance – "How a landmark court case will change the cyber market", November 13, 2015 (Authored by Ffion Flockhart and Steven Hadwin)
New Law Journal – "Buyers beware", October 23, 2015 (Authored by Ffion Flockhart and Charlie Weston-Simons
Private Equity International - "Faulty goods", July 2015 (Authored by Ffion Flockhart and Charlie Weston-Simons)
PLC – "M&A disputes: seller opportunism or buyer's remorse?", June 2015 (Authored by Ffion Flockhart and Charlie Weston-Simons)
Financier Worldwide – "Civil litigation risks following data breaches", June 2015 (Authored by Ffion Flockhart, Steve Tenai and Andrew L. Hoffman)
Financier Worldwide – "Cyber risk: an increasing concern for senior management", April 2015 (Authored by Ffion Flockhart and Steven Hadwin)
Insurance Day – "Private equity pressures could prompt W&I claims surge", March 25, 2015 (Authored by Ffion Flockhart and Charlie Weston-Simons)
Financial Times – "Transactions insurance gains as M&A picks up", March 16, 2015
Insurance Day – "Cyber liability, data protection and the limits of insurability", February 8, 2015 (Authored by Ffion Flockhart and Steve Hadwin)
Insurance Day – "Cyber risk and the role of D&O insurance", December 7, 2014 (Authored by Ffion Flockhart and Steven Hadwin)
Insurance Day – "Transaction liability: the challenge for warranty insurers", October 29, 2014 (Authored by Ffion Flockhart and Charlie Weston-Simons)
---
Insights
Webinar | November 18, 2021
Publication | February 2021