---
Steven Hadwin
Director, Head of Operations – Information Governance, Privacy and Cybersecurity
Norton Rose Fulbright LLP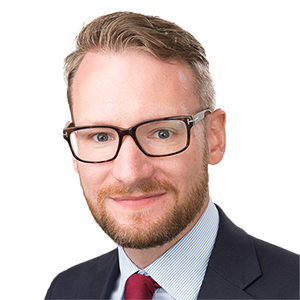 Steven Hadwin
vCard
---
Related services and key industries
---
Biography
Steven Hadwin is a dispute resolution lawyer based in London.
Steven's practice is focused on cyber risk management and incident response. He frequently advises clients on the legal implications, including under the GDPR and the NIS Directive, of adverse cyber incidents, including: data breaches; malware attacks; and network interruptions. Many of his clients face cyber risk issues in a range of geographies and he is experienced in co-ordinating the legal response to cyber incidents across a range of jurisdictions and regions.
He regularly writes and speaks on a range of legal issues relating to cyber risk.
Steven has an insurance law background and also advises clients on a range of insurance and insurable risk issues, both with a cyber focus and more broadly.
---
Admissions
Solicitor, qualified in England & Wales
Publications
Maritime Risk International – "Time to take stock of cyber risks", October 2017 (Authored by Ffion Flockhart, Steven Hadwin and Rahul Mansigani)
Insurance Day – "It's time for the market to act on cyber risk and D&O", July 17, 2017 (Authored by Ffion Flockhart & Steve Hadwin)
PLC Magazine – "Cyber risk and director's liabilities: an international perspective", December 2016 (Authored by Ffion Flockhart & Steve Hadwin)
Infosecurity – "Insuring safety in cyber", August 2016 (Authored by Ffion Flockhart & Steve Hadwin)
Global Reinsurance – "How a landmark court case will change the cyber market", November 13, 2015 (Authored by Ffion Flockhart and Steven Hadwin)
Financier Worldwide – "Cyber risk: an increasing concern for senior management", April 2015 (Authored by Ffion Flockhart and Steven Hadwin)
Insurance Day – "Cyber liability, data protection and the limits of insurability", February 8, 2015 (Authored by Ffion Flockhart and Steve Hadwin)
Insurance Day – "Cyber risk and the role of D&O insurance", December 7, 2014 (Authored by Ffion Flockhart and Steven Hadwin)
---
Insights
Podcast | August 09, 2022
Blog | July 04, 2022
Blog | June 30, 2022