---
Marelise Van Der Westhuizen
Chief Executive Officer, South Africa; Head of Risk Advisory, South Africa; Director
Norton Rose Fulbright South Africa Inc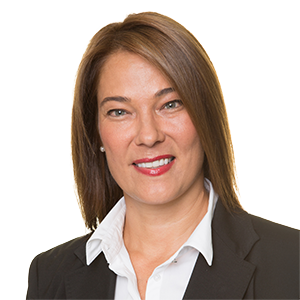 Marelise Van Der Westhuizen
vCard
---
Related services and key industries
---
Biography
Marelise is the Chief Executive Officer of Norton Rose Fulbright South Africa Inc. She is a director in the commercial litigation team and was the head of the Risk Advisory practice in South Africa.
She focuses on regulatory law, investigations, Risk Advisory, compliance, money laundering and procurement.
Marelise advises the financial sector extensively on various aspects of regulatory law and in particular the implementation of and their continued compliance with the Financial Intelligence Centre Act and the Prevention and Combating of Corrupt Activities Act. She also advises global corporates, parastatals and development finance institutions on their preferential procurement frameworks and related litigious disputes.
Recent experience
Provided risk advisory and remediation advice to a multinational consulting company following allegations of director misconduct and improper procurement processes when engaging with state owned enterprises.
Conducted corporate governance investigations for the South African National Olympic Committee.
Advised a multinational energy company in relation to a review of compliance issues arising from its operations within a particular Sub-Saharan jurisdiction. The advice emanating from the investigation related to company procurement, corporate governance, internal structures and allegations of possible corruption, fraud and influence of government officials
Advised a multi-national company in relation to the conduct of a cross-jurisdictional internal investigation, involving amongst other regulators, the UK Serious Fraud Office (SFO), into allegations including corruption, corporate espionage, fraud and money laundering. The advice emanating from the investigation findings related to, amongst other things, legislated reporting obligations, the unwinding of contractual obligations, the application of relevant legislation and corporate governance.
Advised a multi-national bank in a contentious cross-border internal investigation into allegations relating to the violation of exchange control regulations and unlawful externalisation of funds.
Advised a bank with a large southern African presence in an internal investigation into procurement related irregularities and provided advice emanating from the investigation findings.
Advised a multi-national company in a third-party anti-corruption due diligence in accordance with the US Foreign Corrupt Practices Act (FCPA).
Advised a major public entity on all aspects of its response to an investigation into irregularities and maladministration in the award of a tender. Our advice related to, among others, legislated reporting obligations, unwinding the tender process without challenge, disciplinary proceedings and corporate governance.
Advised a major South African bank on charges relating to the failure to report suspicious transactions in terms of the Financial Intelligence Centre Act. The criminal proceedings focused on the use by the bank of a software system and required an in-depth understanding as well as expert evidence on how the software worked, how it was tweaked and whether it had failed.
Advised a US-based multinational provider of procurement, engineering and construction services to the electric power and oil and natural gas sectors on the South African law aspects of its internal investigation, following the receipt of a document preservation request from the Securities and Exchange Commission, pertaining to its dealings in South Africa and other jurisdictions.
Rankings and recognition
Marelise is listed as a recommended lawyer for dispute resolution in Legal500, 2018.
In the Acritas Star Lawyers survey, published in January 2018, Marelise was designated as a "Star Lawyer". The Star Lawyer designation is based on feedback from 4,300 clients over a three year period. "Very professional, very short turnaround times, availability, regular follow-ups, and that type of thing. You know, you don't have to wait for responses. A very proactive approach to our business and really making an effort to get to know our business. That to me is very, very important. " "She's an absolutely exceptional lawyer. She's incredibly attentive to our requirements, she incredibly responsive to our needs, and she is unbelievably diligent and hardworking. I have an enormous amount of respect for this lawyer, I really get the results I'm looking for. I would be hard pressed to use anybody other than her in the regulatory space."
Marelise was recognised by Chambers Global 2017 with clients commenting that Marelise is an "extremely hard-working" lawyer with "good attention to detail".
In March 2015 Global Investigations Review ranked Marelise in Women in Investigations in the Top 100 Investigations Specialists around the world.
Knowledge
Publication | May 25, 2021
Publication | January 21, 2021
Publication | April 27, 2020