---
Remi Ahmed
Associate
Norton Rose Fulbright LLP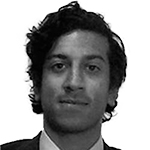 Remi Ahmed
vCard
---
Biography
Remi Ahmed is a project finance lawyer with a focus on international energy projects. He advises on sponsor, borrower and lender mandates and transactional issues across the UK, Middle East, Africa and Asia.
Remi has experience of the risk allocation offered by state and private generators and offtakers (including ZESCO, WEC and the UAE Department of Energy) for both renewable and thermal power projects. He has advised clients in various African jurisdictions on Southern African Power Pool (SAPP) to the establishment of power trading frameworks within the region.
Remi is a member of the Climate Bonds Initiative.
---
Education
2013 – 2014 – University of Law – LPc, International Law and Legal Studies - Commendation
2008 – 2011 – UCL – Bachelor of Laws (LL.B.) - 2.i
Representative experience
Project Saffron – advised a sponsor on the purchase and development of a gas powered plant in Uzbekistan.
Scaling Solar – acted for a sponsor on a scaling solar project in Uzbekistan.
ECPC – advised on the development of a gas plant in Abu Dhabi, UAE.
Fujairah F3 – acted for lenders on a bid for a CCGT plant in Fujairah, UAE.
Al Dhafra PV2 – represented lenders on a bid for a solar plant in Abu Dhabi, UAE.
Lekela Power (Secondee) – responsible for drafting project and financing documents for the Lekela Egypt, Gulf of Suez project, preparing documentation for new projects across African jurisdictions, and Lekela operational and corporate arrangements.
Project Volt – drafted term sheets for a PPA and drafted the Government Concession Contract for a 600mw power project in Mozambique.
ERG – advised on cross-border power supply arrangements within the SAPP Rules.
Dammam ISTP – represented the lenders supporting a bidding consortium on the bankability for project documents to be entered into with Water & Electricity Company of Saudi Arabia.
Consortium of Marubeni and Engie – acted on the bankability of project documents to be entered into with the Department of Energy of the UAE.
Alten Energy – represented on a solar PV project in Kenya; drafted a management services agreement and construction services agreement.
AMP Capital – advised on various mezzanine financings for solar PV projects operated by Lightsource Renewable Energy.
EBID, Societe Generale and AfDB – acted on financing the Kempinski project, which runs hotels across Africa.
IFM – advised the investors on the £28m financing of two wind farms in England and Scotland.
Bacanora Lithium mines – advised lenders on financing the mines for which the sponsor had a global corporate structure.
Quercus Investment Partners – advised on a solar PV project in the UK.
Petropavolvsk – assisted with drafting prospectus and corresponding transactional documents for a £300m bond.
Go Ahead Group – assisted with drafting public investor memorandum and associated transactional documents for a £100 bond.
Citibank – assisted the trustee for Russia on its US$3bn bond dispute with Ukraine following the annexation of Crimea.
Republic of Angola and Banco Nacional D'Angola – represented on the application for an injunction against various individuals who had fraudulently appropriated £500m of national bank funds.
A private equity vendor – advised on the sale of two energy projects in the UK, including a review of project documents for red flag issues to be included in a presentation to potential equity investors.
An international energy and mining sponsor – advised on a copper mine in DRC, including: cross-border power supply arrangements within the SAPP Rules; drafted fuel supply arrangements and the agreement governing the relationship between the joint venture partners to the project (including the projectco and government offtaker).
A Development Finance Institution - represented on the financing for a solar plant to be developed in Kazakhstan.
​
---