---
Raymond Bachand
Strategic Advisor
Norton Rose Fulbright Canada LLP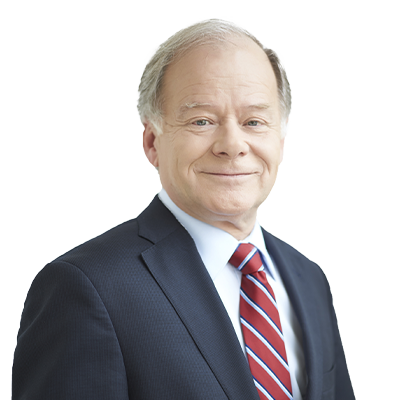 Raymond Bachand
vCard
---
Biography
Raymond Bachand assists our clients by offering strategic advice on growth, acquisitions and strategic alliances. Mr. Bachand brings to this role almost 25 years of executive management experience during which he designed and negotiated numerous transactions and alliances for leading Canadian companies, as well as seven years of experience as a minister in the Quebec government.
After graduating with a degree in law (Université de Montréal) as well as a master's degree and a doctorate in business administration from Harvard Business School, Mr. Bachand taught briefly at HEC Montréal and served in provincial politics as a ministerial chief of staff and private secretary in the premier's office. He then embarked on a remarkable career in the private sector, holding senior positions at a number of large organizations, including as a vice-president of Métro-Richelieu and Culinar, and as president and CEO of Fonds de solidarité FTQ and SECOR.
From 2005 to 2012, Mr. Bachand served as a member of the Quebec National Assembly. He was appointed to a number of ministerial positions, including minister of economic development, innovation and export trade and minister of tourism. From 2009 to 2012 he was Quebec's minister of finance and and presented three provincial budgets. He served concurrently as minister of revenue for the last two years.
During his time in the provincial cabinet, Mr. Bachand gained a reputation for devising innovative solutions to issues in large, complex files and succeeded in generating significant economic benefits for Quebecers. He contributed substantially to the international visibility and reputation of Quebec and Canada by implementing provincial strategies for research and innovation, aerospace, environment and clean tech, participating in the launch of negotiations for a Canada-EU free trade agreement (CETA) and in trade missions to the United States, Europe, India, China, Russia and Israel, and designing the integrated financial framework for the development of Northern Quebec.
During his career in the private and public sectors, Mr. Bachand has maintained an active role in numerous social and cultural organizations and has served on many boards of directors.
In the context of the NAFTA renegotiation, he became the government of Quebec's special advisor from February to June 2017, then chief negotiator in July 2017 until the signing of the new Canada – United States – Mexico Agreement (CUSMA) on November 30, 2018.