---
Richard de la Harpe
Consultant: Knowledge and Corporate & Commercial
Norton Rose Fulbright South Africa Inc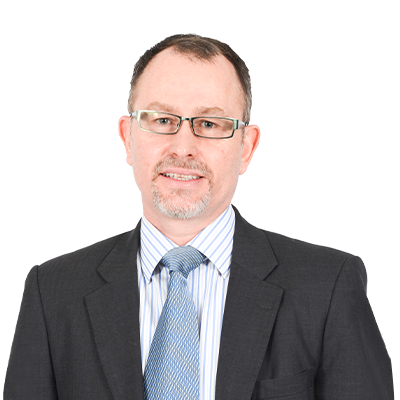 Richard de la Harpe
vCard
---
Related services and key industries
---
Biography
Richard de la Harpe is a Consultant: Knowledge and Corporate & Commercial with over 20 years' experience. His specialisation is company law with a focus on corporate actions and the related regulatory compliance, which involves regular dealings with the Johannesburg Stock Exchange and the Takeovers Regulatory Panel.
Richard was the lead South African corporate law adviser to Jinchuan Group Limited in its successful takeover of Metorex Limited for approximately R9.1 billion. The transaction was awarded "Deal of the Year" for 2012 by DealMakers.
Richard is co-author of the Blackman's Commentary on the Companies Act 1973 and the Companies Act 2008, a multi-volume commentary on the Companies Act. He has lectured company law and advanced company law at the University of Cape Town and presented numerous lectures, webinars and workshops on the Companies Act, corporate governance and drafting of commercial agreements (including training for the attorneys' board exams).
His experience includes the drafting of commercial contracts, mergers and acquisitions (including management buyouts), listings and other corporate actions, finance, and the establishment and governance of profit and non-profit companies.
---
Education
BBusSci (Hons) (University of Cape Town)
LLB (University of Cape Town)
H Dip Tax (University of South Africa)
Admitted as an attorney and notary of the High Court of South Africa
Representative experience
Advising the AFB Group in relation to the proposed disposal of its credit card business, first to a joint venture company, and then to the Nimble Group.
Advising Prudential in relation to lobbying for changes to the Takeover Regulations and mandatory offer thresholds.
Advising Petro SA (SOC) in relation to a syndicated international revolving credit facility with various banks for an amount of US$ 180 million as part of the funding of its Jubilee Field in Ghana.
Advising Hellermanntyton (Pty) Limited in relation to securing its parent company syndicated international revolving credit facility with various banks in an amount of EUR 230 million.
Advising Jinchuan Group International Resources Co. Ltd in relation to the possible acquisition of an interest in Metorex Limited and listing on the Hong Kong Hang Seng Exchange.
Lead attorney for Jinchuan Group Limited's takeover of Metorex Limited for R9.1 billion by way of a competing scheme of arrangement in the face of extremely challenging circumstances (1st under the Companies Act, 2008 and Deal Makers' 'Deal of the Year').
Advising and assisting the Southern African Music Rights Organisation to adopt a new MOI complying with the Companies Act, 2008 and numerous contentious governance issues.
Advising Fieldlink NV incorporated in Belgium (trading as Univeg) in regard to its shareholding in Mouton Citrus and the adoption of a new negotiated MOI and related marketing arrangements.
Assisting Grapevine Interactive (Pty) Limited and its majority shareholder in the buyout and termination of one of its major shareholders who was also a senior executive.
Assisting with advice to SASOL in relation to its loan facilities and note programme.
Assisting with advice to Petro SA (SOC) in relation to the possible acquisition of iGas.
Advising Globelequ Advisors Limited in relation to the establishment of its social and ethics committee, their related duties and the wide range of relevant legislation that needs to be considered.
Advising HomeChoice Limited in relation to section 45 financial arrangements and related compliance.
Advising the Dramatic, Artistic & Literary Rights Organisation (Pty) Ltd in relation to the adoption of a new MOI and the removal of its CEO.
Advising the Airline Pilots Association South Africa in relation to compliance with the Companies Act, 2008.
Advising Petro SA (SOC) in relation to its acquisition of oil and gas rights from Pioneer Natural Resources (Pty) Ltd.
Advising Petro SA (SOC) in relation to a logistics construction dispute in connection with new gas wells.
Advising Aviva PLC in relation to a management buyout of a local insurance subsidiary.
Advising Aviva PLC in relation to the establishment of a business in South Africa.
Advising Aviva PLC in relation to a group restructure.
Advising US Based Ordertalk Inc. in relation to various corporate governance issues and an ongoing dispute with one of its shareholders (including the convening of various meetings).
Advising HomeChoice in relation to its employee share incentive schemes.
Reviewing Mars Consumer Products Africa (Pty) Ltd's employee share incentive schemes.
Assisting the HomeChoice Group to harmonise its MOIs with the Companies Act, 2008.
Assisting numerous entities in the Nedbank group to adopt new compliant MOIs with reference to the Companies Act, 2008, the JSE Listings Requirements, the Banks Act and the relevant insurance acts and FSB regulations – this also entailed dealing with various FSB regulated nominees and preference share structures and issues.
Assisting the liquidator of Kingsfield Aviation Leasing One (Pty) Ltd and Kingsfield Aviation Leasing Five (Pty) Ltd to dispose of aircraft to purchasers in Equatorial Guinea.
Assisting the Nelson Mandela Metropolitan University with its restructuring and commercialisation of its IP.
Assisting Credit Suisse AG (Zurich) in relation to a loan project and corporate governance.
Advising ABSA Capital in regard to the dismantling its NewRand fund, including potentially through a scheme of arrangement.
Advising CEF (SOC) in relation to one of its joint ventures.
Woolworth's acquisition of the businesses of its various franchisees and related contentious corporate governance issues.
"GAP analysis" for Experian South Africa (Pty) Ltd.
Assisting Petro SA (SOC) with its standard affreightment contracts.
"Gap Analysis" for Woolworths Group in regard to preparation for the Companies Act, 2008 and assistance with related training.
Advising Prudential in relation to its subscription for shares in Sovereign and related concert party issues.
Developing a unitised Bevind Trust for a property fund with a structure similar to a company.
Advising and representing ASISA in relation to its opposition to the Verimark scheme of arrangement.
BEE Employment Scheme for the Clicks Group.
Advising HomeChoice on the acquisition and financing of an interest in an Aircraft.
Great Universal Stores plc's ("GUS") successful R3 billion listing of the shares in Lewis Group Limited on the JSE, having been solely responsible for, inter alia, the restructuring of the Lewis group and compilation of the prospectus.
Re-capitalisation of Allan Gray Group companies for over a billion Rand.
Advising opposition in relation to the Louis Group's attempted takeover of The Place on the Bay Share Block Limited.
Heading up the team responsible for the preparation of the circulars and assisting with court applications in respect of Nedcor Limited's R7.5 billion acquisition of BoE Limited ("BoE") by way of two schemes of arrangement.
Hosken Consolidated Investments Limited's contemporaneous hostile takeovers of Johnnic Holdings Limited and Fabvest.
The disposal of by GUS of its retained 50% of Lewis by way of a public offer.
BoE's acquisition of the minority shareholdings in Monex Limited (Canal Walk) by way of a scheme of arrangement.
The R1 billion repurchase by African Bank Investments Bank Limited ("ABIL") of BoE's 17.4% shareholding in ABIL.
BoE's establishment of Pep Bank, a unique arrangement for the operation of a bank under the "Pep" logo and trademarks owned by Pepkor Limited and Pep SA (Proprietary) Limited and later termination thereof.
Cape of Good Hope Bank Limited's acquisition of Nedcor Investment Bank Limited's R400 million Mortgage Loan Book.
BoE's sale of the personal loan book business conducted by one of its divisions to FirstRand Bank Limited for approximately R331 million.
The respective delistings, and related offers, by HomeChoice Holdings Limited, the Laser Group Limited and Appleton Limited (the later by way of a scheme of arrangement).
Leading a due diligence team in regard to Pick 'n Pay Retailers Limited's acquisition of Boxer Holdings (Proprietary) Limited and Boxer Superstores (Proprietary) Limited for approximately R185 million.
BoE's £36.3 million acquisition of Stenham Gestinor Limited, a financial services and management company incorporated in the British Virgin Islands and operating in various jurisdictions, including England.
SA Bias Industries Limited's joint venture with American & Efird Inc., a North Carolina corporation.
Cobham Plc (incorporated in the United Kingdom) in relation to its £40.5 million acquisition of Omnipless (Proprietary) Limited (incorporated in South Africa).
Good Cape Limited in relation to the disposal of substantially all its assets.
Advising Sanlam Investment Management Limited in relation to an SRP inquiry in regard to Comparex and the possible triggering of a mandatory offer.
The controversial transfer of the assets and liabilities of the Cape Town Tourism Authority to the Destination Marketing Organisation.
The R250 million acquisition of Golden Arrow Bus Services Limited by Hosken Consolidated Investments Limited.
Providing advice and assistance in relation to the R1,5 billion acquisition of the Relyant Retail Limited by Ellerine Holdings Limited.
Stellenbosch Vineyards Limited in regard to its R72,5 million merger with Vinfruco Holdings (Propriety) Limited.
Assisting the Pick 'n Pay group and numerous other companies with their corporate governance and to convene AGM's and other general meetings, including the drafting of notices, resolutions, agenda and attending to various administrative processes and regulatory approvals.
Loans and equity investments for the US based Southern African Development Fund.
Establishing SHG's Financial Intelligence Centre Act compliance rules and procedures.
Various equity/debt arrangements.
Mittal's acquisition from Anglo Vaal Limited of Rhino Mines (Propriety) Limited (which operated a number of Andalusite mines).
Establishment of a number of Share Incentive Schemes.
Aeroplane purchase, lease and financing agreements for Execujet.
Various internet subscriber related acquisitions in Africa for Mweb (Johannesburg).
Various acquisition, security, outsourcing and licensing agreements for Comparex Holdings Limited (then Persetel, later PQ Africa).
Drafting master acquisition agreement for various intended acquisitions and joint ventures in Africa for Pan African Communications Network (Propriety) Limited.
Equity investment and shareholders agreement for Grapevine Holdings Limited which involved Brait as an investor.
Various matters for Abraxas Limited including a due diligence into AST Limited.
BABN Technologies Europe in regard to its establishment of a joint venture with Naspers Limited and the Trustees of the Disability Employment Concerns Trust for the supply of instant lottery tickets to Uthingo, the consortium licensed to run the South African National Lottery.
Encommandite Partnership Agreement and Loan regarding the acquisition of a R150million Aircraft.
---