---
Richard Blackburn
Counsel
Norton Rose Fulbright LLP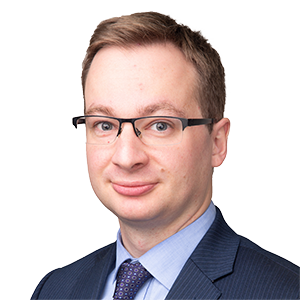 Richard Blackburn
vCard
---
Related services and key industries
Related services
Key industry sectors
---
Biography
Richard Blackburn is a Counsel in the Derivatives and Structured Finance group at Norton Rose Fulbright LLP in London. Richard advises on a wide range of derivatives and structured products, including credit, equity, rates, FX, commodities and Islamic derivatives. Richard also regularly advises on funded and unfunded capital relief transactions.
The Legal 500, 2018: "Richard Blackburn has significant experience advising banks and corporations across a broad range of OTC derivatives and structured products, and he played a key role in that deal."
The Legal 500, 2017: "Richard Blackburn, who advises on OTC derivatives and structured products, is 'responsive and helpful'."
ILFR 1000, 2017: "Richard [has] provided qualitative work, [has] advised us on different changing features of the transactions and [has] complied with very tight timing deadlines which was very appreciated by our business people… I have also been positively impressed by Richard who provided invaluable input in relation to the drafting of the documents, coordination with lawyers in other jurisdictions and advice in relation to English law and cross-jurisdictional issues."
Prior to joining Norton Rose Fulbright LLP, Richard worked in the London office of a major US firm.
---
Admissions
Solicitor, qualified in England & Wales
Representative experience
Synthetic securitisation / Green finance:
Acting for CACIB as arranger on its first-of-its-kind 'Green Capital Note' – a US$3bn synthetic securitisation of project finance loans, invested in by Mariner, in order to release regulatory capital which will be applied to expand CACIB's green lending. The deal, and our work on this transaction, were awarded Global Finance Deal of the Year: Structured Finance at the American Lawyer Global Legal Awards 2017, 'Best Law Firm' at the Environmental Finance Green Bond Awards 2017 and a Highly Commended – London Office of the Year award at the British Legal Awards 2017. The deal was also the main feature in the firm's submission for the Green Bond Awards 2018 at which it won Law Firm of the Year. The deal led to the Firm winning Global Capital's Best Green/SRI Finance Law Firm in 2018.
Acting for CACIB as arranger on €830m in new funding for French SMEs and ISEs through a synthetic securitisation under the European Investment Plan (Juncker Plan). The Crédit Agricole Group and the EIB Group (the European Investment Bank (EIB) and its subsidiary the European Investment Fund (EIF)) –finalized one of the first large-scale transactions under the Juncker Plan. The de-linked scheme is innovative: having the EIF guaranteem Crédit Agricole CIB's corporate portfolio in return for new SME financing, forges a bridge between corporate investment banking activities and the financing of SMEs in the French regions.
Acting for a major European bank as arranger on a synthetic securitisation of revolver and capex loans.
Advising a fund in relation to an investment in Deutsche Bank's U.S.$487,500,000 Floating Rate Notes Due 2027 Credit Linked to "CRAFT 2018-1" Replenishable Loan Portfolio.
Advising a fund on an investment in notes issued by Nansa CLO (2018-1) Designated Activity Company as part of a synthetic securitisation arranged by Banco Santander, S.A.
Acting for EIF in connection with a financial guarantee and EIB in connection with a retrocession agreement in connection with certain synthetic securitisations.
Advising EIF in relation to the granting of a financial guarantee to a Spanish bank for the purposes of obtaining regulatory capital relief on a portfolio of SME loans.
Acting for CACIB as arranger on a synthetic securitisation of equity bridge facilities.

Islamic finance:

Representing a major European bank on its entry into bespoke Eyjab / Qubool Islamic FX documentation with a Saudi based entity.
Assisting a major European bank iwith the development of an Islamic stock lending master agreement.
Representing a major European bank on a Sharia-compliant repo structure.
Acting for a Saudi bank on its entry into bespoke Eyjab / Qubool Islamic profit rate swap documentation.
Advising several Saudi banks on the establishment of a Cayman-based derivatives trading vehicle SPV and negotiation of Shariah-compliant derivatives and variation margin documentation ahead of the global variation margin exchange start date of March 1, 2017.
Comprehensive review of Islamic derivative documentation for Dubai office of French bank.
Advising certain hedging banks on the US$1.3bn refinancing of the Emirates Steel Industries (ESI) project in Abu Dhabi, United Arab Emirates. The financing was provided by a group of 19 international, regional and UAE commercial banks, split into conventional and Islamic facilities. It was principally applied to refinance the existing US$1.1bn project financing provided to ESI for the expansion of its steel production facility in Abu Dhabi. Hedging arrangements involved both conventional and Islamic arrangements, with the Islamic arrangements documented under a Master Wakala agreement.

Credit derivatives:
Advising on various issuances of credit-linked notes issued under various note programmes and programme updates for CACIB, SG, Unicredit and Morgan Stanley.
Acting for Credit Suisse on CDS and CLN triggering and settlement with respect to a potential quasi-sovereign credit event.
Assisting funds clients with CDS (in connection with credit events, succession events and deliverability analyses).
Representing BNP Paribas on various ISDA Credit Derivatives Determinations Committees.
Advice and analysis to BNP Paribas flow Credit Trading desk relating to restructurings, government intervention credit events and determinations as to Relevant Obligations for the purpose of Succession Events.

Equity derivatives and margin loans:
Advising a Russian bank on a forward transaction relating to GDRs.
Advising a Russian bank on a bespoke financing using a TRS over shares.
Advising an Indonesian company in relation to several bespoke equity derivatives.
Representing a major US bank on a structured call option as part of a financing to a Turkish corporate.
Advising SG on various retail equity-linked note issuances.
Advising Aabar on a collar financing and a margin loan.
Reviewing a Russian bank's standard form equity derivatives documentation.
Representing a Russian bank as lender and hedge provider on a margin-loan facility collateralised by shares and containing an embedded FX swap mechanism.
Advising an Abu Dhabi investment fund on a margin loan collateralised by shares.

Structured note programmes:
Drafting a secured note programme for a US bank covering fixed-rate and floating-rate, index-linked, equity-linked, bond-linked and commodity-linked notes.
Drafting a template pricing supplement for a LatAm bank for use with credit-index linked notes.
Drafting a credit-linked note programme for Unicredit.

Commodities:
Advising a major bank on an offtake prepayment agreement with a South African coal miner documented under bespoke ISDA and SCoTA terms and on-sale arrangements with a supplier.

Finance-linked swaps:
Representing Wind Tre S.p.A. on putting in place hedging interest rate and cross-currency arrangements with 17 hedging banks for its €7.3bn issuance of high-yield senior secured notes, in a combination of euro-denominated fixed and floating rate notes and dollar-denominated fixed-rate notes, issued pursuant to Rule 144A and Regulation S under the Securities Act, and on a new €3.4bn senior facilities agreement consisting of a €3bn amortizing term loan and a €400m revolving credit facility.
Advising BAML as hedging bank in numerous finance-linked hedging transactions.
Advising the hedging banks on the US$2.1bn financing of the Riyadh PP11 greenfield gas-fired independent power project in the Kingdom of Saudi Arabia.
Advising the hedging banks on the US$1bn financing of the Zayed University PPP project in Abu Dhabi (the deal was awarded Middle Eastern PPP Deal of the Year 2009 by Project Finance International and Middle East PPP Deal of the Year 2009 by Project Finance Magazine).
Advising hedging banks, including Banque Saudi Fransi, Calyon, Standard Bank plc and others,on the refinancing of a US$2.6bn murabaha financing facility with respect to Zain's acquisition of the third GSM license in Saudi Arabia.
Advising the borrower on an interest rate hedging by Alpha Trains Luxembourg No. 2 S.à r.l. relating to the financing of a commercial secured debt facility provided by a consortium of lenders. The financing was entered into for the acquisition of 202 rolling stock assets from The Royal Bank of Scotland PLC (RBS) in a combined asset and share sale transaction.
Derivatives regulatory, advisory and disputes:
Representing a German bank on the negotiation of documentation with LCH.Clearnet in order to use its clearing service.
Advice on obligations under EMIR, LCH Rulebook and MiFID II.
Advising a commodities brokerage on the ancillary activity exemption from FCA regulation under MiFID II.
Successfully representing a Hong Kong-based fund in a dispute arising under the terms of a GMRA.
Advising funds clients on CDS (in connection with credit events, succession events and deliverability analyses).
Advising on derivatives-based financing structures in the context of the "break-even rules" (Articles 58 - 64) in UEFA's Club Licensing and Financial Fair Play Regulations.
Publications
Non-Payment Insurance: a Regulatory Capital Solution, Journal of International Finance and Banking Law, May edition 2018
---