---
New Dutch whistleblowing law needs to offer more protection for whistleblowers
Mondial | Couverture médiatique | December 3, 2015
Maartje Govaert, a partner and employment lawyer in the Amsterdam office of global law firm Norton Rose Fulbright, argues that a new Dutch whistleblowing law offers inadequate protection for whistleblowers and as such will most likely not result in more disclosures.
On July 2, 2015, the legislative proposal "House for Whistleblowers" was adopted by the Lower House in the Netherlands. Besides providing for a prohibition against any form of detriment against a whistleblower as a consequence of making a protected disclosure, it obliges companies with 50 or more employees to have a procedure in place to specifically address whistleblowing. The proposal introduces an independent and impartial governmental institution that investigates wrongdoing and assists employees in disclosure proceedings: the House for Whistleblowers. If the Senate adopts the Bill, the law will come into force in April 2016.
In her contribution to the recently published book "Whistleblowers in perspective", Maartje argues that important lessons can be learned from the UK approach to whistleblowing pursuant to the UK Public Interest Disclosure Act 1998. For example, UK law repealed the requirement that whistleblowers must be acting in good faith to receive protection under the law in 2013. The focus should be on the message rather than the messenger. Maartje argues that Dutch law should adopt a similar approach. Furthermore, the burden of proof in Dutch whistleblowing cases should also be more closely aligned to that in UK law.
Maartje Govaert commented:
"Companies often ask how whistleblowers can be encouraged to report wrongdoing internally. Ensuring adequate protection for whistleblowers, the option to report anonymously, and a culture of open reporting will all help whistleblowers to come forward – the tone needs to be set from the top. In advance of the new legislation taking effect in 2016, employers need to prepare now to ensure that they have established internal reporting schemes in place."
For further information please contact:
Judith Roelofs, Business Development Manager
Tel: +31 20 432 9305
judith.roelofs@nortonrosefulbright.com
Notes for editors:
Norton Rose Fulbright
Norton Rose Fulbright is a global law firm. We provide the world's preeminent corporations and financial institutions with a full business law service. We have more than 3800 lawyers and other legal staff based in more than 50 cities across Europe, the United States, Canada, Latin America, Asia, Australia, Africa, the Middle East and Central Asia.
Recognized for our industry focus, we are strong across all the key industry sectors: financial institutions; energy; infrastructure, mining and commodities; transport; technology and innovation; and life sciences and healthcare.
Wherever we are, we operate in accordance with our global business principles of quality, unity and integrity. We aim to provide the highest possible standard of legal service in each of our offices and to maintain that level of quality at every point of contact.
For more information about Norton Rose Fulbright, see nortonrosefulbright.com/legal-notices.
Personne-ressource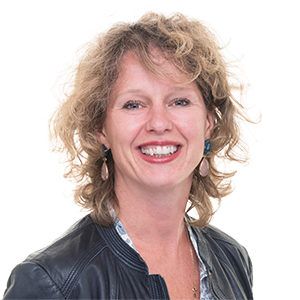 Global Head of Employment and Labor