---
Norton Rose Fulbright benoemt Maartje Govaert tot Global Head of Employment and Labour
Global | Press release - People | mei 2021
Norton Rose Fulbright's Global Chief Executive Gerry Pecht kondigt vandaag de benoeming aan van Maartje Govaert tot Global Head of Employment and Labour. Maartje's benoeming gaat in op 22 juni 2021.
Maartje is gevestigd in Amsterdam en gaat leiding geven aan de 300 advocaten tellende wereldwijde Employment and Labour groep. Ze heeft ruime ervaring in het adviseren over internationale arbeidsrechtelijke kwesties, onder meer op het gebied van internationale overnames en ESG (met betrekking tot herstructureringen, reorganisaties en outsourcing projecten). Ze heeft een bewezen trackrecord in het onderhandelen met ondernemingsraden en vakbonden over secundaire arbeidsvoorwaarden.
Als arbeidsrechtadvocaat en erkend pensioenrechtadvocaat adviseert Maartje regelmatig raden van bestuur over corporate governance en beloningsvraagstukken (waaronder pensioenen), bestuursbenoemingen en de beëindiging van dienstverbanden. Zij heeft ervaring in het adviseren over zeer gevoelige arbeidskwesties, waaronder interne onderzoeken (inclusief klokkenluiden), intimidatie en discriminatie, diversiteit en inclusie, gezondheid en veiligheid, en GDPR. Ze procedeert vaak in grote zaken.
Maartje adviseert multinationals in diverse sectoren, waaronder consumentenmarkten, life sciences, technologie (waaronder de platformeconomie), energie en financiële instellingen.
Gerry Pecht, Norton Rose Fulbright's Global Chief Executive:
"Maartje is een toonaangevend arbeidsrechtadvocaat en een uitstekende teamleider. Ik heb er alle vertrouwen in dat zij in deze rol van grote waarde zal zijn voor cliënten en collega's. Amsterdam is een Europese hub voor veel multinationals, waar Maartje een schat aan internationale ervaring heeft opgedaan op het gebied van arbeidsrecht, waardoor ze bij uitstek geschikt is om onze wereldwijde groep te leiden."
Maartje Govaert, Global Head of Employment and Labour:
"Mede door de pandemie ondergaat de werkplek een snelle transformatie, waarbij veel rechtsgebieden te maken hebben met gemeenschappelijke uitdagingen op het gebied van werkgelegenheid en arbeid. Ik kijk ernaar uit om mijn ervaring in het adviseren van cliënten over internationale arbeids- en werkgelegenheidskwesties te delen met mijn collega's wereldwijd."
Maartje is een zeer gewaardeerd Chambers Europe-advocaat en is Advocaat gekwalificeerd in Nederland. Ze is lid van de Vereniging Arbeidsrecht Advocaten Nederland (VAAN), de European Employment Lawyers Association, de Vereniging van Pensioenjuristen en de Vereniging Corporate Litigation.
Maartje was voorheen Head of Employment and Labour in Europe, Middle East and Asia en volgt de in Toronto gevestigde Richard Charney op, die na meer dan 10 jaar als Global Head of Employment and Labour terugtreedt.
De benoeming van Maartje tot Global Head of Employment and Labour is de meest recente in een reeks van benoemingen van praktijkhoofden wereldwijd. Vorige maand benoemde het kantoor Ayşe Yüksel Mahfoud tot Global Head of Corporate, M&A and Securities en Nick Grandage tot Global Head of Banking and Finance.
For further information please contact:
Contacts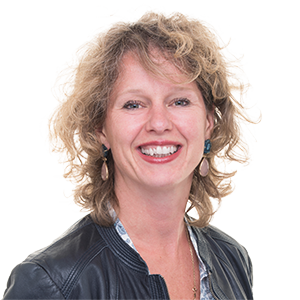 Head of Employment and Labour, Europe, Middle East and Asia; Partner