Marc Waha
Foreign Legal Consultant
Norton Rose Fulbright Hong Kong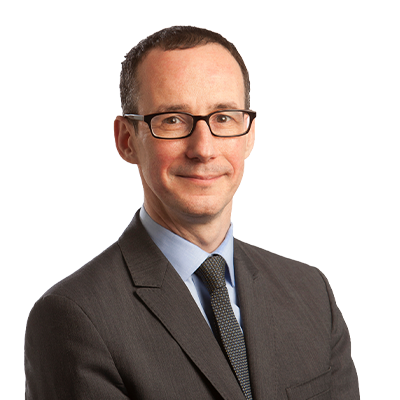 Marc Waha
vCard
---
Related services and key industries
Related services
Key industry sectors
---
Biography
Marc Waha is an antitrust, competition and regulatory lawyer, based in our Hong Kong and Tokyo offices. He also spends a considerable amount of time in Europe, representing Asian clients before competition authorities.
Marc advises international companies on emerging antitrust regimes in East Asia, and Asian companies on global competition compliance issues, multi-jurisdictional merger filings and international cartel investigations, particularly in Europe and Asia. For more than 20 years he has represented clients active in various industrial sectors, including advertising, life sciences, property, infrastructure, television broadcasting, transport and logistics, software and online services, telecommunications services and equipment, financial services, petrochemicals, mining, metals, oil and gas, food and other consumer goods. His merger experience includes multijurisdictional filings (including for conditional approvals in China) for multi-billion dollar transactions in diverse sectors including life sciences, financial services, energy, petrochemicals, metals, transport and food. His cartel work experience spans the air transport, automotive, food, elevator, beverage, IT, plasterboard, and chemicals industries. He has also worked on a number of competition matters in Europe and Asia involving alleged abuses of dominant position, cartel-like behaviour and state aid, assisting defendants involved in multijurisdictional litigation and representing defendants before the European and national authorities as well as before the General Court of the EU. In Hong Kong, Marc and our competition team assisted a television broadcaster in relation to the leading competition law case (Television Broadcasts Limited v Communications Authority [2016]) and are involved in the first court case brought by the Competition Commission under the Competition Ordinance. In Tokyo, he and our team mainly assist large conglomerates regarding foreign M&A and industrial companies in foreign cartel investigations.
Marc is the author of the Hong Kong Competition Law Handbook (Butterworths, 2015). He and the Norton Rose Fulbright team have been involved in training programmes for Asian competition authorities. Marc was described in the European Legal 500 as follows: "clients praise Marc Waha as a 'business-minded, straight-to-the-point and brilliant lawyer'". The IFLR Guide to leading lawyers notes that "clients have high praise for the team's capabilities" and that Marc is "an incredibly strong academic and a very good lawyer"; "[o]f all the firms, he is the one partner that people recognise the most". Several other guides rank our Asia Competition Team as a top tier competition practice and Marc as a leading lawyer, including Chambers & Partners (where Marc features in the Global Guide for his "high reputation for his merger control clearance work" as well as in the Asia-Pacific Guide, where he has been ranked #1 for competition law in China for several years), Euromoney's Guide to the World's Leading Competition and Antitrust Lawyers, International Law Office's Client Choice Awards, PLC's Which Lawyer?, Asialaw's Leading Lawyers and The International Who's Who of Competition Lawyers & Economists.
---
Admissions
Attorney at Law, admitted in New York
Avocat, qualified in Belgium
Publications
Recent publications and presentations include the following. A full list is available upon request.
Hong Kong Competition Law Handbook (second edition), Butterworths Lexis-Nexis, [expected December 2018]
Approaching leniency procedures in the EU, Prepared remarks before the 7th Annual Competition Law and Regulatory Global Forum, Hong Kong (July 2018)
Competition law and policy in the internet economy, panel chair, Global Competition Review's Antitrust Law Leaders' Forum 2018, Singapore (March 2018)
Diversity of merger control in Asia, Prepared remarks before the Association des Praticiens du Droit de la Concurrence, Paris, France (September 2017)
Japanese companies selling abroad: common competition law issues, Prepared remarks before the 4th Annual Competition Law Summit, Tokyo, Japan (September 2017)
Hong Kong merger control, in The Merger Control Review (LBR, August 2017) [co-authored with Pearl Yeung and Sophie Chen]
Competition law and telecommunications: key regulatory challenges, discussant, Chinese University of Hong Kong, Hong Kong (March 2017)
Technological change and market definition in the decisional practice of Asian competition authorities, Prepared remarks before the 12th Asia Competition Forum Conference, Hong Kong, China (December 2016)
The Competition Ordinance and the Insurance Industry: what can be learned from the application for a block exemption by the shipping industry, panel chair, Hong Kong Insurance Law Association, Hong Kong (October 2016)
Competition law in the air transport industry: Hong Kong and greater China, IATA Legal Forum, Hong Kong (October 2016) [jointly with Pearl Yeung]
Hong Kong merger control, in The Merger Control Review (LBR, August 2016) [co-authored with Pearl Yeung and Sophie Chen]
China Annual Global Competition Law Forum, conference chair, Kluwer annual conference, Shanghai (July 2016)
Hong Kong Competition Law Handbook (first edition), Butterworths Lexis-Nexis, December 2015
Transparency and the need for secrecy in competition law investigations, Prepared remarks before the 11th Asia Competition Forum Conference, Hong Kong, China (December 2015)
Asia, the new antitrust frontier, panel chair, Global Competition Review's Live 7th Annual Brussels conference, Brussels (November 2015)
Responding to EU cartel investigations: the Asian experience, Prepared remarks before the conference on Fighting Cartels under the Hong Kong Competition Ordinance: Lessons from the European Union, Chinese University of Hong Kong, Hong Kong, China (March 2015)
IFLR Global Merger Control Survey, editor, March 2015 [co-authored with Ian Giles]
Cartels in Asia, panel chair, Global Competition Review's Antitrust Law Leaders' Forum 2015, Singapore (March 2015)
MOFCOM simple cases: the first six months, Competition Policy International, February 2015 issue
---
Knowledge
Publication | November 2017
Publication | July 2017
Publication | June 2017
Publication | May 2017