---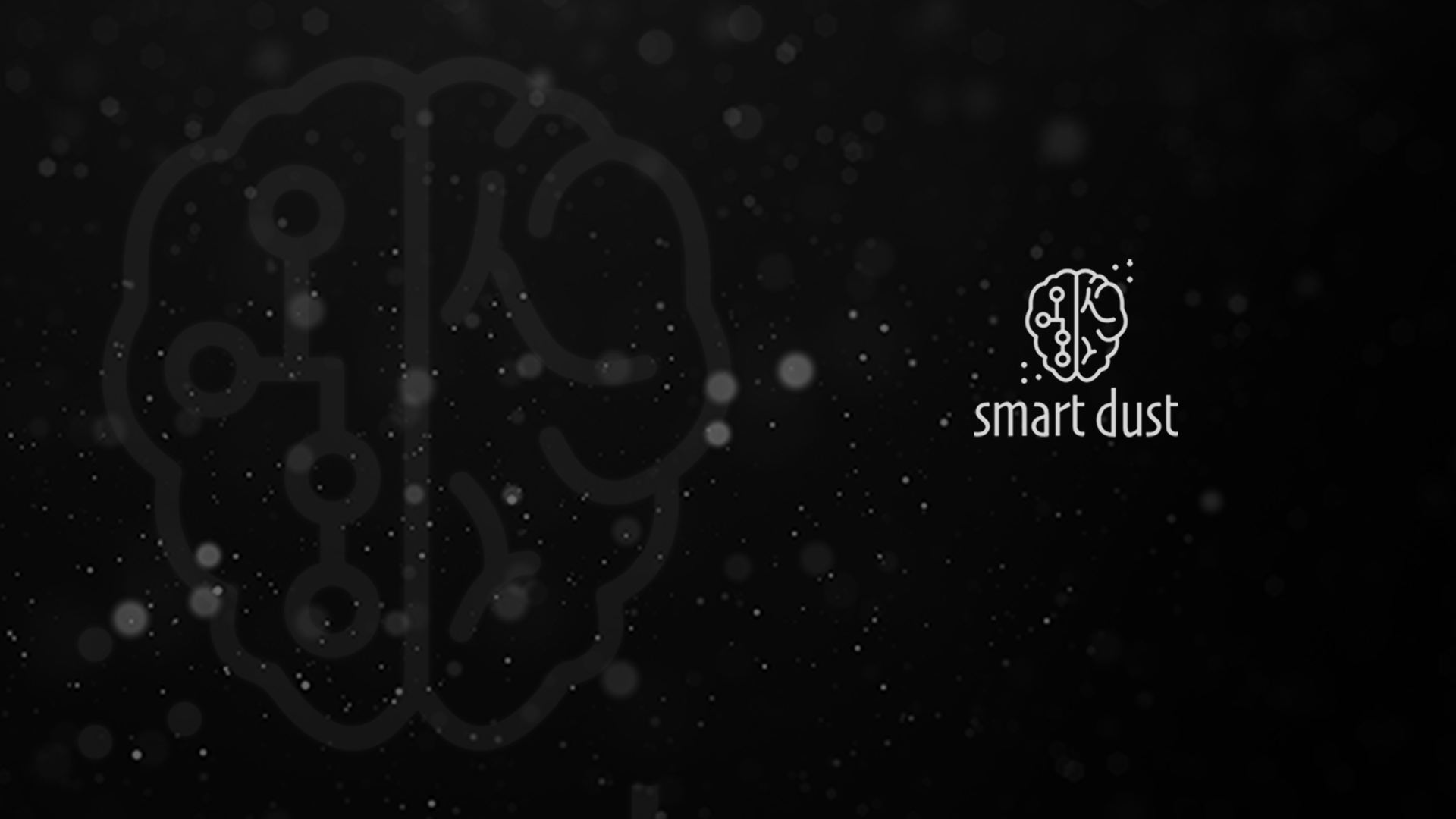 Smart Dust Podcast
Legal insight on what's trending in the world of technology, data and innovation
Publication | New episode released on June 5
Want legal insight on what's trending in the world of technology, data and innovation? The Smart Dust podcast is for you.

Hosted by our Global Head of Technology and Innovation Nick Abrahams and Douglas Nicol, a partner at The Works, Smart Dust provides brain-expanding ideas and perspectives that can be applied to your daily and professional lives.
How to listen
You can find Smart Dust on Apple Podcasts, Spotify, and Stitcher.
Episode guide
Episode 19: Paul X McCarthy on Australia's promising startup landscape and how technology has rewritten the laws of economics
On this episode, we talk to Paul X McCarthy, a technology consultant, speaker, author and more. We discuss one of Paul's greatest passions: the Australian startup sphere. He explains his particular interest in the next generation of computational linguistics, and the emergence of conversational artificial intelligence.
Date published: Sep 3, 2019 | 37 min
Episode 18:The Future of Tech Trends and AI with Amy Webb
Amy Webb, a quantitative futurist, author and professor at the Stern School of Business at New York University, explains the importance of strategic forecasting and provides insight into the 4 characteristics generally shared by tech trends.

Date published: Aug 20, 2019 | 41 min
Episode 17: The future of robots with Osaka University's Dr Hiroshi Ishiguro & Furhat Robotics' Chief Scientist Gabriel Skantze
We're talking to two robotics leaders from opposite ends of the globe, who are both pioneering the race to create 'human-like' robotics. First up is Dr. Hiroshi Ishiguro who has dedicated his life's work to create a robot that will be indistinguishable from that of a human and will eventually past the 'Turing Test'. We also unpack the future of sociable robotics with Gabriel Skantze who was the lead scientist and engineer on Furhat, the world's most 'sociable' robot, who communicates just like us humans by listening, speaking and sharing emotions.
Date published: Jul 22, 2019 | 38 min
Episode 16: AI Conversation Design with Wally Brill
Google's Wally Brill, a global expert in conversation design, joins the podcast. Australia per capita is one of the fastest growing smart speaker markets in the world and this means our relationship with computing is changing.

Date published: June 5, 2019 | 29 min
Episode 15: China's most influential Martech executive, Bessie Lee on the 'AI revolution in China', TikTok and data privacy
One of China's most influential executives, Bessie Lee, joins the podcast. Lee is Founder of Withinlink, a China-based startup incubator focused on MarTech. Lee was CEO of WPP China and at SXSW was one of the few speakers who got an 'encore' performance.
Date published: May 28, 2019 | 23 min
Episode 14: Microsoft's Mike Pell on smart information & data, plus blowing up the HCD status quo
This week we welcome Microsoft Garage's Envisoneer and Design Lead, Mike Pell. We discuss everything from ditching the over-complicated '36-step' human centred design process, forgoing the faceless word of 'user', to how information will evolve from dead pixels on a page to a new way to learn, be inspired and informed by data.
Date published: May 3, 2019 | 23 min
Episode 13: Neuroscientist Heather Berlin on Creative Flow, Brain Implants and Rappers
We're delving in the brain of Heather Berlin; cognitive neuroscientist, assistant clinical professor of psychiatry at Mount Sinai School of Medicine in New York. We explore the world of neuroscience, debunk the myths of the left brain/right brain theory, explore how we dream and learn the secret science behind the creative 'flow' and along the way, Heather also shares her neuroscience experiments conducted on her husband, rapper Baba Brinkman.
Date published: April 17, 2019 | 32 min
Episode 12: The state of self-driving cars with Alex Horwitz and Eddie Alterman from Autonomy
We talk about the technological advancement pinned to change the world – autonomous vehicles. With Director Alex Horwitz and Executive Producer Eddie Alterman from the first documentary on self-driving cars, Autonomy (produced by Malcolm Gladwell), we explore the big questions. From how humans relate to and react to advancements in technology, to the conundrum that comes with the name 'Autonomy'; is it us who are autonomous or the vehicle itself? We explore the full spectrum of questions this technology left us with.
Date published: March 29, 2019 | 23 min
In the studio (L to R): Douglas Nicol, The Works; Alex Horwitz, 'Autonomy'; Eddie Alterman, 'Autonomy'; Nick Abrahams, Norton Rose Fulbright
Episode 11: SXSW Special: 10 days of ideas and 6 top tech trends
We're going live from Austin, Texas with a special South by South West feature! SXSW is a worldwide celebration of what happens when creative ideas and technology merge; and with 75,000 people in attendance and 5,000 speakers from just the interactive section alone, it's big. So, we've condensed 10-days of innovative ideas into 6 of the biggest trends. From the new buzzwords of Techlash and XR to creating empathy in a world of technology (we even talk to one of the most advanced robots in the world).
Date published: March 14, 2019 | 33 min
Episode 10: China: the social credit system, extraordinary start-ups and TikTok
When we talk about innovation we often immediately turn to the US and the UK – overlooking the second largest economy in the world. So, this week we discuss the hottest topics in China's technology industry - and as the world's leader in Artificial Intelligence, there is a lot happening.
Date published: March 13, 2019 | 30 min
Episode 9: Inside the world of CES
This month we go deep inside CES Las Vegas – the home of ground-breaking and often wacky innovations in the consumer electronics space. As emerging startups are unveiled, we discuss which may actually go the distance, and ponder a big question – will AR glasses really destroy the future of our beloved smartphones?
Date published: February 11, 2019 | 33 min
Episode 8: The future of transport, biohacking and start ups disrupting Australia
We're exploring the curious world of biohacking, from the 10,000 people in the world who currently have a chip implanted to the Lovetron 9000. We delve into the extraordinary start-ups currently disrupting Australia, everything from mattresses to a Conor McGregor endorsed teeth whitening kit. And finally, what does the future of transport look like? Is it going to look like The Jetsons more every day with Uber Elevate planning to launch in 2020, or is it all down to the humble bicycle?
Date published: December 21, 2018 | 31 min
Episode 7: The peak of content, 5G & Elon Musk
5G is set to take effect, doubling our download speed and saving our battery life. But what does this mean for automotive, healthcare and of course, the NBN? Have we reached peak content? And finally, what is happening with Elon Musk?
Date published: November 23, 2018 | 30 min
Episode 6: The magic of quantum computing
The race to be the leader in Quantum Computing is in full-force – something that has been described as the 'space race' of our time. This month on Smart Dust, we explore what is Quantum computing.
Date published: October 8, 2018 | 38 min
Episode 5: Facebook's share plunge, ransom hackers & the solar t-shirt
We question the future of social media as more than $119 billion is wiped off Facebook's market value in just one day, the deep dark web of 16-year-old ransom hackers, and three innovative projects that will create more inclusive cities.
Date published: August 14, 2018 | 24 min
Episode 4: The future of work
The technological revolution that is well underway. With 55% of jobs set to be disrupted in the next 20 years, is your job safe from the inevitable AI takeover?
Date published: July 16, 2018 | 23 min
Episode 3: Esports, synthetic voice & smart cities
Nick and Douglas talk eSports, the global gaming competition projected to be worth $3 billion, synthetic voice, and smart cities.
Date published: June 25, 2018 | 21 min
Episode 2: GDPR, traditional retailers, emotional AI & robot love
Episode two of the Smart Dust Podcast discusses the latest on the GDPR, traditional retailers, emotional AI and robot love and more.
Date published: May 18, 2018 | 32 min
Episode 1: Faceprints, autonomous vehicles, cryptocurrencies
In the first episode of the Smart Dust Podcast, Nick and Douglas discuss autonomous vehicles; how cryptocurrencies are changing business, and more.
Date published: April 16, 2018 | 24 min
---
About the hosts
Nick Abrahams is the Global Head of Technology & Innovation at Norton Rose Fulbright. Nick co-created the world's first AI-enabled privacy chatbot (built on IBM Watson) and co-founded Australia's leading online legal service, LawPath. He is on the board of ASX300 global software company, Integrated Research as well as being on the boards of the Garvan Foundation (leaders in genomic medicine), the Vodafone Foundation and the Institute for Economics & Peace. He wrote the Kindle Business #1 book Digital Disruption in Australia.

Douglas Nicol is a Partner at The Works, currently B&T CX and Brand and Agency of the Year and part of the RXP Services group – an 800-person strong Australian ASX listed digital transformation business. Douglas is a data geek and loves to combine data insights and ideas to solve client problems.
---