---
Case notes
Global | Publication | December 2015
Will the Texas Supreme Court overturn Vail?
In a move that could clarify Texas bad faith law, the Fifth Circuit has asked the Supreme Court of Texas to decide whether a claim under Chapter 541 of the Texas Insurance Code against an insurer for wrongfully withholding policy benefits or engaging in unfair settlement practices must show damages beyond the denied benefits. Because a claim under Chapter 541 allows for treble damages under certain circumstances, and Texas courts have not uniformly addressed the issue, a clarifying answer from Texas' high court could have significant ramifications for both insurers and policyholders.
The Fifth Circuit's certified question arose as a consequence of a coverage dispute between Cameron International Corporation and Liberty Insurance Underwriters, Inc. in the In re: Deepwater Horizon litigation. See In re Deepwater Horizon, No. 114-31321, 2015 WL 7421978, at *1 (5th Cir. Nov. 19, 2015). As part of the underlying suit concerning the blowout preventer, Cameron entered into a settlement with BP in which BP agreed to indemnify Cameron in exchange for $250 million and Cameron's insurers waiving their subrogation rights against Transocean. Liberty objected and refused to tender its $50 million policy limit towards the settlement, arguing that the policy's 'Other Insurance' clause provided that Liberty's obligation to pay under the policy was not triggered until Cameron exhausted its indemnification remedies against Transocean.
Cameron ultimately sued Liberty for breach of contract and violations of the Texas Insurance Code. The Fifth Circuit affirmed the district court's grant of summary judgment on Cameron's breach of contract claim, holding that the 'Other Insurance' clause did not require Cameron to 'exhaustively litigate other potential sources of coverage before Liberty's payment obligation [was] triggered.' In re Deepwater Horizon, 2015 WL 7421978, at *4. However, the panel declined to rule on Cameron's claim under Chapter 541 of the Texas Insurance Code, on which the district court had granted summary judgment in favour of Liberty. The district court had relied on Great American Insurance Co. v AFS/IBEX Financial Services, Inc., in which the Fifth Circuit stated that its case law required a claim under Chapter 541 to assert a separate injury beyond the denial of insurance proceeds. 612 F.3d 800, 808 & n. 1 (5th Cir. 2010) (citing Parkans Int'l LLC v.Zurich Ins. Co., 299 F.3d 514, 519 (5th Cir. 2002)).
On appeal, Cameron argued the district court's ruling and Great American were wrongly decided because the Supreme Court of Texas had held in an earlier decision, Vail v Texas Farm Bureau Mutual Insurance Company, that a policyholder who proves a claim for unfair settlement practices need only show a denial of policy benefits to establish injury. In re Deepwater Horizon, 2015 WL 7421978, at *6 (citing Vail v Texas Farm Bureau Mutual Insurance Co., 754 S.W.2d 129, 136 (Tex. 1988) ('We hold that an insurer's unfair refusal to pay the insured's claim causes damages as a matter of law in at least the amount of the policy benefits wrongfully withheld.')).
But the In re Deepwater Horizon panel found recent decisions from the Supreme Court of Texas and intermediate appellate courts had not been entirely consistent about the continued vitality of Vail, and therefore the parties' argument raised an important question of Texas law. Thus, the panel certified a question to the Supreme Court of Texas to determine whether Vail remains good law and whether a claim under Chapter 541 must allege and prove an injury independent of denied policy benefits. Vail was the Texas decision that allowed a private cause of action for Insurance Code violations. Many commentators have criticised the decision and its progeny. This case may offer an opportunity for the Texas Supreme Court to either overrule Vail, or limit its holding.
Of course, the Supreme Court of Texas may ultimately decline to answer the Fifth Circuit's question. See Tex. R. App. P. 58.1 ('The Supreme Court may decline to answer the questions certified to it.'). But if the Court accepts its decision will clarify the type of injury an insured must allege and prove under Chapter 541 and may forever abrogate Vail, with potentially significant consequences for insurance disputes in Texas.
United Kingdom Supreme Court restates penalty rule
The United Kingdom Supreme Court has handed down its decision in the consolidated appeals of El Makdessi and ParkingEye (Cavendish Square Holding BV v El Makdessi and ParkingEye Ltd v Beavis [2015] UKSC 67). The Court unanimously allowed the appeal in El Makdessi, holding that the relevant contractual clauses did not engage the rule against penalties and, therefore, were not unenforceable penalties. By a majority decision (Lord Toulson dissenting), the Court dismissed the appeal in ParkingEye, holding that, although the penalty rule applied to the parking charge, the charge was not an unenforceable penalty nor in breach of the Unfair Terms in Consumer Contracts Regulations 1999 (UTCCR 1999).
The decision confirms that the tests established by Lord Dunedin in Dunlop Pneumatic Tyre Co Ltd v New Garage and Motor Co Ltd [1915] AC 79 (which essentially distinguished between a genuine pre-estimate of loss on the one hand, and a penalty on the other) may not apply to every case where the law on penalties is engaged. These tests continue to be of greatest relevance when construing straightforward liquidated damages clauses, but are not necessarily helpful in more complex cases where a broader test is justified, namely, where the innocent party's interest in performance extends beyond the prospect of financial compensation for the breach.
The outcome of the Supreme Court judgment is that, when considering whether a clause in a contract is a penalty, it will be necessary to determine the nature and extent of the innocent party's legitimate interest in the performance of the relevant obligation. The Court in considering whether a clause is a penalty must therefore ask whether there is a justification for the clause and whether, in the particular circumstances, the clause is nevertheless unconscionable or extravagant. Of course, in a negotiated contract between parties of equal bargaining power it is presumed that the parties themselves are the best judges of what is a legitimate consequence of breach. Accordingly, because the penalty rule is an interference with freedom of contract, the focus should be on whether the clause is unconscionable or extravagant, and not on whether it is a genuine pre-estimate of loss. From this, it follows that it is possible in principle for a clause to be commercially justified and not a penalty, while at the same time being a deterrent for breach.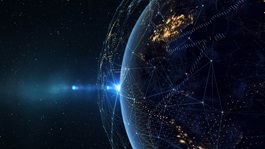 Publication
Who is going to clean up all this space junk?
The low Earth orbit (LEO) is becoming increasingly congested with human-made space debris. This poses potentially disastrous consequences for the sustainability and future exploration of space. Establishing an effective regulatory regime is paramount.
Publication
Out of sight but not out of mind: Why boards should be thinking about cyber insurance, including in the supply chain
A number of high profile data breaches affecting Australian organisations, together with a number of class actions launched as a result, have served as a wake-up call for the Australian business community.