---
Financial Services monthly wrap up – February 2019
Australia | Publication | February 2019
The long awaited final report of the Royal Commission into Misconduct in the Banking, Superannuation and Financial Services Industry was released on 4 February 2019. Since the report's release there have been many responses published including from APRA and ASIC as well as exposure drafts from Treasury of legislation aimed at implementing certain recommendations of the report.

ASIC will shortly be able to pursue harsher civil penalties and criminal sanctions against companies and their officers who have breached corporate financial services law after the passing of The Treasury Laws Amendment (Strengthening Corporate and Financial Sector Penalties) Bill 2018.

New whistleblowing legislation has passed the parliament and will require certain Australian businesses to have a whistleblower policy. The expanded regime will commence on 1 July 2019.

A reminder to businesses that AUSTRAC annual compliance reports are due by 31 March 2019.

More information on these developments, as well as other industry news, can be found below.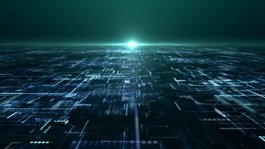 Publication
The new horizontal guidelines: information exchange
On 1 March 2022, the European Commission ("EC") published for consultation two draft revised horizontal block exemption regulations ("HBERs") on research and development ("R&D") and specialisation agreements, as well as draft revised guidelines on horizontal cooperation ("the Guidelines"). The updated EC regulations and Guidelines are expected to enter into force on 1 January 2023.