---
Workplace sexual harassment
Australia | Publication | March 2021
#MeToo was a defining global zeitgeist exposing sexual harassment in the workplace. Fast-forward three years and many Australian workplaces still appear to be struggling to implement and enforce meaningful policies and processes to prevent or reduce the risk of abuses of power and inappropriate behaviour towards staff, particularly women.
Recent and widely publicised incidents of workplace sexual harassment have yet again reinforced the absolute necessity for a cultural shift within organisations. The profound impact of sexual harassment on the employee personally, the staff's wellbeing and safety more broadly, and the organisations' reputation and bottom-line, firmly establish the need for change.
In this this series, we consider how the traditional approach to the mitigation and management of workplace sexual harassment, relationships and gender inequality needs to be disrupted and tackled through a multifaceted lens.
Related content
List of pages
Additional resources
List of pages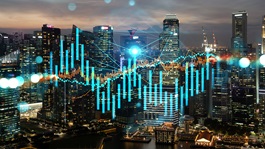 Publication
Australian private M&A deal trends report 2021 edition
Our 2021 report closely analyses 94 completed private M&A transactions that Norton Rose Fulbright Australia has acted on during the calendar year and is intended to provide an empirical benchmark of Australian market practice for key private M&A negotiation points.