---
Non-conforming building products: what are the risks for your business?
Global | Publication | September 28, 2017
The risks associated with non-conforming and/or non-compliant building products in existing structures and future projects cannot be underestimated. While the media and public opinion demand higher standards of safety and transparency, regulators are seeking to improve oversight and compliance.
The interim recommendations of the Economics References Committee range from introducing a penalty system for public tenders to creating a statutory duty of care protection for end users in the residential strata sector. A major change is possible following the Senate Inquiry: liability may be spread across the entire supply chain, from producers to retailers and to builders, following the example set by Queensland.
Identifying key risks
The use of non-conforming building products (NCBPs) carries a variety of risks, ranging from financial losses to long-lasting reputational damage, regulatory investigations and potential litigation. There are many financial risks associated with the use of NCBPs. While fines and litigation costs are the most salient risks, each stakeholder in the construction supply chain is faced with different financial exposures.
Building owners and operators, for example, should consider the potential negative impact upon property prices following the discovery of NCBPs, while builders may need to have certain materials removed or replaced, and provision long-term liabilities in their profit calculations. For end owners and users another consideration will probably arise: insurers are already implementing risk management measures, with coverage becoming higher-priced and more difficult to obtain for high-risk buildings.
The legislative changes in Queensland's Building and Construction Legislation (Non-conforming Building Products—Chain of Responsibility and Other Matters) Amendment Act 2017 provide a glimpse into the risks of non-compliance which will arise in all States and Territories which follow suit. Not only have significant financial penalties been put in place, but executive officers of companies in the chain of responsibility may be personally proceeded against and convicted of an offence under the amended Queensland Building and Construction Commission Act 1991, even if the company has not been proceeded against itself.
Last but not least, reputational damage can be substantial, long-lasting and expensive to remedy. While improved crisis management, and the associated financial and time investment, was rated as the leading cost of reputational damage, long-term detriments include drops in stock prices and a prolonged negative impact on brand equity (source: Wharton, Corporate Strategies for managing Catastrophic Risks in the S&P 500 (preliminary study), 2013).

Contacts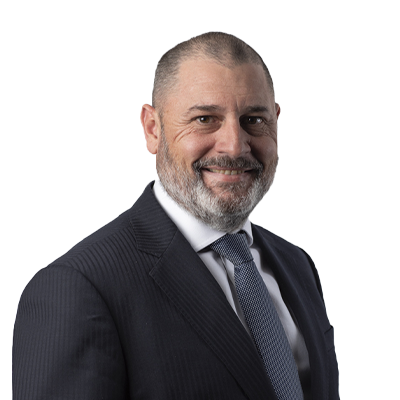 Head of Brisbane; Partner