---
Norton Rose Fulbright advises on Juncker Plan financing for windfarms in Greece
Global law firm Norton Rose Fulbright has advised Eurobank Ergasias and the European Investment Bank (EIB) in relation to the signing of a financing agreement with Terna Energy to help fund the development, construction and operation of three wind farms in Viotia, central Greece.
The EIB's loan benefits from the support of the EU budget guarantee under the European Fund for Strategic Investments (EFSI), the financial instrument of the Investment Plan for Europe.
A total of 18 turbines will be built, eight for one location and five for each of the other two, will be built. The windfarms, located in Dervenochoria and Tanagra in Viotia in central Greece, will connect to two existing substations through approximately 16.5 km of underground cabling. The projects will have a combined installed capacity of 48.6 MW.
Dimitris Assimakis, partner, Norton Rose Fulbright, comments:
"This transaction sees Greece take one more step towards achieving its renewable energy generation targets for 2020. It also demonstrates the significant benefits of the EFSI as a helpful tool to facilitate further investments in the Greek renewable sector which continues to face challenges and reduced activity compared with pre-crisis levels and the investment needs to reach EU targets."
The Norton Rose Fulbright team was led by Dimitris Assimakis who was assisted by senior associates Minas Kitsilis and Alexandros Pavlopoulos. The team also included partner Rob Marsh, senior associate Sarah Brogan and associate Melusi Dlamini in London; partner Vassilis Koroxenidis, of counsel Dimitris Rampos and senior associate Dimitra Giannoula in Athens; partner Dirk Trautmann and associate Johanna von Proff in Munich; and Stephane Braun and of counsel Cyril d' Herbes in Luxembourg.
The firm's energy team continues to advise on transactions at the forefront of the Greek market, having most recently assisted Alpha Bank on its non-recourse financing of a 33.3MW onshore wind power project in Viotia, and on the financing of the largest wind power project in Greece, on the uninhabited islet of Agios Georgios. This was also the first offshore grid connection for a wind project in Greece.
For further information please contact:
Meeta Vadher, Senior PR Manager
Tel: +44 (0)20 7444 3097; Mob: +44 (0)7595 886 276
meeta.vadher@nortonrosefulbright.com
Notes for editors
Norton Rose Fulbright
Norton Rose Fulbright is a global law firm. We provide the world's preeminent corporations and financial institutions with a full business law service. We have more than 4000 lawyers and other legal staff based in more than 50 cities across Europe, the United States, Canada, Latin America, Asia, Australia, Africa, the Middle East and Central Asia.
Recognized for our industry focus, we are strong across all the key industry sectors: financial institutions; energy; infrastructure, mining and commodities; transport; technology and innovation; and life sciences and healthcare. Through our global risk advisory group, we leverage our industry experience with our knowledge of legal, regulatory, compliance and governance issues to provide our clients with practical solutions to the legal and regulatory risks facing their businesses.
Wherever we are, we operate in accordance with our global business principles of quality, unity and integrity. We aim to provide the highest possible standard of legal service in each of our offices and to maintain that level of quality at every point of contact.
Norton Rose Fulbright Verein, a Swiss verein, helps coordinate the activities of Norton Rose Fulbright members but does not itself provide legal services to clients. Norton Rose Fulbright has offices in more than 50 cities worldwide, including London, Houston, New York, Toronto, Mexico City, Hong Kong, Sydney and Johannesburg. For more information, see nortonrosefulbright.com/legal-notices.
Contacts
Partner
Email
rob.marsh@nortonrosefulbright.com
Partner
Email
vassilis.koroxenidis@nortonrosefulbright.com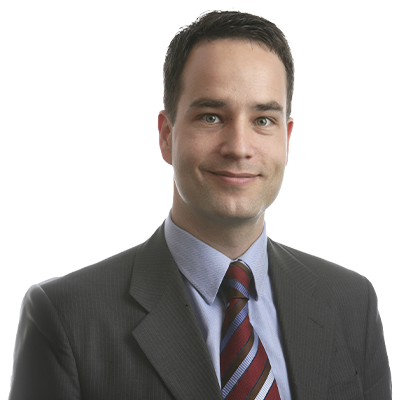 Partner
Email
dirk.trautmann@nortonrosefulbright.com