---
Business ethics and anti-corruption regulation and enforcement are becoming increasingly important for businesses. The standards have changed significantly throughout recent years and an ethical failure within a business could result in significant civil and criminal sanctions, and even the imprisonment of individuals.
Dutch companies have traditionally been very active in international trade and business, including in high-risk jurisdictions. This exposes Dutch companies to mayor bribery and corruption risks.
We advise corporates, financial institutions and senior executives on international business ethics and anti-corruption best practice. Considering wider developments in the legislative and corporate landscape, we provide our clients with advice in relation to internal and government-led investigations. A particular focus of our practice has been on the implementation of adequate procedures, and the broader issues of risk management and compliance.
With the support of our global business ethics and anti-corruption group, and through the constant exchange of know-how on developments across our global practice, we deliver timely and up-to-date domestic and international business ethics and anti-corruption advice.
Our areas of work include
Corporate investigations
Structuring and implementing appropriate compliance systems
Advising the board of directors and the supervisory board (also on strategic issues)
Representing clients in related investigations, and providing training to clients' employees
Corporate investigations on the proactive or reactive approach to risks and the protection of the client's reputation
Reviewing the value chain of companies with regard to risks and requirements specific to their international orientation
Implementing compliance standards, for instance in accordance with the provisions of the UK Bribery Act 2010
Developing and implementing efficient compliance programmes and generally agreed standards (code of conduct and other internal guidelines)
Evaluating regional and material compliance aspects in company transactions
Compliance due diligence reviews in preparation for acquisitions, financings and lease structures, joint ventures and commercial transactions (also relevant for private equity companies)
Legal compliance audits: reviews of compliance programmes with regard to principles of ethical and legally unobjectionable corporate and transaction management
Management training, including individually tailored workshops and training for employees
Preparation of tailor-made tool kits to prepare for a dawn raid by officials: Drafting of emergency plans, setting up of dawn raid support teams, organisation of trainings and practical exercises
Reviewing remuneration systems and their admissibility and compatibility with compliance guidelines, business ethics, and the company's specific mission statement
Measures for compensation of damage (forensic services: representation in court and settlement negotiations, representation of defendants in corruption trials).
Contact us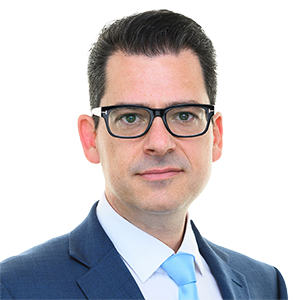 Head of Investigations, Amsterdam
Email
sharon.oded@nortonrosefulbright.com
Market recognition
Chambers Europe, Europe-wide: Projects and Energy
Chambers and Partners, 2023
Chambers Europe, Europe-wide: Projects and Energy
Chambers and Partners, 2023
Contacts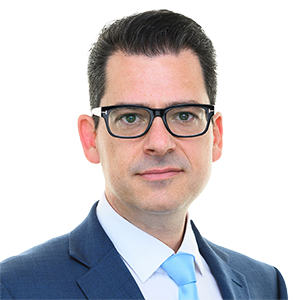 Head of Investigations, Amsterdam
Email
sharon.oded@nortonrosefulbright.com