---
The Financial List: Resolving financial markets disputes in London
Banking and finance disputes review
Global | Publication | November 2015
The Financial List should present an opportunity for London to build on its reputation as a pre-eminent global centre for the resolution of large financial disputes.
Litigation in England
Parties across the world regularly choose the English courts to resolve international disputes. English courts have a reputation for consistency, honesty, transparency and technical knowledge. English judges are seen as impartial and independent. There are no juries in civil cases, no awards of punitive or exemplary damages and there is a "loser pays" system. Although costs and fees have risen in recent years, against this background they still compare favourably with other jurisdictions and with arbitration.
England is a global financial centre and it is natural that litigation relating to complex financial transactions should find its home in England. The High Court in London has been one of the principal locations for large-scale financial litigation for many years and data made available for the year to March 2015 shows a further increase in litigation in the Commercial Court where 63% of litigants were foreign nationals.
However, this position is increasingly under threat. New York law is regularly selected in contracts and claimants often see the New York courts as offering them advantages. Specialist commercial courts have been established in a number of Middle Eastern and Asian jurisdictions, such as the courts of the Dubai International Financial Centre and the Singapore International Commercial Court (see The Singapore International Commercial Court: A Challenge to Arbitration?). Arbitration is also an alternative, with initiatives such as PRIME Finance aiming directly at complex financial disputes that might otherwise be heard in England.
The Financial List
In a speech in July 2015, the Lord Chief Justice announced the creation of a new Financial List for complex and important financial markets cases of high value or which raise market issues. This followed a speech the previous year announcing the initiative and a consultation during the first half of 2015. The Financial List is intended to improve dispute resolution for these cases and ensure that the English courts continue to meet the needs of the international financial community. The Financial List started operation on 1 October, 2015.
Cases intended for the Financial List may be started in the Commercial Court or Chancery Division. Cases may be transferred into or out of the Financial List at the request of the parties or at the judge's initiative. Once a case is in the List, it will be allocated at the first case management conference to a designated judge who will manage it through to trial and enforcement. The nominated Financial List judges will receive additional guidance on market developments; currently this set of judges consists of five Commercial Court judges and five Chancery judges together with the head of the Commercial Court and the Chancellor of the High Court.
A claim is suitable for the Financial List if it is for more than £50 million and relates to one of a specified list of financial categories or if it requires particular expertise in the financial markets or raises issues of general importance in the financial markets. Although there is no minimum amount for claims requiring expertise or of general importance, it is unclear how this will be applied in practice, particularly for claims that are well below the £50 million threshold. And even if a case is worth more than £50 million and falls within the relevant categories, it is clear from guidance published with the new rules that it will not be suitable for the list if it is 'straightforward'.
There will be a pilot Financial Markets Test Case Scheme to allow issues of general market importance to be resolved without waiting for an appropriate case to be litigated. Courts will be able to grant declaratory relief against, if possible, an agreed set of facts. The court must be satisfied it has heard full argument from all sides. In general, parties will bear their own costs.
Challenges and opportunities
The creation of the Financial List represents a significant opportunity for London to build on its reputation as a global centre for financial litigation. The concentration of cases into a select group of judges who have control of cases throughout their lifetime and benefit from additional market guidance will enhance the reputation of the English courts for technical excellence and industry and market awareness. The test case procedure could allow English courts to give definitive guidance on issues of market importance that influence practice around the world.
Proper implementation of the Financial List inevitably involves challenges as well as opportunities. The allocation to a single judge will allow continuity but in some ways is less flexible than the existing system. Financial List cases will often be difficult and complex with long-running trials and ensuring availability of an allocated Financial List judge to deal with urgent applications in other cases may be problematical. These cases may also need to be dealt with on an expedited basis, since delays in fixing a trial date or in handing down judgment after trial might be particularly damaging. A concentration of expertise in a small group of Financial List judges might enhance the quality of justice, but there must be a special effort to ensure it does not introduce additional cost through delay.
Similarly, the test case procedure must be implemented with care. Any hypothetical scenario should be wide enough to apply generally yet clear enough to be determinative of issues that arise in future disputes – any ambiguity will simply enable disputing parties to argue that the result of the test case does not apply to them. Interested parties should be able to intervene. In some cases, this right will be clear: the intervention of ISDA in a case on the construction of the ISDA Master Agreement, for instance. But in others it may involve a delicate balance between ensuring all interested parties are heard and multiplying the cost and complexity of litigation.
For the Financial List to thrive, it should take advantage of the technological developments that are being planned for English courts. Online systems for case and document management are crucial for dealing with the large and complex litigation likely to be included in the Financial List.
Overall, the Financial List should be seen as an opportunity for the English courts to leverage their expertise and reputation for complex financial litigation.

Contact
Head of Disputes Knowledge, Innovation and Business Support, Europe, Middle East and Asia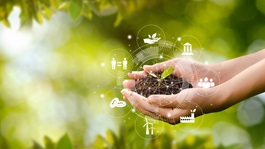 Publication
"Climate cartel" or sustainability?
On December 31, 2022, Republican members of the House Judiciary Committee sent a letter to a member of the steering committee of Climate Action 100+, an investor-led initiative that pursues decarbonization and greenhouse gas reduction at companies in which its members invest.