---
The Netherlands: 2018 proposal of law on dividend tax for Coop, BV and NV published
Global | Publication | October 2017
Introduction
The Dutch Government published its proposal of law for changes to the treatment of dividends paid by Dutch entities to their non-Dutch owners (the Proposal).
The Proposal aims to eliminate the difference between Dutch cooperatives and Dutch private companies (BVs) and public companies (NVs) and extends the exemption for dividend withholding tax to owners in tax treaty countries. The Proposal is generally in line with the Government's internet consultation issued on 16 May 2017. This note discusses the main aspects of the Proposal, which should become effective as from 1 January 2018.
Proposed changes
The Proposal contains three main changes to the current Dutch dividend withholding tax regime:
A general dividend withholding tax obligation will be introduced for qualifying membership rights in (passive) holding cooperatives;
The current dividend withholding tax exemption for qualifying EU shareholders of BVs and NVs will be expanded to shareholders/members of BVs, NVs and cooperatives residing in qualifying tax treaty countries; and
The anti-abuse provisions are brought in line with EU law, BEPS Action 6 and tax treaties.
Ad 1: Passive cooperatives
A (passive) holding cooperative will be defined as a cooperative whose activities (feitelijke werkzaamheden) consist primarily (i.e. 70% or more) of the holding of participations or the direct or indirect financing of related entities and individuals, in the year preceding the dividend distribution.
The activities test means that not all cooperatives with 70% or more of participations on their balance sheets are considered holding cooperatives. Factors such as employees, office space and active involvement in the participations' businesses can mean that such cooperative qualifies as an (active) "real cooperative". This test is particularly relevant for private equity structures.
In order to apply the activities test, one should look at the stand-alone activities of the cooperative only: activities of other Dutch entities included for instance in a tax group cannot be taken into account.
If a cooperative is considered to be a (passive) holding cooperative, dividend tax is only due on distributions in respect of qualifying membership rights. Membership rights will be qualifying if a member, together with certain relatives and related entities, owns rights that entitle him/her to at least 5% of annual profits or at least 5% of the liquidation proceeds.
An anti-fragmentation rule will be introduced: the qualifying membership rights threshold (5%) cannot be avoided by splitting a stake of at least 5% into smaller states. This will be countered by the introduction of the term "collaborating group" (samenwerkende groep).
Please note that distributions made by (passive) holding cooperatives in respect of qualifying membership rights may still be exempt from Dutch dividend tax if the members meet the requirements of the newly introduced exemption (below).
Ad 2: Exemption
The current exemption, which generally applies to EU shareholders owning a qualifying stake (i.e. 5% or more) in Dutch BVs and Dutch NVs, will be extended to distributions made to qualifying shareholders and members that are resident in the European Union, the European Economic Area, or in a country with which the Netherlands has concluded a double taxation treaty that contains a dividend tax provision.
The exemption may also apply to distributions to a hybrid entity:

The first situation concerns a hybrid entity (e.g. a fund or a US LLC) that is non-transparent for Dutch tax purposes but is transparent under its local tax legislation. Here the exemption may continue to apply in the situation where the participants in the hybrid entity are qualifying residents of a tax treaty country.
The second situation concerns a hybrid entity resident in a qualifying jurisdiction that is tax transparent for Dutch tax purposes, but is non-transparent under its local tax legislation. Here the exemption can apply if the hybrid entity is treated as the beneficial owner of the dividend under its local tax legislation.

It is intended that in non-Dutch-tax-treaty situations there will always be dividend withholding tax payable under Dutch domestic law, irrespective of whether distributions are made by a (passive) holding cooperative, BV or NV (although Dutch dividend tax may still be prevented through the use of (active) real cooperatives).
The new, extended exemption of Dutch dividend withholding tax will, however, be subject to a new anti-abuse rule (see below).
Ad 3: Anti-abuse
The current anti-abuse rule will be brought in line with the General Anti-Avoidance Rule as included in the EU Parent/Subsidiary Directive (the GAAR) and the Principle Purpose Test included in the BEPS Action 6 Report (the PPT).
This will be a cumulative, two-fold test:

a structure was set up to avoid a liability to dividend tax for a person (the subjective test); and
the structure is deemed part of an artificial arrangement or transaction (the objective test).

The subjective test requires to look at the structure above the Dutch company, towards the first company in the structure that conducts a business, which does not need to be the direct shareholder of the Dutch company. The structure is not deemed abusive if a withholding exemption also applies to distributions made to that first, active company.
The objective test requires that there are valid business reasons that reflect economic reality.
If the Dutch company is held by an intermediate holding company, that intermediate holding company should have sufficient relevant local substance (see next bullet).
In addition to the substance requirements that are already in effect as of 1 January 2016, there will be two new additional local substance requirements for owners of cooperatives, BVs and NVs: minimum wage costs of € 100,000 for the holding activities and adequate office space. If these requirements are met, the situation is deemed not to be abusive.
Concluding remarks
The Proposal is largely in line with earlier publications, save for certain specific new insights (e.g. hybrids). It has both a negative effect, including a 15% dividend tax on distributions made by (passive) holding cooperatives to members in a non-treaty country, as well as positive effects, i.e. an exemption from dividend tax in non-abusive business structures in treaty situations for cooperatives, BVs and NVs alike.
We recommend reviewing existing structures that make use of cooperatives for the holding of participations in light of this Proposal. This Proposal may also allow you to simplify your corporate structures or otherwise limit a Dutch dividend withholding tax exposure. We are obviously more than happy to assist you in reviewing your structures to ensure their future effectiveness.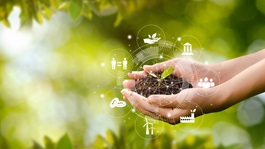 Publication
"Climate cartel" or sustainability?
On December 31, 2022, Republican members of the House Judiciary Committee sent a letter to a member of the steering committee of Climate Action 100+, an investor-led initiative that pursues decarbonization and greenhouse gas reduction at companies in which its members invest.