---
A global legal and regulatory guide to cryptocurrencies - Chapter 5
Global | Publication | January 2016
Norton Rose Fulbright's global blockchain and cryptocurrency team has produced a global legal and regulatory guide to cryptocurrencies.
The guide is issued in a series of chapters, published monthly.
Chapter 5: Taking security over cryptocurrencies
The question of whether it is possible to take security over a cryptocurrency depends on a number of considerations, some legal in nature but others more commercial.
In this chapter we look at what we think are some of the current challenges to taking security over cryptocurrencies and how security might be taken.
We will consider:
What is the value of the security being taken?
Is cryptocurrency capable of being given as security?
Why is the question of ownership important?
Why is regulatory risk an issue?
What kind of security could be created over cryptocurrency?
Why is enforcement of security an important consideration?
The impact of insolvency of the owner of cryptocurrencies.
What is the value of the security being taken?
Other chapters in the series:
If you would like to discuss any aspect of this topic further, please get in touch.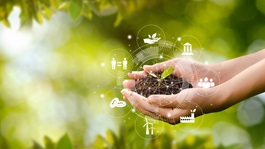 Publication
"Climate cartel" or sustainability?
On December 31, 2022, Republican members of the House Judiciary Committee sent a letter to a member of the steering committee of Climate Action 100+, an investor-led initiative that pursues decarbonization and greenhouse gas reduction at companies in which its members invest.