---
Biden nominates privacy professor for FTC Commissioner
United States | Publication | September 17, 2021
On September 13, President Biden announced he is nominating Alvaro Bedoya to the Federal Trade Commission. Bedoya is a professor at Georgetown Law and is the Founding Director of the law school's Center on Privacy & Technology. Bedoya previously served as Chief Counsel of the U.S. Senate Judiciary Subcommittee on Privacy, Technology and the Law and has written extensively about the racially disparate effects of surveillance and data collection. His 2016 paper about police face recognition led to a series of House oversight hearings and the National Institute of Standards & Technology's first ever comprehensive bias audit.
On September 14, the FTC authorized eight new compulsory process resolutions including a resolution to use any and all compulsory process available to investigate bias in algorithms and biometrics. The FTC had previously warned that algorithms that lead to discriminatory outcomes may violate Section 5 of the FTC Act. Bedoya's nomination signals a commitment to this position and the Biden administration's focus of privacy as a consumer protection issue. The administration's Build Back Better Act, which is currently being reviewed by Congress, would give the FTC an addition US$1 billion to create a new division for privacy enforcement. If passed, this would signal strong Congressional support for the FTC taking a more aggressive role in privacy enforcement
If confirmed by the Senate, Bedoya will replace Commissioner Rohit Chopra as one of the Commission's three Democratic Commissioners.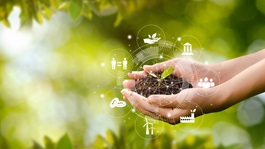 Publication
"Climate cartel" or sustainability?
On December 31, 2022, Republican members of the House Judiciary Committee sent a letter to a member of the steering committee of Climate Action 100+, an investor-led initiative that pursues decarbonization and greenhouse gas reduction at companies in which its members invest.