---
International Restructuring NewsWire
Global | Publication | October 28, 2015
Chadbourne's International Restructuring NewsWire reports on significant bankruptcy decisions and offers unique insights into trends in the restructuring space.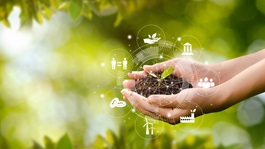 Publication
"Climate cartel" or sustainability?
On December 31, 2022, Republican members of the House Judiciary Committee sent a letter to a member of the steering committee of Climate Action 100+, an investor-led initiative that pursues decarbonization and greenhouse gas reduction at companies in which its members invest.