---
No consensus on conspiracy theory of personal jurisdiction
Global | Publication | January 31, 2018
Courts are divided — and the U.S. Supreme Court has yet to rule — on the question of whether the conspiracy theory of personal jurisdiction is proper under due process requirements. Under this doctrine, defendants who are alleged to be part of an unlawful conspiracy can be subject to jurisdiction in a state they have never set foot in based on acts committed in the state by co-conspirators.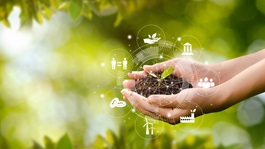 Publication
"Climate cartel" or sustainability?
On December 31, 2022, Republican members of the House Judiciary Committee sent a letter to a member of the steering committee of Climate Action 100+, an investor-led initiative that pursues decarbonization and greenhouse gas reduction at companies in which its members invest.