---
Jonathan Kanter nominated as AAG for US DOJ Antitrust Division
United States | Publication | August 2021
After months of speculation, President Biden recently nominated Jonathan Kanter to lead the United States Department of Justice's Antitrust Division. In its announcement, the White House described Kanter as "a leading advocate and expert in the effort to promote strong and meaningful antitrust enforcement and competition policy."
Kanter has practiced antitrust law for over two decades, during which he has been a vocal critic of Big Tech and has advocated for increased antitrust enforcement against such companies. Kanter's nomination is not surprising as it continues the recent line of "progressive" antitrust advocates appointed by President Biden, which includes Lina Khan to Chair the FTC and Tim Wu to serve on the National Economic Council.
This month, President Biden also issued a sweeping "Executive Order on Promoting Competition in the American Economy," issued on July 9, 2021, which "establishes a whole-of-government effort to promote competition in the American economy." These appointments coupled with President Biden's Executive Order likely indicate a turn toward more intensive investigations and more aggressive antitrust enforcement.
Kanter is currently in private practice at The Kanter Group, LLP, a boutique antitrust advocacy law firm he founded in 2020, and immediately prior he was the co-chair of the antitrust practice at Paul, Weiss, Riflind, and Garrison LLP. He has also served as an attorney at the FTC's Bureau of Competition where he investigated and challenged several mergers.
If confirmed by the Senate, which will likely occur this fall, Kanter would inherit the DOJ's current lawsuit against Alphabet Inc.'s Google and the ongoing investigation of Apple, Inc., among other ongoing investigations and litigation.
This could be both interesting and potentially problematic given his previous representations of multiple Google rivals such as Microsoft and Yelp. Irrespective of any potential recusals, it is likely that Kanter will remain critical of Big Tech and will focus the Agency's attention on high-tech industries. Further, it is expected that Kanter will continue to expand ongoing DOJ investigations into no-poach matters.
In light of Mr. Kanter's nomination as Assistant Attorney General for the DOJ's Antitrust Division and Ms. Khan's recent confirmation as Chair of the Federal Trade Commission, we expect both agencies to take on an expansive approach to merger and conduct enforcement investigations, litigation and remedies. All companies, even those outside of the high-tech industries, may need to be prepared for merger reviews to take longer and contain broader requests for documents, information and testimony.

Contacts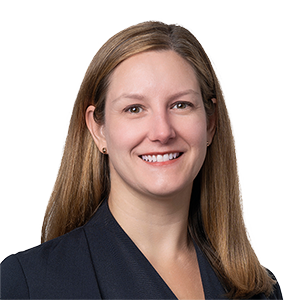 Head of Antitrust, United States