---
Commercial division update – Implied partnerships and the importance of shared losses
Global | Publication | February 2018
In his Commercial Division Update, Thomas J. Hall writes: When there is no enforceable partnership agreement, the party seeking to establish an implied partnership must show that a partnership nevertheless exists based on the conduct, intention and relationship between the parties. Although no one factor is determinative, recent Commercial Division decisions have placed a heightened emphasis on the factor of shared losses.
Download the New York Law Journal article, Commercial division update – Implied partnerships and the importance of shared losses.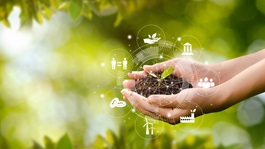 Publication
"Climate cartel" or sustainability?
On December 31, 2022, Republican members of the House Judiciary Committee sent a letter to a member of the steering committee of Climate Action 100+, an investor-led initiative that pursues decarbonization and greenhouse gas reduction at companies in which its members invest.