---
Changes in Mexico's upstream bids
Global | Publication | December 13, 2018
During an extraordinary session held Tuesday, Mexico's National Hydrocarbons Commission (CNH) announced the following changes to the so-called Round 3 upstream bidding processes:
Round 3.2, which sought to award 37 onshore contractual areas located in the Burgos, Tampico-Misantla, Veracruz and Cuencas del Sureste areas, with oil and non-associated gas as expected resources, has been cancelled.
Round 3.3, which sought to award nine onshore contractual areas located in northern Mexico, including conventional and unconventional fields with dry gas and wet gas as expected resources, also has been cancelled.
The new Pemex farmout, which seeks to award seven contractual areas in southern Mexico under the license modality and was originally scheduled to kick off in February 2019, has been pushed back six months and is now expected to resume in late 2019.
These changes were confirmed by CNH yesterday to accommodate certain requests by Mexico's Ministry of Energy earlier this month. However, the CNH Rounds (which to date have successfully awarded more than 100 hydrocarbons exploration and extraction contracts (CEEs), including several historic Pemex farmouts) are expected to resume when Mexico's new administration has the chance to review the bidding processes.
In that respect, President Andrés Manuel López Obrador (who just took office on December 1) recently insisted that hydrocarbon activities will continue to be a key component of Mexico's energy strategy moving forward. According to public statements, new CNH Rounds will be called once production begins in CEEs that have been awarded in prior CNH Rounds. Pemex farmouts however, will continue in parallel.
We are closely monitoring the recent changes in the energy sector and will continue to keep our clients and friends apprised with the most relevant changes and implications in the energy sector. Feel free to reach out to us for more information.
Hernán González Estrada (Mexico City) concentrates his practice on energy, project finance, public procurement, regulatory and antitrust matters, and Dante Trevedan (Mexico City) focuses on project finance and government procurement, particularly in the energy sector.

Contacts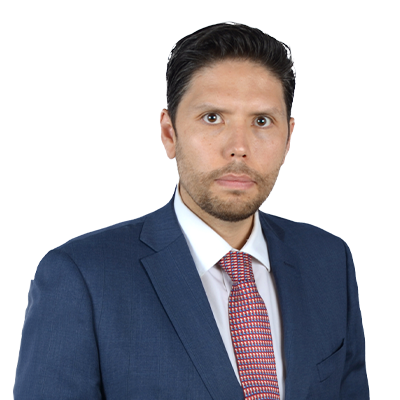 International Partner, Norton Rose Fulbright US MX, S.C.
Publication
CK Telecoms and 'gap cases': Advocate General recommends setting aside judgement of the General Court, endorses the Commission's approach
On 20 October 2022, Advocate General Kokott delivered her opinion in Commission v CK Telecoms UK Investments (C-376/20 P). This is the first case in which the Court of Justice of the EU (the Court) has the opportunity to address the concept of a significant impediment to affect competition (SIEC) based on non-coordinated effects, including the standard of proof required by the European Commission (the Commission) to be met and the scope of review by the Court.