---
Event Details
Webinar
United States
Accreditation 1.0 CLE
|
May 30, 2019
Each day, US businesses transport over one million HazMat shipments, and every one of them is subject to the DOT standards. Chances are, your company is shipping HazMat whether you know it or not, and while your logistics and operations personnel may be well-versed in the requirements, HazMat is heavily enforced, and in-house counsel should know the basics in case a problem arises.
HazMat regulations establish standards for HazMat identification, training labeling, use of proper containers, recordkeeping, reporting, placarding and vehicle safety. The transport of such goods is governed by a complex network of national and international regulations — programs that have extremely broad applicability across many industries.
Topics will include
What is HazMat?
How are these rules applied?
How do you structure a management program to control the risks?
Who can help?
Continuing education information
We have applied for Minimum Continuing Legal Education (MCLE) credit with the state bars of California and Texas in the amount of 1.0 hour and 1.0 hour of New York transitional CLE credit.
If you have any questions about this webinar, please contact Erin Esbach.
---
Speakers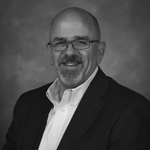 Partner, Norton Rose Fulbright US LLP