---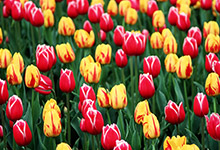 Global Inclusion Award recipients announced
Recognition | September 23, 2016
As part of Global Inclusion Week 2016, the Global Diversity and Inclusion Advisory Council is pleased to announce the five recipients of the Global Inclusion Awards from the US for their commitment to diversity: Alaina Benford (Houston), Stephen Myers (Dallas), Gina Shishima (Austin), Jaimee Slovak and Anita Tarar (Dallas). US Managing Partner Linda Addison presented the awards at the Global Inclusion Week kickoff event on September 20 in the Houston office.
The Global Inclusion Award was established to recognize those individuals who fully embody our business principles of quality, unity and integrity and have made concerted efforts to advance our diversity inclusion strategy, programs and employee networks. Their work is making an important contribution to the diversity of our culture.
Benford has championed diversity and inclusion through a variety of initiatives. During her tenure as hiring partner, a national legal publication recognized the Houston office summer associate program for its diversity.
Myers is the vice chair of the Pride Network for Norton Rose Fulbright US and also serves on the Dallas Lambda Legal leadership team and the Turtle Creek Chorale's board of directors.
Shishima is the former head of the US Diversity and Inclusion Committee and remains a committee member as the US Head of Intellectual Property.
Slovak directs the firm's non-partner legal recruiting efforts. Strategic and ongoing recruiting activities play an integral role in fostering a diverse and inclusive work environment.
Tarar joined the Dallas office's Diversity and Inclusion Committee in 2008 and has served as chair or co-chair of the committee for the past four years.