---
Howard Seife to be Inducted as Fellow of the American College of Bankruptcy
Global | Recognition | December 15, 2016
Howard Seife of Chadbourne & Parke LLP has been named as a Fellow in the 28th Class of the American College of Bankruptcy.  Mr. Seife is one of 30 new Fellows worldwide being honored and recognized for their professional excellence and exceptional contributions to the fields of restructuring and bankruptcy.  The College now has over 800 Fellows, each selected by a Board of Regents from among recommendations of the Circuit Admissions Council in each federal judicial circuit.
Mr. Seife is a partner in Chadbourne's New York office and chairs the firm's global bankruptcy and financial restructuring practice.   He represents clients in reorganizations, both domestically and internationally, of energy, finance, retail, technology, insurance, real estate, leasing, manufacturing, telecommunications and media companies and appears in some of the largest and most complex Chapter 11 cases.  Mr. Seife is a leader in the area of cross-border restructurings and has obtained recognition in the United States of insolvency proceedings for dozens of overseas companies.  
Mr. Seife is regularly cited in Chambers USA and Chambers Global for his work in bankruptcy/restructuring matters, as well as in The Legal 500, Best Lawyers in America and New York Super Lawyers. He regularly speaks and presents on a wide range of bankruptcy topics, and has been interviewed by CNN, CNBC, Bloomberg, PBS, National Public Radio, The New York Times and The Wall Street Journal, among many others.
The American College of Bankruptcy is an honorary public service association of bankruptcy and insolvency professionals who are invited to join as Fellows based on a proven record of the highest standards of professionalism plus service to the profession and their communities. Together with its affiliated Foundation, the College is the largest financial supporter of bankruptcy and insolvency-related pro bono legal service programs in the United States. Among its many activities, the College conducts advanced educational programs; sponsors the publication of scholarly reports; and maintains the National Bankruptcy Archives at the University of Pennsylvania.
The Induction Ceremony in honor of the new Fellows will take place at the Smithsonian Donald W. Reynolds Center for American Art and Portraiture on March 10, 2017.
Contact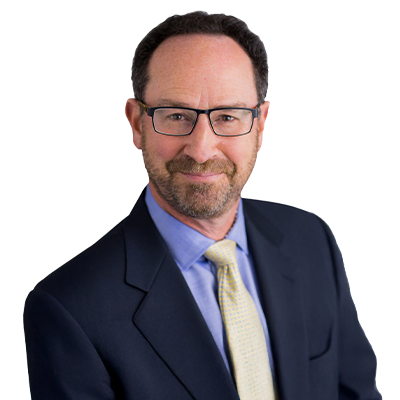 Global Head of Financial Restructuring and Insolvency