---
Norton Rose Fulbright prevails for pro bono client improperly removed from director position
Business | February 8, 2017
Norton Rose Fulbright obtained a favorable ruling for pro bono client Margaret Summers, a director of nonprofit animal sanctuary Wildlife Waystation.
Ms. Summers claimed she was improperly dismissed from her position after she began investigating allegations of self-dealing activity and other breaches of fiduciary duty by the defendant, Waystation founder and fellow director Martine Colette.
Judge Amy D. Hogue of the Los Angeles County Superior Court granted the client a preliminary injunction that reversed the defendant's attempt to remove Ms. Summers from the Waystation's board of directors in retaliation for bringing the defendant's conduct to light and will allow Ms. Summers to bring her claims on behalf of the Waystation. The court ruled that the Waystation could not hold board meetings without the client present as a duly elected director.
According to Ms. Summers: "Ms. Colette has treated the Waystation as her own personal kingdom and her own personal bank account. Over the years, the Waystation has faced concerns regarding its poor and incoherent financial practices and has been subject to multiple investigations by state and federal government agencies, and I felt it was necessary to take action to ask the court to intervene and prevent any further harm to the Waystation's reputation."
The complaint describes Ms. Colette's actions as President of the Board of Directors and includes that she demanded Waystation employees work on improvements to her personal residence on multiple occasions, without notifying the Waystation board, paying the employees for their work, or reimbursing the nonprofit.
The complaint also alleges that Ms. Colette engaged in retribution against employees, board members and volunteers who questioned her decisions. She also allegedly made other decisions on the sanctuary's behalf without the board's consent, often to the animal sanctuary's detriment.
The complaint seeks to have Ms. Colette repay the amounts she improperly received from the Waystation, install a third-party receivership to oversee the organization's activities and finances and remove Ms. Colette from the Waystation's board.
Jeff Margulies is overseeing the case, and Andy Guo (Los Angeles) wrote the briefing and argued both the restraining order and the preliminary injunction.
Learn more about Norton Rose Fulbright's pro bono efforts.
Contact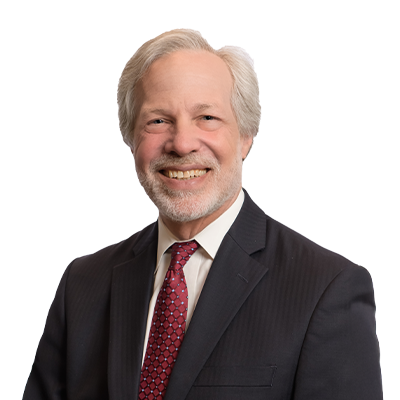 Partner-in-Charge, Los Angeles and San Francisco