---
Norton Rose Fulbright secures landmark settlement for ExxonMobil unit in NAFTA arbitration against Canada
United States | Press release - Business | February 11, 2020
A US team of Norton Rose Fulbright lawyers secured a first-of-its-kind settlement for Mobil Investments Canada, Inc. (Mobil), resolving a 15-year dispute with Canada under the North American Free Trade Agreement. This settlement is believed to be the first ever between Canada and an upstream energy investor that resolves claims under NAFTA or a similar treaty. A tribunal seated at the International Centre for Settlement of Investment Disputes rendered a consent award embodying the parties' settlement on February 4, 2020.
The case traces back to 2004 when a Canadian regulatory board adopted a forced spending measure applicable to Mobil, a unit of ExxonMobil, and all other energy companies with producing assets located offshore of the province of Newfoundland and Labrador. The measure required these companies to spend a specified percentage of their revenues on research and development services within the province, regardless of whether such services were wanted or needed. In a prior arbitration, an international tribunal found that the measure violated Mobil's rights under NAFTA and awarded damages incurred by Mobil through the end of 2011.
Norton Rose Fulbright represented Mobil in a follow-on arbitration commenced in 2015 before a new tribunal at the World Bank. In the second claim, Mobil initially sought damages accrued from 2012 through 2015, years not covered by the first award.
Canada asserted a number of jurisdictional objections against Mobil's second claim, including an objection that a 2015 claim arising from a 2004 measure was time-barred by NAFTA's three-year limitation. Norton Rose Fulbright's team, however, persuaded the second tribunal to reject these objections in a July 2018 decision.
Soon after that decision, and again over Canada's objections, Norton Rose Fulbright lawyers persuaded the tribunal to allow Mobil to amend its case for damages. The amended claim would include not only past losses already incurred by Mobil, but also future losses to be incurred during the entire productive lives of the underlying assets.
Following the tribunal's order allowing the claim amendment, the parties agreed to suspend the proceeding while they pursued settlement discussions. These discussions culminated in a February 2020 consent award that provided Mobil with compensation worth C$35 million in exchange for withdrawing its NAFTA claims.
The ExxonMobil unit was represented by Norton Rose Fulbright lawyers Kevin O'Gorman, Denton Nichols, Lena Serhan (Houston) and Katie Connolly (Washington, DC) as well as ExxonMobil lawyers Tom Sikora and Stacey O'Dea.
Contacts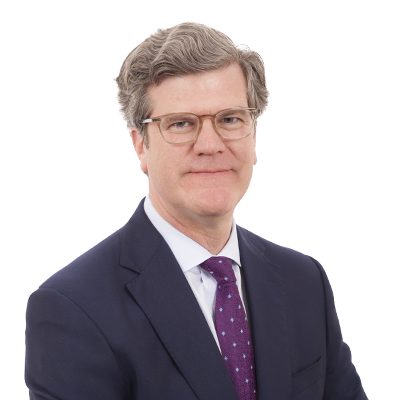 Office Administrative Partner, Houston