---
Chadbourne Scores Another Victory in Staying Major League Baseball Arbitration
Global | Business | July 21, 2016
Chadbourne & Parke LLP scored another litigation victory on behalf of Mid-Atlantic Sports Network (MASN), a regional sports network supermajority owned by the Baltimore Orioles, in a protracted dispute with the Washington Nationals, Major League Baseball (MLB) and the Commissioner of Baseball over telecast rights fees.  
In a July 11, 2016 decision, New York Supreme Court Justice Lawrence K. Marks refused to compel MASN and the Orioles to re-arbitrate their dispute before an MLB arbitration panel pending challenges on appeal to that forum.
This ruling is a follow-up to Justice Marks' November 4, 2015 decision to toss an arbitration award rendered by the MLB arbitration panel in the same telecast rights fees dispute. In his November opinion, Justice Marks highlighted what he saw as "an utter lack of concern for fairness" on the part of MLB during the arbitration process. 
Subsequently, the Nationals pushed to compel the parties to return to the MLB arbitration panel for a new arbitration, despite that, in pending appeals, MASN and the Orioles have asserted this dispute must be reheard outside of MLB's ambit. MASN and the Orioles argue on appeal that they have a right to a fair and unbiased forum and that MLB, the Commissioner of Baseball and the MLB arbitration panel are now irreparably partial to the Nationals in any rehearing of this dispute.  
In his July 11, 2016 decision, Justice Marks granted MASN's motion to stay further proceedings before the MLB arbitration panel until MASN's challenge to that forum is determined on appeal.  In so ruling, Justice Marks stated, "The conclusion that the parties should not be arbitrating, again, without a final determination on the arbitral process or forum, is clear."   
This ruling represents a major victory and prevents any rehearing before the MLB arbitration panel until the New York Appellate Division determines whether the parties' dispute should instead be reheard in a forum unaffiliated with MLB. 
"As we've said consistently, MASN and the Orioles have a fundamental right to a fair, neutral and independent forum to decide this dispute," said Chadbourne partner Thomas Hall, who, along with partner Rachel Thorn, acted as lead counsel for MASN. In addition, the Chadbourne team includes associates Caroline Pignatelli, Victoria Corder, Nathaniel Putnam and Matthew Lamb. 
About Chadbourne & Parke
For more than a century, Chadbourne & Parke has counseled innovators around the world. We are a full-service law firm that leverages the extraordinary talent from our network of international offices to offer the highest caliber client service in more than 80 countries and across every region on the globe. Today, we are recognized internationally for our groundbreaking work in emerging economies and our deep experience in energy and infrastructure, corporate and finance transactions, international disputes, and bankruptcy and financial restructuring.
Contact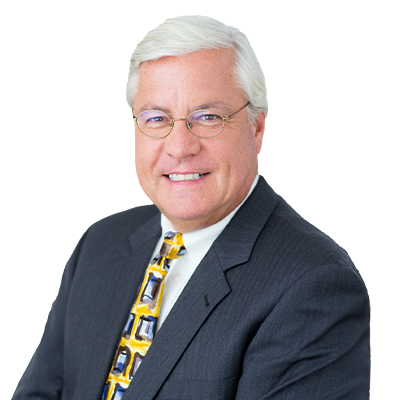 Co-Head of Dispute Resolution and Litigation, New York