---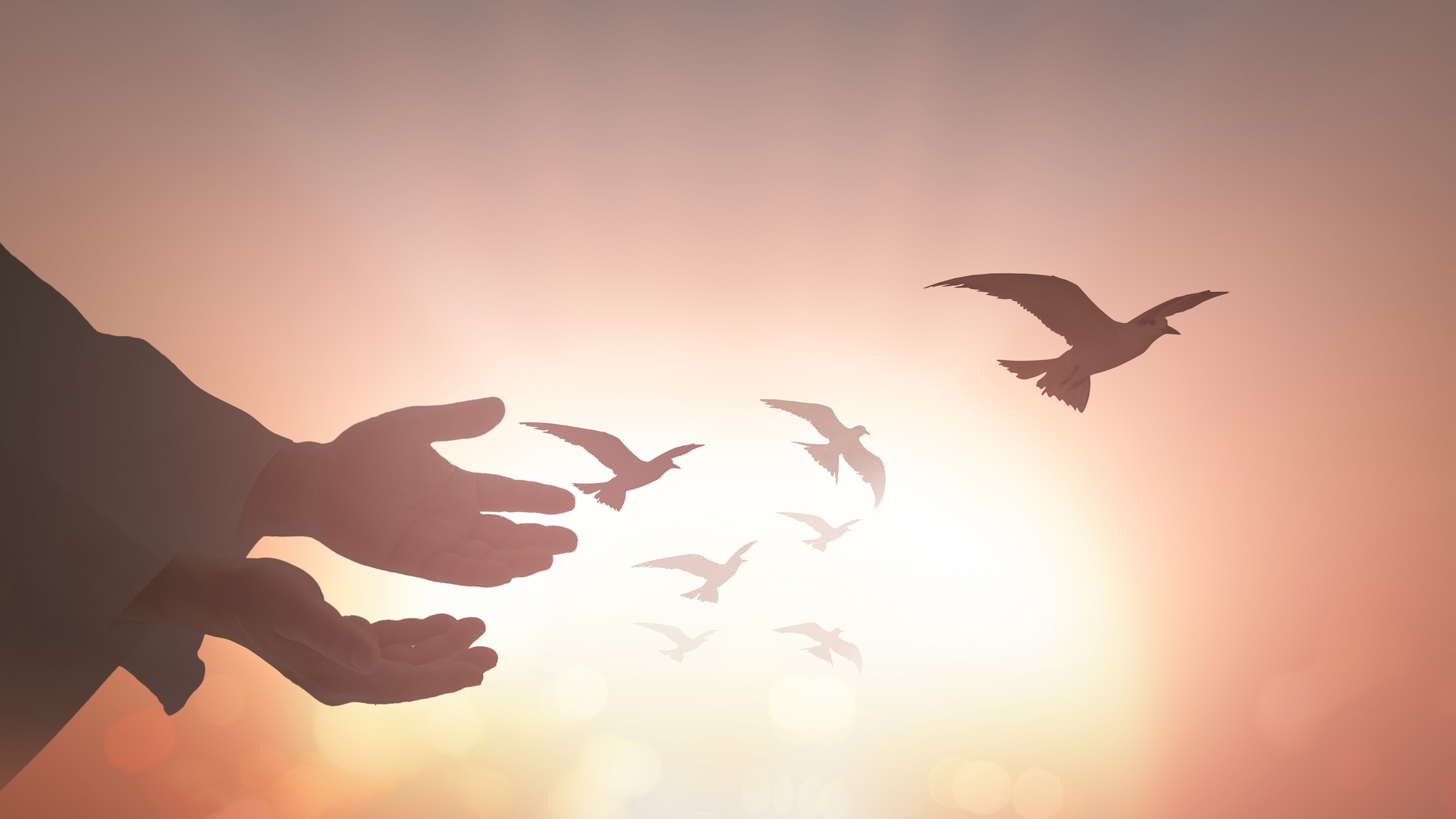 Law, island life and transformation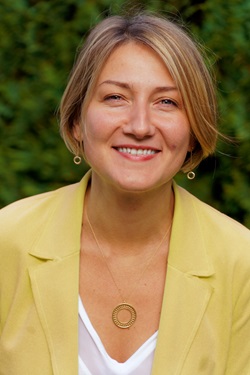 Anya Smirnova is now a transformational women's coach, mum of two, blogger and podcast host. You could say transformation is something Anya is well acquainted with, spending 13 years as a banking lawyer before leaving to live on a tropical island, becoming a women's health activist and entrepreneur. Anya shares her inspiring story below.
Life as a lawyer
I joined the firm as a graduate in Moscow and clearly remember the excitement of being given my first Blackberry and working through the night. I felt I had made it, a real grown-up with a proper job. The Moscow office was a great place to be but I worked in the banking team on a lot of international projects so it seemed sensible to gain my English law qualification. I am grateful to Valentina Gluhovskaya (Head of the Moscow office) for being very supportive. So I went from a senior associate in Moscow to starting again as a trainee in London.
At the age of 27, I unexpectedly became a widow, losing my husband to suicide. I had been totally unaware of his struggles with mental health and his death completely affected my own feelings of stability. I was Nick Prowse's trainee at the time and he was by my side when the police came to the office to break the news. Nick gave me space to grieve and recognised intuitively what I needed, and Simon FT Cox wrote a personal note to the British Embassy in Moscow requesting they grant my parents an emergency visa to come to London. I feel very grateful for the support they both gave to me, as well as that of the whole firm. As you can imagine, this was an extremely powerful experience in terms of how I changed my perspective on life and what was important.
Some years later, I met my second husband and we had our first son. In becoming a parent, I just hadn't realised what a serious identity shift that would be. I'd been a lawyer with my life mapped out and now I was mother, trying to understand where to strike the balance and what was the right direction in my life. It was these questions that led me to discover coaching. By being both coached and training as a coach, I re-discovered myself and gained clarity and, on my return from mat leave, I asked my boss at the time, Erol Huseyin, if I could work flexibly at 70%. It was a relatively new concept back then and very few lawyers in the firm were doing this. I was impressed how Erol committed to it and it was a great success. I worked like this for 18 months and it was the best time of my law career in terms of productivity and the quality of the work. It allowed me to feel in balance and I was still able to coach in my free time. However, I continued to dream up business ideas related to my parenthood experience so when, during my appraisal, Erol discussed my career progression at the firm, I very suddenly realised that partnership was not for me. It was time to make another shift so a few days later I told Erol of my plans and resigned. It was then that my husband decided to resign too and we resolved to go and live on a tropical island for a year so that's what we did.
Life on an island
Our initial plan had been to go to the Cayman Islands, where there are plenty of law firms and lawyers - my comfort zone. However, by then we had discovered I was pregnant with our second son so needed to avoid countries affected by the Zika virus. Over one weekend we sat down with a map and selected La Reunion in the Indian Ocean, a French island about the size of London but with a population of one million and two 3000m volcanoes, one extinct and one erupting several times a year.
Living on the island was a life-changing experience. I often think of our lives as before and after the island. We rented a beautiful house on the calm slopes of the active volcano and enjoyed the benefits of island living with our saltwater swimming pool, fresh papaya from our own tree and two chameleons who were frequent visitors to our garden. At first, I felt like an excited tourist but two months in I started to feel stressed about not working. I needed a project. There was a fantastic museum/factory on the island dedicated to rum production and I asked the owner to let me devise and record a Russian audio guide. With an average of just 4 Russian visitors a year, they were delighted for me to do so (paying me in tickets and rum). It was a true passion project, especially knowing that two of the Russian visitors that year would be my own parents. The project also connected me with the theory of coaching where you start with building the foundations of who you are and what is meaningful to you as this leads to learning what motivates you and allows you to feel that you are on the right track.
Life as an activist
After a year we decided we missed the buzz of London (those were pre-pandemic days) so coming back felt like the right thing to do. I wanted to explore my business ideas but realised that whilst being self-employed comes with a great sense of freedom, it also has its challenges. A guaranteed income, continuous workflow, team support and daily structure were all things I had taken for granted at NRF. I started with a business called Second Medical Opinion in paediatrics but soon recognised I was too empathetic to continue with this so I became a women's health activist. I had seen for myself the different approaches to post-natal recovery and how the way a woman feels about herself and her body impacts the way we present in our work and our lives. Coming from my project finance background at NRF, I had a big vision and spoke to some 200 women's health experts/professionals and began to run awareness events from my living room. I was very vocal so was quickly noticed and invited as part of a group of 12 into a government roundtable on post-natal care. I'm proud to say those recommendations were included in the NHS long-term plan two years ago.
Life as a coach
Through the last ten years of my life and its challenges, it was the original coaching experience that helped me find direction and motivation. Helping women like myself is what brings me alive and I am passionate about guiding professional women to create, prepare for or deal with shifts in their own lives (https://www.anyasmirnova.com/coaching). With my one-on-one clients, I start by building foundations of who they are and what they stand for because if you don't really own it, you are too influenced by circumstances whereas self-knowledge brings clarity.
Life as a podcaster
I met Frieda Levycky, who is also an ex-Norton Rose Fulbright lawyer, a year ago. Frieda is based in Cape Town and is also a coach. We started to make our podcast Lawyer Life Experiment (https://lawyerlifeexperiment.buzzsprout.com/ ) just for fun but it has really taken off. We talk about all aspects of being a lawyer such as whether life balance is possible (we are sure it is) and test out ways to have more balance, better health and more fulfilment in our lives.
Life as Mindful Return UK lead
Last year I also met Lori Mihalich-Levin. She is the founder of an online course which helps new mothers prepare to return to work after mat leave. When she showed me the course I loved it and I now lead the UK chapter which we launched in January (https://www.mindfulreturn.com/uk/e-course/). It has a lot of personal and professional wisdom and covers topics on preparing logistically, professionally and emotionally for the return to work. The feedback has been universally positive so far.
To find out more about Anya:
Coaching: https://www.anyasmirnova.com/coaching
Anya would be happy to offer a longer discovery session (60 min) for Norton Rose Fulbright employees/alumni, mention the firm when you book a call.
Subscribe to her weekly newsletter for working mothers in the legal profession: https://www.anyasmirnova.com/
Connect on LinkedIn: https://www.linkedin.com/in/anya-smirnova-coach/
Follow on Instagram: @anya_smirnova_coach
Join the next session of Mindful Return UK - Maternity Leave Course: https://www.mindfulreturn.com/uk/e-course/
Lawyer Life Experiment podcast: https://lawyerlifeexperiment.buzzsprout.com/