---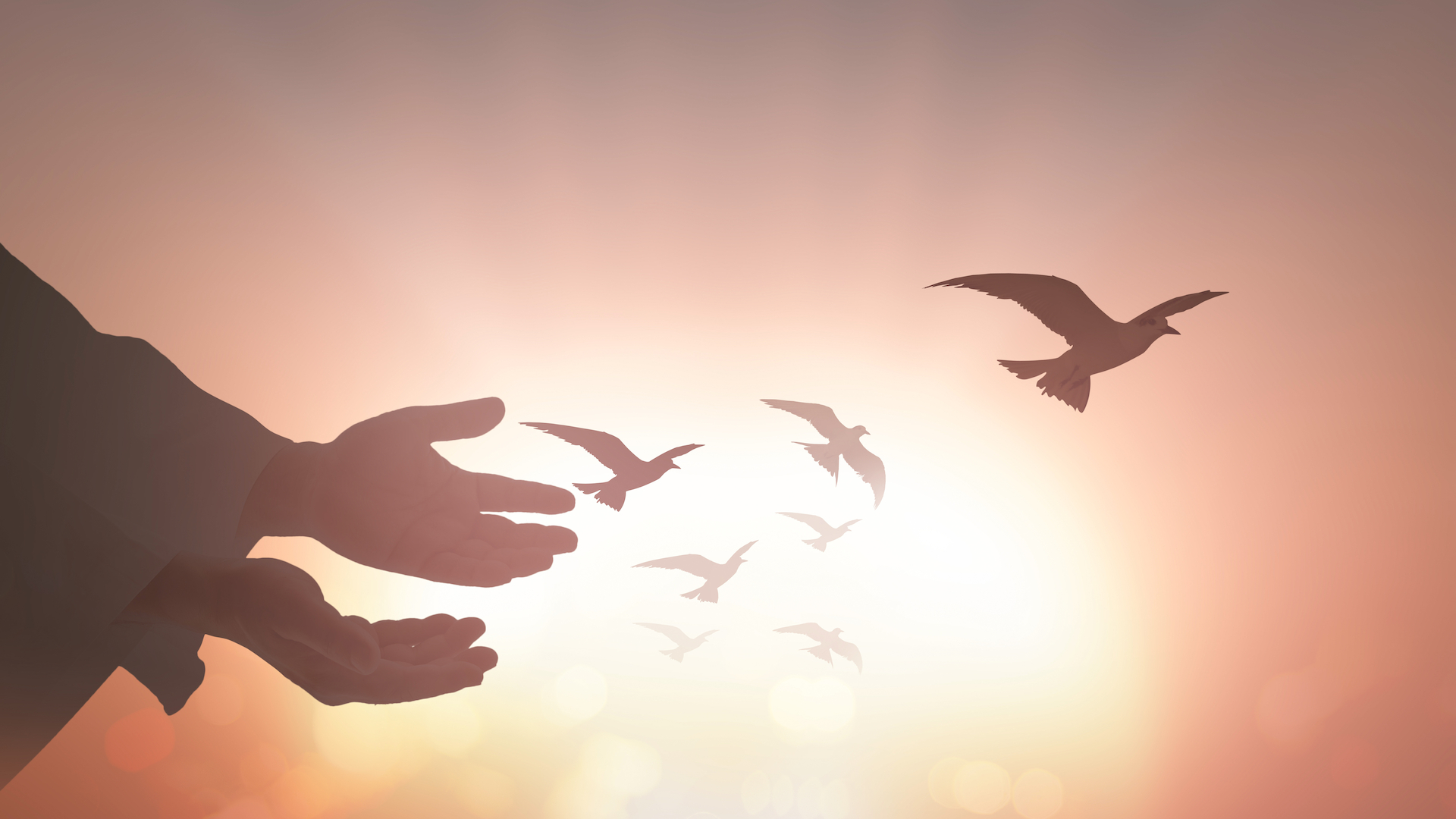 Carolann Edwards, our global director of learning and development, retired from the firm in August. She witnessed a huge amount of change at the firm since she joined in 1999, something she is very proud to have been part of. She talks to us about her arts gene and her plans to write her PhD and recruit judges.
During my many years in the firm, I have watched it grow from 15 offices to more than 50 through seriously impressive strategic thinking, planning and management. It has been great to have had a ring-side seat to the firm's growth and development. I am truly grateful for the opportunities I have had to with work with incredibly talented and interesting people. It has been a pleasure to lead the global L&D team of PAs, Co-ordinators and L&D Advisors, Managers/Directors and Heads. They are a terrific group of people, passionate and committed to the work they do. It has been an privilege to work with them.
"Mentoring, what's in it for you?" I was asked by someone recently. It is, I explained, a chance for me to share some of the knowledge and skills that I have benefited from in my career. The truth is that I would not have had the career I have had without the guidance, help and support of others. I won't mention names because there isn't space to include everyone, and I would not want to leave anyone out, but you know who you are. They range from those who have sponsored me (and there are many of you) by putting my name forward for projects I would not otherwise have gotten, to the person who, when I told them that my father had been taken into hospital, said "forget the work, get on a plane". Thank you. To those of you that I have had the honour of mentoring because you asked me if I would, I say thank you for the role you have played in helping me to learn and grow as a professional. The same goes for all those I have trained.
I was often asked how I cope with such a big and busy job. The answer is that at work I had a great team around me. At home I have John who believes that I can do anything and put up with my absences from home because he knew that I loved my job. I assuage my guilt about being away from home so often by cooking and freezing so that John has good home cooked food while I am away.
Each year, John and I take it in turns to decide where we will go for our holiday. Once the choice has been made he does all of the research, using guide books and maps. He prepares an itinerary, books the flights to the destination(s) and any internal and cross-border buses and flights we'll need. He's learned from experience that involving me in the choice of accommodation prior to booking results in less stress and aggravation for him because there is no need to change when we arrive to find that it's not to my taste or comfort! We have been travelling (rucksacks on wheels, not backs) in some amazing countries, among them Brazil, Ghana, Mexico, Cuba, Colombia, Cape Verde, São Tomé and Principe.
One of the things I'm proudest of during my time at the firm is the Pupil Parliament that we host annually; everyone in the firm involved in this project is really pleased that it continues. In 2006, Swanlea Secondary School, in the East End of London approached me because they were looking for a business which would provide a venue and refreshments for children participating in a new project, called the Pupil Parliament. The purpose of the event was to give young children the opportunity to interact with a panel of adults (made up of representatives from the police service, the local council, charities and Norton Rose Fulbright partners), by asking them questions. To the school's great relief we agreed to help.
Over the years the number of schools taking part has grown and the total now stands at eight. Seventy children, mainly British born, Bangladesh heritage children between the ages of 7-11 years from seven primary schools, with a few 12-13 years olds from the founder school, Swanlea, take part.
Holding the Pupil Parliament at our firm introduces many of the children to what's known as the City of London, the financial centre, for the first time, even though they live within a mile of it. The children are amazing, they are incredibly engaged, well prepared and determined to do well. They are a credit to their schools and parents/guardians.
I designed and deliver a leadership development programme for the annual G(irls)20 Summit. This is a Canadian charity which our Canadian firm supported prior to the merger. On behalf of the firm I was asked to do something to help G(irls)20 achieve their goals. This has given me the amazing opportunity to work with girls from the G20 countries, the European Union, African Union, Afghanistan, Pakistan and the MENA regions. Aged between 18 and 23, the young women have won places on the programme via application. The purpose of G(irls)20 is to help prepare the young women for roles as future leaders. This is not as easy as it sounds because the young women have already accomplished so much by the time they arrive at the Summit. Prior to joining the programme, the typical delegate has already been involved in some sort of charity work in their home village or town because they want to make the world a better place for women and girls, in particular. Most, if not all of them, will have had some experience of managing projects and making presentations. They are real stars, so inspiring. Knowing that some of them will be world leaders in the future makes me and my colleagues who assist with the programme feel really happy.
Sadly, I don't have the sporty gene but I do have the one for the arts. On the Hogan psychometric I score very highly on aesthetics and my highest score in the VIA questionnaire (character strengths questionnaire – you can take it online, it is free) is creativity. Sadly, I'm no artist. I don't have the talent, so I have to rely on the great works of others. I love ballet especially anything choreographed by Matthew Bourne. His Town & Country, Swan Lake and Nutcracker are my favourites. Bourne's productions are a visual delight and a perfectionist's dream – amazing. I was a regular at Dance Theatre of Harlem (DTH) when they performed in London. The company was established by the late great Arthur Mitchell to teach classical ballet to poor, mainly black youngsters in Harlem. Performances were always exciting and beautifully choreographed. Sadly DTH haven't been to London for ages. I was also lucky to see The Most Incredible Thing, a contemporary ballet choreographed by Javier De Frutos with a score by the Pet Shop Boys. Neil Tennant was sitting in the row in front of me savouring his own work. I hope that he was pleased and impressed. Another great choreographer is Akram Khan who I saw dance with Juliet Binoche (the actress) in IN-I. They were electric.
I can't tell you how pleased I am to have seen Prince in concert. He was absolutely fabulous. I listen to some sort of music every day and my taste is quite eclectic. Some of my favourites are South African House Music, such as Black Motion's Rainbow and Mlindo the vocalist's Afropop such as Emakhaya. Nigerian music always gets me dancing – in particular, Afrobeat and Afrobeats (not an error, the two genre are different). My favourites are Fela Kuti's Water No Get Enemy (the recently departed Tony Allen was the super creative drummer and musical director of Fela's band) is the former, and Brymo's The Son of a Kapenta is the latter. Fela was the trail blazer and Brymo is the creative follower.
In celebration of my Caribbean heritage, I am always alive to new releases – for example, Soca such as Voice & Kes's Dear Promoter, Voice's Far From Finished and Farmer Nappy's Road Keep Calling. I like Reggae too – Chronixx's, Who Knows is great. The recently departed Bill Withers, and Nina Simone, who I was lucky enough to see in concert were fantastic. I can't think of a single song they have done that isn't a hit with me. The vibes of Blue Note era Bobby Hutcherson are a joy. Cello always lifts my spirits whether it's Yo-Yo Ma playing Bach or Sheku Kanneh-Mason's cello cover of the great Bob Marley's No Woman No Cry. The Brazilians Marcello D2 A Procura Da Batinda Perfeita and Seu Jorge, Samba Esporte, are both great live. I also love Kora music and have seen the wonderful Toumani Diabate in concert. Check out his Mande Variations. It's meant to be impossible to play Kora on an acoustic guitar but a white South African guy, called Derick Gripper, has worked out how to do it and it's great. The album is called One Night on Earth – Music from the Strings of Mali.
I read the newspapers online every day and have a double dose on Sundays when I have more time to indulge. We are fortunate in having great print journalists in the UK. I always look forward to reading Amelia Gentleman, Afua Hirsch, Jonathan Freedland and Andrew Rawnsley.
I collect Persephone books. They reprint (because they have been forgotten) fiction and non-fiction by women writers (in the main) who wrote the books in the mid-twentieth century. I have 118 of them. They are easy to spot on the book shelf and the floor because they all have the same grey jacket. Each has a different end paper with matching book mark. The preface is written by a contemporary writer. Persephone introduced me to Dorothy Whipple. She has been described as the Jane Austen of the twentieth century. I have read most of her work. Particular favourites are They Knew Mr Knight and They Were Sisters.
I don't have time to do as much reading as I would like. I started reading Laurence Ress, The Holocaust: A New History a while ago (it's great) but am nowhere near finishing. Because of the delay I've lost the thread, so I'm going to have to start again from the beginning.
I collect cook books, not because I want to follow the recipes, I rarely use them for that, but rather because I enjoy the food styling. I find that it helps with the presentation of the food I cook as I like things to look good on the plate. On my last birthday I opened the wrapping on my sister's gift to find Raymond Blanc's Le Manoir Aux Quat' Saisons; it's a thing of beauty. The writing is pretty good too.
A portfolio of activity awaits me. I will be working on my PHD, recruiting judges (I have been appointed to the Judicial Appointments Committee for England & Wales) and providing training and coaching on a freelance basis.