---
Shipping law, recollections and inspirations with Anne-Laure Roche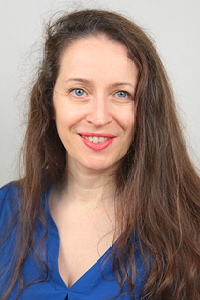 I joined the Paris office of Norton Rose Fulbright in 2008 and, more precisely, the shipping finance team led by Christine Ezcutari. At the time, I was two years qualified and I had previously spent two years practising in a niche shipping firm based in London. Returning to Paris and having the desire to remain in the field of shipping, I was looking for a firm offering a broader expertise in banking and, ideally, an opportunity to practice both French and English law. Thus, Norton Rose, its name at the time, was the perfect match.
I have many memories of the 10 years I spent at the firm: Christmas parties with the beautiful voice of Audrey; the shipping away days; the view from the London office; but the most outstanding is my first ship delivery. I had just joined the shipping finance department and we all had to work hard to get through the closing. Once we had received confirmation that the delivery had taken place, I remember suddenly hearing some music playing in the office. As a celebration ritual of a successful closing, a colleague of mine was playing the "Love Boat" song on his computer.
Amongst my colleagues, I shall say that three of them particularly inspired me: Christine Ezcutari for her commercial approach on transactions and her leadership; and both Richard Calnan and Martin Gdanski for their impressive legal skills and their capacity to share and teach their knowledge so easily. More generally, I was privileged to work with talented people, who were respectful to others and with a strong team spirit.
Moving on
Two years ago, I decided it was time for a new challenge and I left the firm to manage the legal department of Bpifrance Assurance Export, the French export credit agency. Its role is to support French exports by offering a wide range of export insurance solutions for French companies and banks with the direct guarantee of the French State. My role has many responsibilities but the key challenge, which also makes the job so very interesting, is the diversity of the issues raised. The most rewarding aspect is the support given to companies, especially in the difficult time we are experiencing at the moment with the COVID-19 pandemic.
During my time at Norton Rose Fulbright, I was involved in many international structured finance transactions and this experience enables me to identify quickly cross-border issues and to offer solutions on financings supported by Bpifrance Assurance Export. I also worked on many ECA-backed financings whilst at the firm which gave me some insight on how the requirements of Export Credit Agencies are implemented in practice.
Staying curious and changing things up
If I was asked for advice, it would be to do what you enjoy and to remain curious. If you are passionate about something, you become good at it very quickly and remaining curious enables you to learn new things easily. In my opinion, it is the best way to never get bored. The pandemic has changed many people's habits. A piano tuner told me a few weeks ago that he never had so many bookings which shows that people are dedicating more time to their hobbies. This is also true for me. In particular, I have changed three things. I decided to return to my passion: tango. I have taken some private lessons with my husband and we both now make sure to regularly save some time to practice together. I was also lucky to move into a house a few months before the lockdown, which allows me to enjoy gardening with my three young children. Finally, once allowed to return to the office, I realised how much time I was wasting commuting using public transport – time I could have used differently, for example, doing some exercise, so I therefore took the decision to cycle to work. As I had not done much exercise for a while, I bought an electric bike but when I have the energy, I'm quite keen on turning off the assistance. Maybe next year, I will manage to cycle every day 30 kilometres with a non-electric bike.